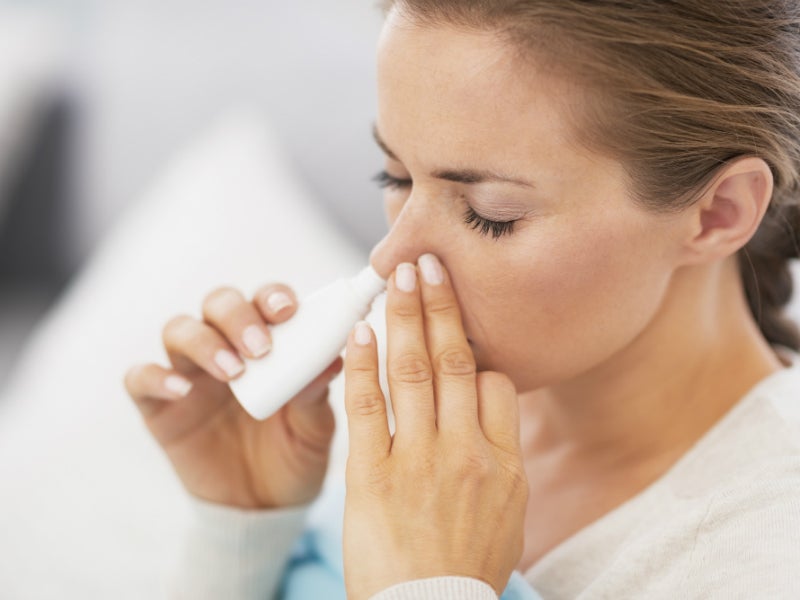 Although treatments for dry eye syndrome (DES) have been well-established, lack of efficacy in their modes of action (MOAs) and often unfavorable tolerability profiles have spurred companies to develop therapies with novel MOAs and seemingly better clinical profiles. Among the many therapies that are currently in pipeline development for dry eye syndrome, one that stands out for its novel route of administration (ROA) is Oyster Point Pharma's OC-01, which is currently being developed as a nasal spray. According to GlobalData's Intelligence Center, this is the only pipeline product among those in Phase I–III trials that is being developed as a nasal application for the treatment of DES.
OC-01's clinical profile led to enthusiasm among the key opinion leaders (KOLs) being interviewed for GlobalData's upcoming 'Dry Eye Syndrome: Global Drug Forecast and Market Analysis to 2028' report. The therapy is proposed to increase the production of natural tear film by acting as a nicotinic acetylcholine receptor (nAChR) agonist that stimulates the trigeminal parasympathetic pathway. It is an approach that has never been tested before for DES. From an ROA perspective, the general consensus among KOLs was that patients with DES are likely to favor a nasal spray more than the ophthalmic solution counterpart. From a mechanistic point of view, the therapy seems promising as well.
On 12 January, Oyster Point announced top-line results from its Phase II Mystic trial evaluating OC-01 for DES. These results demonstrated the therapy's ability to cause a statistically significant improvement on Schirmer's score from baseline at Day 84 versus placebo in both the 1.2mg/ml and 0.6mg/ml treatment arms. The general KOL consensus about these results is positive overall and notes the significance of these results for DES; an improvement in Schirmer's score could indicate OC-01's ability to stabilize the tear film in order to prevent dryness of the ocular surface. Some KOLs expressed interest about whether OC-01 could improve corneal surface staining, an endpoint that is often seen as an indication of how healthy the ocular surface is after an intervention. While the announcement regarding the Mystic trial did not offer any insight into this particular outcome measure, it is included as a secondary endpoint in the pivotal Phase III trial (Onset-2). This trial is expected to be completed by July 2020, according to clinicaltrials.gov.
From a competitive perspective, KOLs will likely want to know more about how corneal surface staining changes for a DES patient when administered with a new therapy. The impact of a new therapy on this outcome measure is likely to be seen as a key differentiating factor in an indication that is expected to see an abundance of pipeline products anticipated to enter the market within the next ten years.