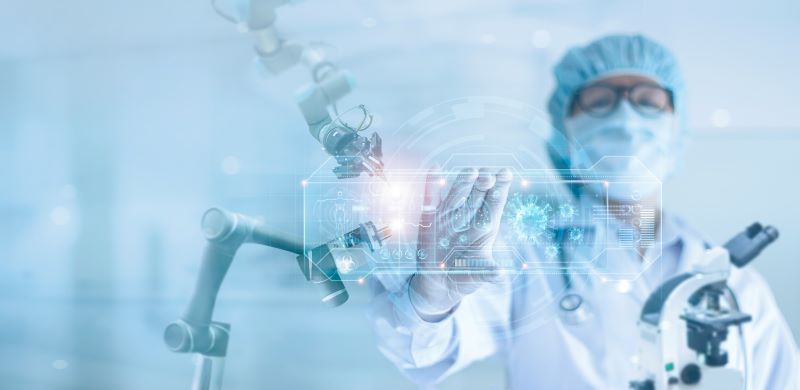 Despite entering its fourth decade of availability, in vitro fertilization (IVF), a medical technique used to facilitate the conception of a baby for those facing fertility problems, remains an elusive dream for many. Artificial intelligence (AI) could change this, with many researchers looking to harness the technology to increase IVF's reliability, affordability, and availability.
Doing so will be vital in slowing the pace at which populations are ageing. Yet, data transparency must be foregrounded to foster patient trust, or AI's potential in fertility treatments will not be realised.
Need to improve IVF success rates
Increased education and employment opportunities have meant many women choose to delay having children. Given the associated higher risk of infertility, this contributes to declining birth rates. The UK's Office for National Statistics (ONS) forecasts that the average number of children per woman in the UK will fall to 1.59 by 2045, substantially below the replacement rate of 2.075. Indeed, GlobalData reported the percentage of the global population over 60 grew from 10.0% in 2000 to 12.3% in 2015, and is expected to increase further to 16.5% by 2030. This is troubling given the problems caused by ageing populations.
Being an alternative to natural conception, IVF has the potential to tackle falling birth rates. Currently, IVF clinicians manually select viable embryos, a process that has a low accuracy rate given its susceptibility to bias, error, and the existence of complex trends invisible to the human eye. This is borne out in the data. The NHS reports that IVF has a 32% success rate for those under 35, falling to just 4% for those over 44. Moreover, the expertise involved in manual selection is costly and time-consuming, contributing to fees often over £5,000 ($5,900) per cycle. For many, the financial and emotional risks are too much to shoulder.
The role of AI in IVF
In July 2022, Israeli start-up Fairtility became the first IVF company using AI to receive the European Conformity CE mark under the requirements set by the European Medical Devices Regulation (MDR), meaning that it can be commercially rolled out across Europe. Its product, dubbed CHLOE EQ, assists IVF clinicians' assessments of embryonic viability using algorithms to automatically annotate images with the pronuclei count and mophokinetics, interpreting millions of data points to produce recommendations around which embryos to prioritise.
By facilitating IVF clinicians' decisions, Fairtility's CHLOE EQ aims to improve the accuracy of embryo selection. A recent clinical study of 2,500 embryos presented at the European Society of Human Reproduction and Embryology (ESHRE) congress reported that CHLOE EQ could select chromosomally typical embryos with an accuracy of 90%, more than twice that of manual methods. Fairtility also claims the product reduces the time taken for each IVF cycle by 30 hours. This has the potential to increase the accessibility of IVF if companies pass on reductions in running costs to patients.
Data transparency is essential for cultivating a culture of trust
The use of AI in IVF processes has the potential to improve the technique's efficacy. Yet, reliance on AI algorithms in such a sensitive medical area could engender scepticism from prospective patients.
CHLOE EQ's approach to data transparency allows clinicians to view the parameters determining the ranking of embryo viability. Visibility of this kind, with the final decision always made by a human expert, will be critical to fostering trust between AI-powered IVF, clinicians, and patients.