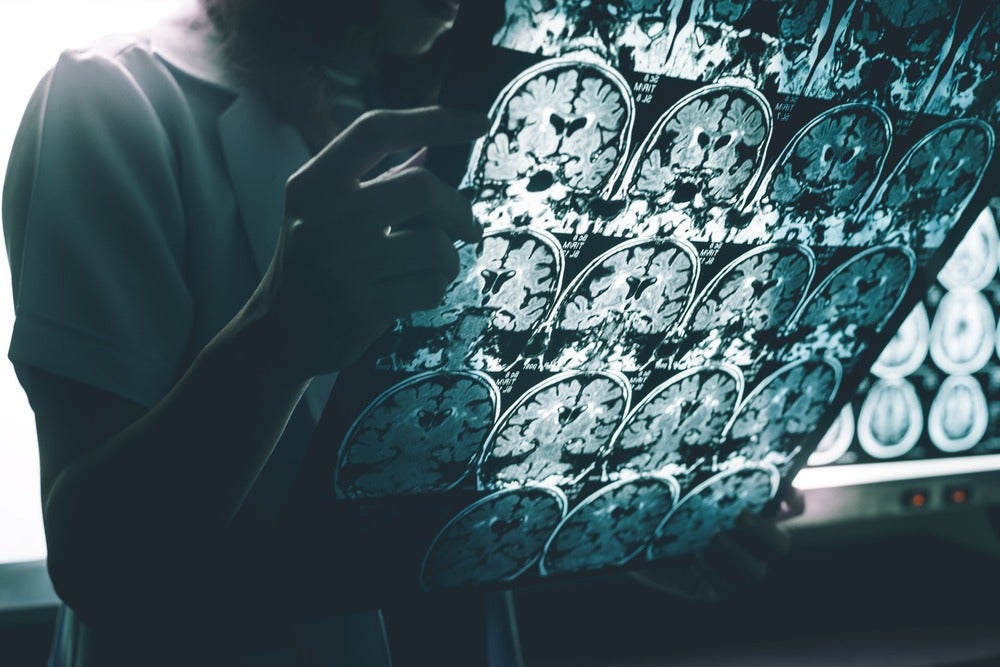 Two biotech companies – US-based Biogen and Japan-based Eisai – announced on 19 March that they would be discontinuing their Phase III Engage and Emerge trials assessing the safety and efficacy of aducanumab in Alzheimer's disease (AD).
Alzheimer drugs in clinical trials
This is the latest in a long list of late-stage pipeline failures for AD and highlights the historically low success rate of AD clinical trials.
Prior to this discontinuation, aducanumab performed well in early phase clinical trials and demonstrated significant reductions in amyloid beta in the brains of people with prodromal or mild AD.
This success had led the drug to be considered as one of the most promising in the AD pipeline by many key opinion leaders. GlobalData's original forecast was that aducanumab would be the most promising asset in the field, reaching sales of $4.7 billion in 2026.
This discontinuation comes as a big blow to professionals working in the AD area, as a large unmet need for the development of effective disease-modifying treatments remains.
Aducanumab would have revolutionised the AD market by being the first in a new class of passive immunotherapies in AD.
Future of Alzheimer drugs
The discontinuation of the aducanumab Phase III trials was due to analysis indicating that the primary endpoints were unlikely to be reached, not because of safety concerns.
This casts doubts over the potential for Roche 's gantenerumab and crenezumab to reach the market because aducanumab appeared to be more effective in slowing the rate of cognitive decline compared to gantenerumab and crenezumab in early clinical trials.
With both gantenerumab and crenezumab currently in Phase III trials, it remains to be seen whether they will meet the same fate as aducanumab or if a major breakthrough in AD treatment will finally happen.