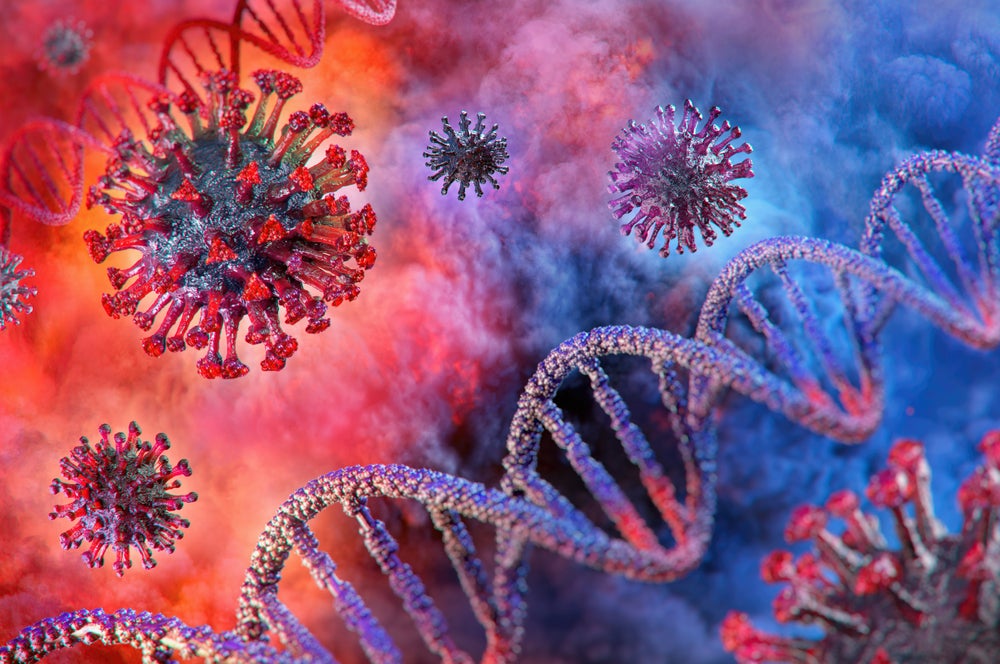 On Thursday 2 April, the number of people who have tested positive for Covid-19 rose above one million and the number of coronavirus deaths reached 50,000, while the US recommended to its citizens to wear facemasks when outside.
The search for drugs to treat and prevent Covid-19 is in full force, and new partnerships for Covid-19 treatment development are being announced almost daily, adding to a long list of ongoing collaborations. The latest entry is Amgen, which is partnering with Seattle-based Adaptive Biotechnologies to develop an antibody-based treatment of Covid-19. While Adaptive Biotechnologies will be responsible for the identification of virus-neutralising antibodies, Amgen offers its expertise in antibody therapy development and manufacturing capabilities.
Vir Biotechnology, which is developing an antibody treatment for Covid-19, entered a partnership with Alnylam to work on a RNA interference (RNAi) therapeutic. Alnylam's approach to use small interfering RNA (siRNA) molecules is a promising approach to attack SARS-CoV-2, which is an RNA virus. Sanofi has two ongoing partnerships for both Covid-19 treatment and vaccine development. In collaboration with Regeneron, Sanofi started testing its monoclonal antibody for rheumatoid arthritis, Kevzara (sarilumab); additionally, Sanofi expanded an existing partnership with Translate Bio for the development of another mRNA vaccine for the prevention of Covid-19.
The long list of company partnerships for vaccine development, the ultimate goal to prevent reoccurring outbreaks of Covid-19, is spearheaded by Moderna's collaboration with the National Institutes of Health (NIH) for their mRNA-based vaccine, which started its Phase I clinical trial at the end of March. Another mRNA vaccine is being developed by the German biotech BioNTech and supported by Pfizer and Fosun Pharmaceuticals in China.
Johnson & Johnson partnered with the US Biomedical Advanced Research and Development Authority (BARDA), in a $1bn deal with the ambitious plan to add capacity for the production of one billion vaccine doses. Glaxo SmithKline (GSK) is not directly involved in Covid-19 drug development, but announced plans to make its adjuvant technology available to the Coalition for Epidemic Preparedness Innovations (CEPI). Adjuvants are commonly used in vaccines to enhance their immune response, especially for older patients with weaker immune systems, but are also a possibility to elicit immunogenicity with a lower antigen dose. Other partnerships include VBI Vaccines and the National Research Council of Canada to develop a vaccine for the three different coronaviruses responsible for Covid-19, MERS, and SARS, based on VBI's enveloped virus-like particle (eVLP) platform technology.
After big pharma companies were initially hesitant to enter the race for Covid-19 treatment and prevention, all these partnerships demonstrate the urgent need to bring together innovative approaches to drug and vaccine development and the capacity to run large-scale drug engineering and production operations, as well as the conduction of clinical trials. History has shown, however, that most of these candidates will be terminated during clinical development due to lack of efficacy or safety issues, but the number of substances being tested for the fight against Covid-19 is promising.