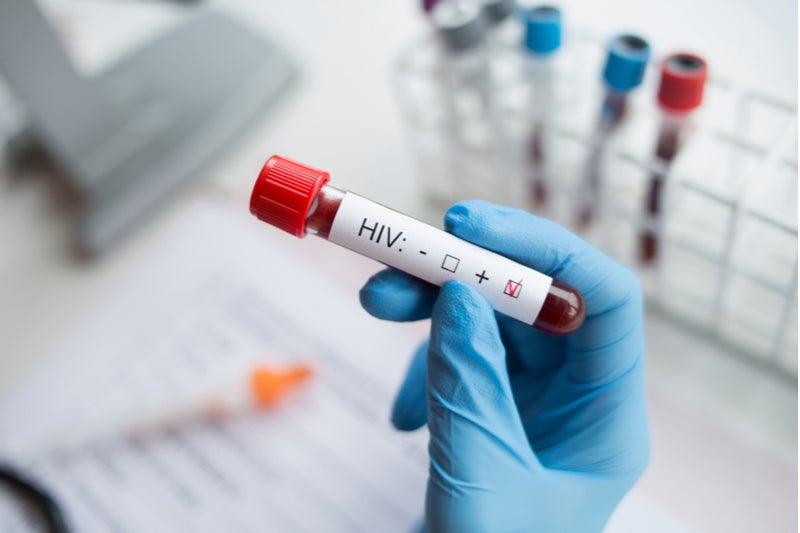 Earlier this year, Gilead's HIV capsid (CA) inhibitor GS-6207 demonstrated a desirable in-vitro pharmacological profile and showcased its potential for use as a long-acting injectable.
On 7 November at the European AIDS Conference (EACS) in Basel, Switzerland, Gilead announced new data to demonstrate GS-6207's potent antiviral activity and potential for dosing once every six months.
Gilead presented data on the safety, tolerability and pharmacokinetics (PK) of a subcutaneous (SC) solution of GS-6207. Forty healthy participants received SC GS-6207 at doses ranging from 30mg to 450mg, and plasma pharmacokinetic (PK) sampling occurred for 24 weeks (cohort 1 and 2) and 32 weeks (cohort 3 and 4) and were determined using validated LC.MS-MS assays.
The data showed a promising adverse event (AE) profile with all reported AEs in grade 1 or 2 in severity, the most common being injection site reaction (53%) and headache (13%). GS-6207 was generally safe, well-tolerated and suitable for long-acting formulation. Sustained exposure supported dosing of at least twelve weeks with measurable concentrations also seen at 32 weeks.
In another study, efficacy was the primary endpoint where the maximum reduction of HIV-1 RNA through 10 days of treatment was reviewed. Across all cohorts, the mean maximum reduction in HIV-1 RNA by Day 10 ranged from 1.4 to 2.2 log10copies/mL; these reductions were all significantly greater than those observed in the placebo groups (all p<0.0001). This data reinforced the potential of HIV capsid inhibition as a new long-acting therapeutic pathway to achieving durable viral suppression and supports the need for further clinical development of GS-6207. Gilead will, therefore, enrol two clinical trials with GS-6207 in combination with other antiretroviral agents (NCT03739866) in heavily treatment-experienced people living with multidrug-resistant HIV-1, as well as (NCT04143594) treatment-naïve people living with HIV.
GlobalData believes that long-acting formulations are an exciting approach that could offer more convenience to patients who suffer from adherence to a daily pill regimen. In the past, difficulties with pain and injection site reaction have led to an increase in dropout rates; however, with a three to a six-month interval, patients may be willing to persevere in their expectation to find greater relief of living without the burden and stigma associated with daily pill taking.
Related Reports
GlobalData (2019). Reducing Treatment Burden and Drug Exposure: The Next Step in HIV Management? August 2019 GDHC2629EI