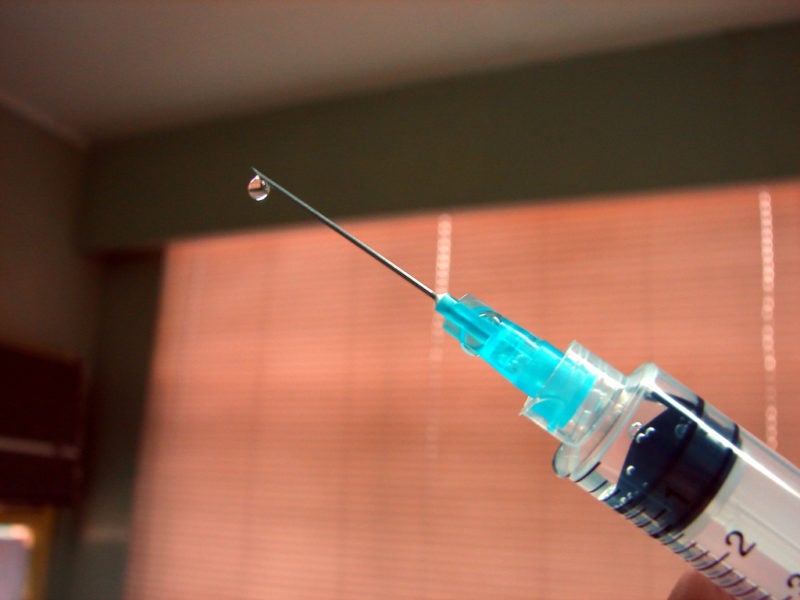 Pharming Group is weighing other routes of administration and doses for Ruconest (C1 esterase inhibitor [recombinant]) in response to an FDA Complete Response Letter (CRL) received for the prophylaxis hereditary angioedema (HAE) indication. HAE is a disorder characterized by recurrent episodes of severe swelling (angioedema).
Meanwhile, even if Pharming does manage to get Ruconest's prophylaxis approval off the ground, the on-demand and prophylaxis market has other competitors in the pipeline. BioCryst Pharmaceuticals' oral BCX7353 is in the acute HAE Phase II ZENITH-1 trial (NCT03240133), for which full results are expected in the first quarter of 2019 (1Q19). The prophylactic APeX-2 Phase III trial (NCT03485911) has primary efficacy results expected by the second quarter of 2019.
Pharming's CRL was received in September 2018 in response to a supplemental Biologics License Application for Ruconest as an intravenous on-demand HAE treatment for adolescents and adults. The FDA has requested an additional clinical trial to evaluate Ruconest's efficacy following two Phase II studies that the company conducted with 4–8 week treatment periods, according to the company's press release.
However, rather than run a Phase III for the indication, Pharming is evaluating whether to pursue a different method of administration or dosages such as subcutaneous application every two or three days, one consultant said. Intramuscular injection is another option under consideration, although that would be pretty painful for prophylaxis, a second consultant said, agreeing a Phase III is unlikely. A third consultant agreed other delivery systems are being evaluated, including an autoinjector device.
Ruconest, the company's only marketed product, was European Medicines Agency authorised in 2010 and FDA approved in 2014, making €97.9m in sales between 1Q–3Q18, according to its earnings report. The company has a market cap of €512m.
Pharming did not respond to a request for comment.
BioCryst on-demand option poses early symptom option
Meanwhile, BioCryst's BCX7353 has piqued particular physician and patient interest due to its earlier data and oral formulation, which would be novel in a field of marketed subcutaneous and injectable options, said the three consultants and Dr Maeve O'Connor, an allergist-immunologist in Charlotte, North Carolina. All experts agreed an effective oral medication would be highly attractive to patients, especially to those who are needle-averse, while one analyst report pegs global sales estimates conservatively at around $500m by 2020.
The 60-patient ZENITH-1 study reported earlier data in September and November 2018. The primary endpoint visual analog scale (VAS) scores of subjects receiving a single 750mg oral liquid dose of BCX7353 were reduced after four hours by 6.98 points (p=0.0024) versus placebo. Through 24 hours postdose, use of standard of care medication for HAE attacks was reduced by 31.6% versus placebo (p=0.0029), according to company press releases. The trial also had 250mg and 500mg doses, which weren't disclosed and are expected to readout in 1Q19, according to several analyst reports.
The VAS is a scale often used in epidemiologic and clinical research to measure the intensity or frequency of various symptoms.
VAS is an objective measurement and a 31.6% decline in SOC rescue medications is a good efficacy signal, said Dr Maeve O'Connor, an allergist-immunologist in Charlotte, North Carolina. That said, enthusiasm is somewhat tempered as patients having a baseline mean composite VAS score of 14–15, on a scale of 0–100, indicates these are milder patients versus the more severe patients (30–50 VAS score) she treats, given standard practice is to treat at this severity.
The lower VAS scores at which patients were enrolled means the oral BCX7353 might only be effective in patients at the early stages of an HAE attack versus the more severe stage when there is abdominal swelling and vomiting, he added.
A BioCryst spokesperson said the ZENITH-1 study had patients treating their attacks at home, with oral medication within one hour of an attack. This is why the baseline VAS scores are lower—because attacks are being treated early before they progress, the spokesperson added.
Both the second consultant and O'Connor also noted Ruconest is used as an option for the moderate-severe patients, given its IV application; pivotal trials for on-demand treatment saw baseline VAS scores of at least 50.
Although the analyst reports compare the 31.6% decline to Shire's Firazyr (icatibant injection) and the 33% decline in rescue therapy seen in its clinical trials, it's unfair to compare results to this therapy or to CSL Behring's Berinert (C1 esterase inhibitor [human]), which achieved a 38% decline. Both were approved for on-demand HAE treatment, but had severe patients enrolled in their trials and are also typically reserved for moderate-severe patients, the first consultant said.
Considering the different patient baselines, it is difficult to gauge how the 250mg and 500mg arms will result in terms of a VAS reduction, O'Connor said. One of the three consultants said there isn't a linear relationship between dose and efficacy.
ZENITH-1 has so far reported two discontinuations, with one dropout due to a transient, localized rash and one patient discontinued due to abdominal pain following a placebo dose. O'Connor said the events are not concerning, as transient rash could be nervousness or flushing, and abdominal pain could be due to an unrelated subject health issue. This adverse event profile is far better than Firazyr, with which up to 98% of patients report pain with injection, said O'Connor.
Prophylactic study results evoke Phase III optimism
In terms of the expectations for the prophylactic APeX-2 Phase III trial, experts noted the 96-patient Phase II APeX-1 study (NCT02870972) evokes optimism. In the 72 patients that completed APeX-1, the rate of confirmed angioedema attacks was significantly lower among patients who received BCX7353 at daily doses of ≥125mg versus those on placebo, with a 73.8% difference at 125mg (p<0.001). The trial has four doses: 62.5mg, 125mg, 250mg and 350mg once daily.
While the placebo-controlled Phase III doses are 110mg and 150mg, the spokesperson noted these doses are identical to the APeX-1 study with a different nomenclature used for the salt and base in the product. In turn, the drug might have an even better pharmacokinetic/pharmacodynamic profile and better efficacy in APeX-2, said the second and third consultants, who are also APeX-2 investigators.
While the third consultant noted he remains blinded to the study, he said efficacy so far seems encouraging. The study's primary endpoint is the rate of investigator-confirmed HAE attacks during dosing in the entire 24-week treatment period; APeX-1 was 28 days.
O'Connor agreed the APeX-1 data appears reassuring for APeX-2, adding the mechanism of action is well-confirmed to address HAE. All three consultants and O'Connor agreed an 85–90% reduction in HAE attacks is needed to compete against other marketed products, and that is achievable in the 24-week timeframe.
However, the first consultant said even if approved, patients stable on CSL Behring's prophylaxis Haegarda (C1 esterase inhibitor [human] subcutaneous injection) or Shire's recently approved Takhzyro (lanadelumab subcutaneous injection) are unlikely to switch. The BioCryst spokesperson said patients desperately want an oral therapy and will switch to a once-daily pill.
After launching in mid-2017, GlobalData expects projected peak sales of Haegarda to reach $569m by 2024, globally. Meanwhile, in 1H18, Shire made $734m from its HAE products Cinryze and Takhzyro, according to its earnings.
by Jennifer C. Smith-Parker in London
Jennifer C. Smith-Parker is Editor, EMEA for Pharmaceutical Technology parent company GlobalData's investigative journalism team in the London office. A version of this article originally appeared on the Insights module of GlobalData's Pharmaceutical Intelligence Center. To access more articles like this, visit GlobalData.