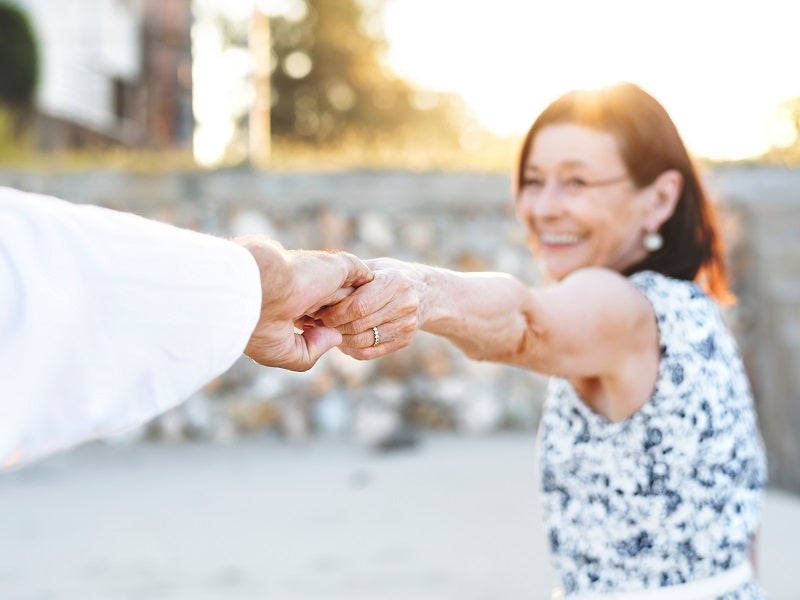 Researchers are coming under increasing pressure to develop therapeutics that enable patients to live longer and in good health. Recently, a number of biotech start-ups have joined the race to promote longevity and be the first to develop treatments. As such, funding in this space has reached a record high.
Free Whitepaper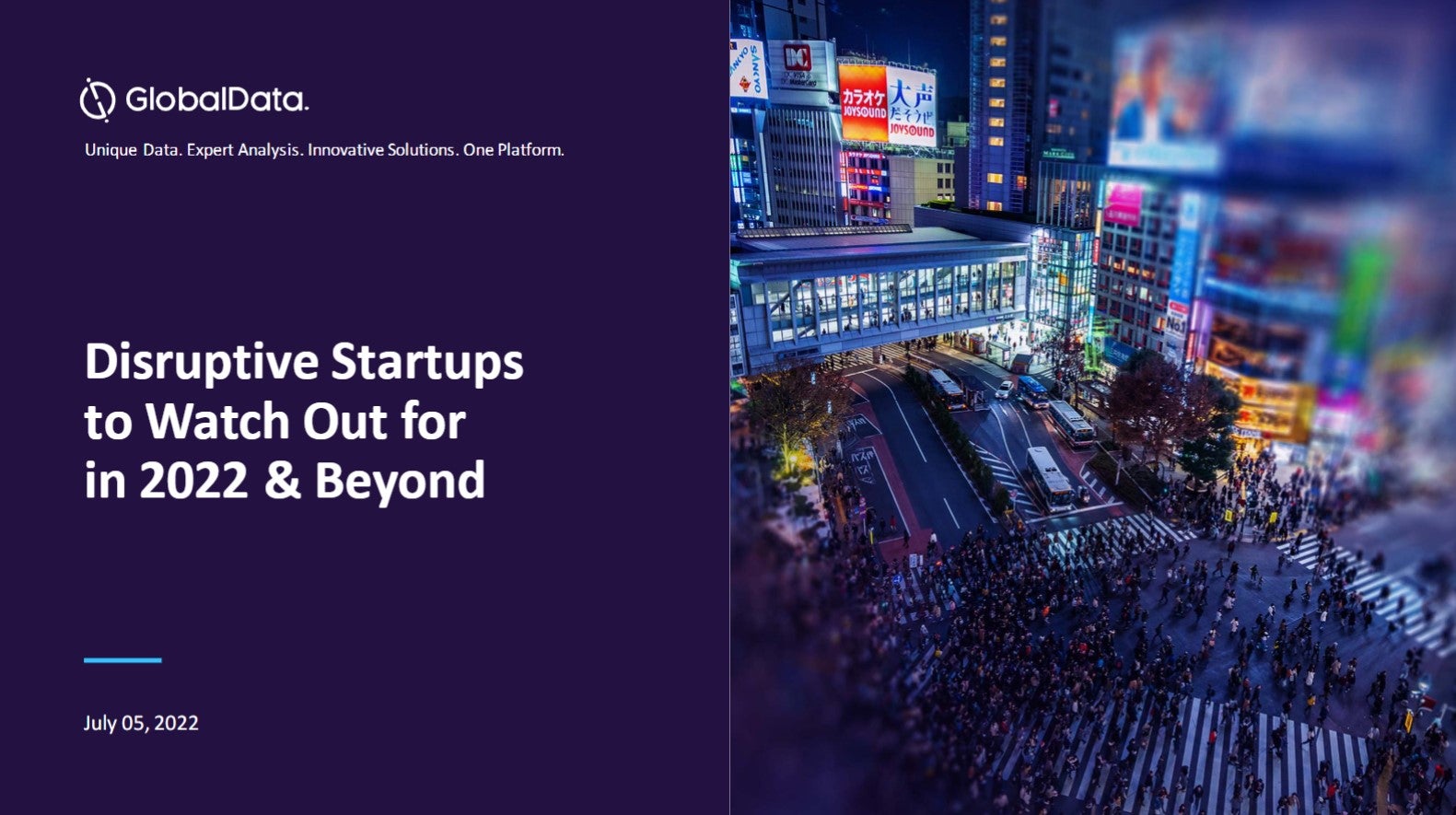 Disruptive start-ups to watch out for
2021 was a record-breaking year, with more businesses breaking into the billion-dollar club. Many start-ups have achieved or retained the unicorn status by the end of the year to reflect nearly a fivefold growth from that in 2020. This boom can be linked to a financing frenzy spurred by the quick adoption of technology and innovative solutions by start-ups gaining traction in response to the pandemic. However, the start-up ecosystem is now facing turbulent times for fundraising as investors seek long-term business strategies, valuations, and a route to profitability amid uncertain market circumstances. Nevertheless, 2022 has the potential to carry forward the momentum with multiple entities having a fair chance of being in the right place when aided by the right technologies. GlobalData leverages the power of alternative data to examine the health of start-ups across multiple dimensions including the quality of their innovations, market presence, and the funding they can attract. This helps our clients to analyze the disruptive potential of start-ups for early alliances, investments, and acquisition prospects to develop future-proof strategic roadmaps for a competitive advantage. Read our report and gather insights on the following topics:
Recent Unicorn trends
Unicorns in 2022
Future Unicorns
Start-ups to watch out for
Start-up ecosystem outlook by top geographies
by GlobalData
The growing number of investments in the longevity space has been fuelled by the increasing scientific understanding of the biological ageing process. Researchers believe that by solving ageing, scientists could create a universal cure for a number of diseases that accompany ageing, including Alzheimer's disease, cancer and heart disease. This presents a huge market and a great opportunity for investments in innovative ideas and solutions.
Last year, there was a huge uptick in investments in longevity start-ups. In particular, Samumed, a San Diego-based biotech company founded in 2008, raised a large equity funding of $438m, despite the company currently having no approved drugs.
Juvenescence and Life Biosciences lead UK longevity space
In the past week, there have been two venture financing deals in this field. Juvenescence UK, a UK-based biotech company focused on developing and investing in longevity therapies, completed the first tranche of its $46m series B financing, and is intending to raise a total of $100m. The investment will be used to advance the multi-asset pipeline the company has developed through clinical trials.
Juvenescence was created in 2017 by a billionaire investor, Jim Mellon. With rapid investments and a strong team of investors, scientists, and developers, Juvenescence has been able to intensively grow the company with over $100m in investments. The company has gathered several therapeutics in its pipeline, many of which are planned to enter clinical trials soon.
Similar to Juvenescence, Life Biosciences, a longevity start-up founded by Harvard Researcher David Sinclair, has recently raised $50m in series B financing to continue to enhance its portfolio of start-ups' research and development programmes; working to develop therapeutics to fight age-related decline and diseases.
Life Biosciences' research efforts are focused on developing therapeutics in the commonly cited areas of mitochondrial dysfunction, chromosomal instability, metabolism, epigenetic alterations, loss of proteostasis, altered communication and inflammation, and stem cell exhaustion.
Each of Life Biosciences' eight start-ups, referred to as daughter companies, are focused on analysing at least one of the eight commonly cited areas that account for ageing and age-related diseases. Life Biosciences is planning to have at least three clinical trials this year from its various daughter companies.
Clearly, investors are finding the innovative longevity research efforts increasingly attractive. A number of big pharma companies are involved in this space, including Novartis, Celgene, and Johnson & Johnson, despite the fact that big pharma has had mixed success in this market.
With increased funding allowing greater capacity for research, and continuing technological enhancements providing innovative solutions, developing therapeutics to extend patients' lifespans may not be too far away.
Free Whitepaper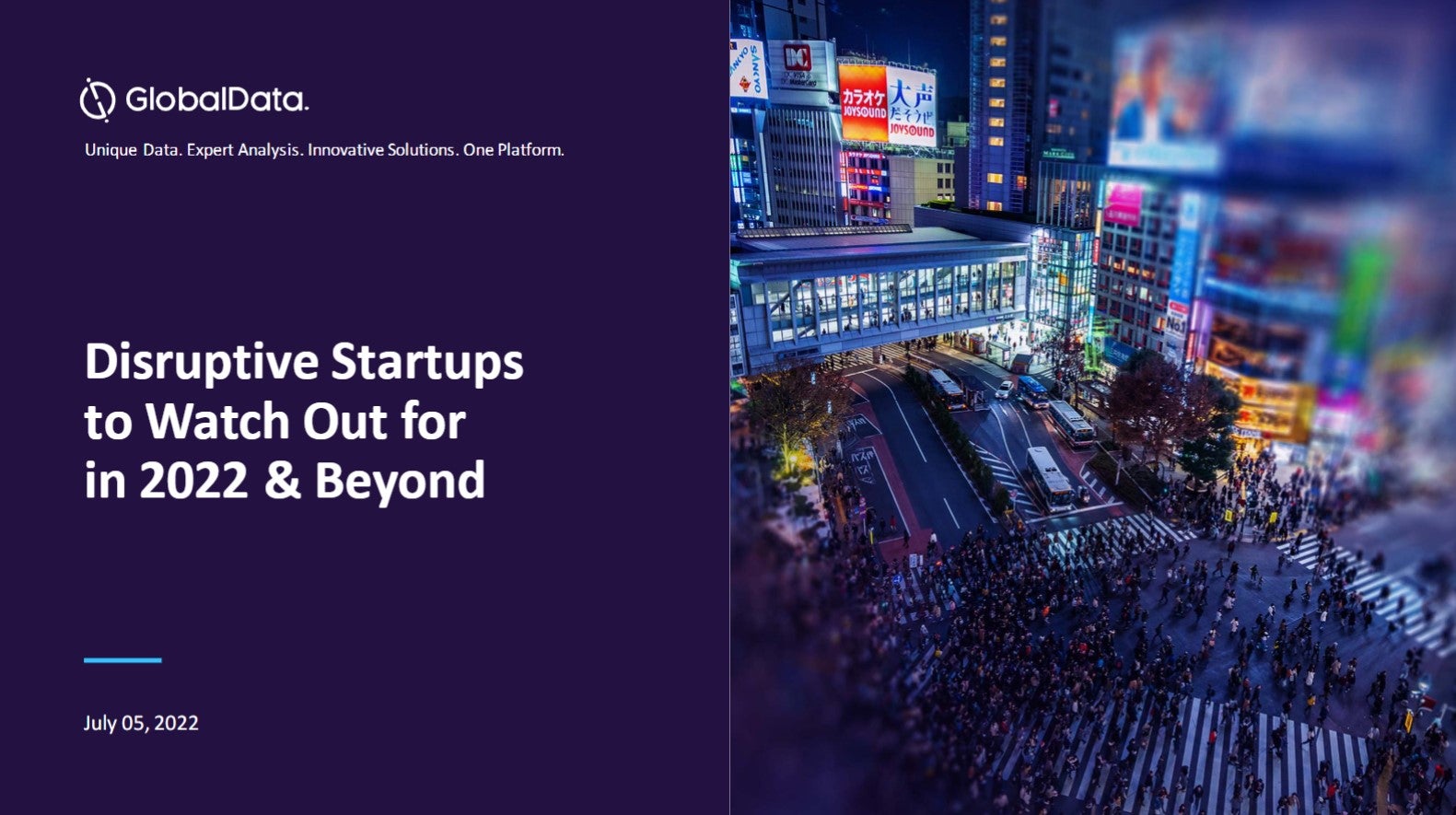 Disruptive start-ups to watch out for
2021 was a record-breaking year, with more businesses breaking into the billion-dollar club. Many start-ups have achieved or retained the unicorn status by the end of the year to reflect nearly a fivefold growth from that in 2020. This boom can be linked to a financing frenzy spurred by the quick adoption of technology and innovative solutions by start-ups gaining traction in response to the pandemic. However, the start-up ecosystem is now facing turbulent times for fundraising as investors seek long-term business strategies, valuations, and a route to profitability amid uncertain market circumstances. Nevertheless, 2022 has the potential to carry forward the momentum with multiple entities having a fair chance of being in the right place when aided by the right technologies. GlobalData leverages the power of alternative data to examine the health of start-ups across multiple dimensions including the quality of their innovations, market presence, and the funding they can attract. This helps our clients to analyze the disruptive potential of start-ups for early alliances, investments, and acquisition prospects to develop future-proof strategic roadmaps for a competitive advantage. Read our report and gather insights on the following topics:
Recent Unicorn trends
Unicorns in 2022
Future Unicorns
Start-ups to watch out for
Start-up ecosystem outlook by top geographies
by GlobalData