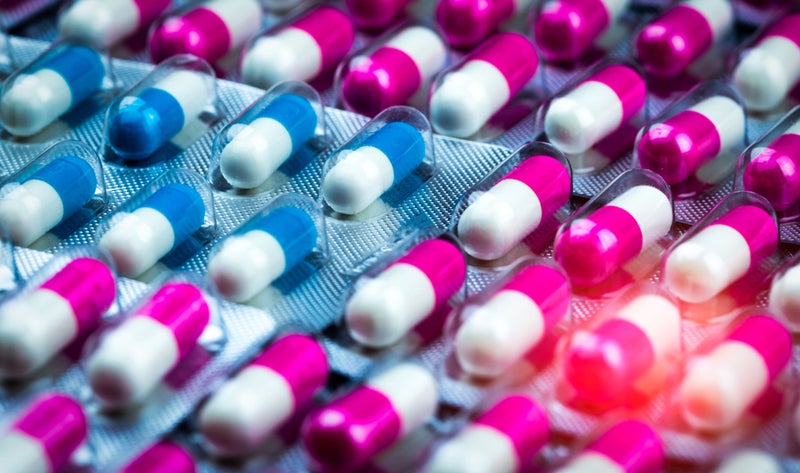 The US Centers for Disease Control and Prevention (CDC) published their "Antibiotic Resistance in the United States, 2019" report this week, stating that more than 2.8 million antibiotic-resistant infections occur in the US each year.
Of these, 35,000 people die, down from 44,000 deaths in 2013. Additionally, Clostridioides difficile (C. difficile) infections related to antibiotic use and resistance caused 224,000 cases and 12,800 deaths. Although the total number of cases decreased by 200,000 cases since 2013, multi-drug resistance remains a serious problem and new antibiotics are urgently needed to mitigate this threat.
The most common cases were pneumococcal infections leading to pneumonia (900,000), sexually transmitted gonorrheal infections (550,000), and Campylobacter infections causing diarrheal illness (450,000 cases), while carbapenem-resistant Acinetobacter, Candida Auris, C. difficile, carbapenem-resistant Enterobacteriaceae (CRE), and drug-resistant Neisseria gonorrhoeae were classified as the most urgent threats. The threat level was assessed and assigned according to several factors, such as clinical and economic impact, incidence and 10-year projection of incidence, transmissibility, availability of effective antibiotics, and barriers to prevention.
The threat of multi-drug-resistant infections led to the conception and implementation of antibiotic stewardship programmes for hospitals and healthcare providers, such as the recommendations from the Healthcare Infection Control Practices Advisory Committee (HICPAC), providing principles of diagnostic testing and treatment to be implemented into institutional guidelines.
These guidelines recommend laboratory diagnostic testing to specifically determine the source of infection and then choose the right treatment option in which antibiotic use should be tailored to the type and severity of the specific infection. Furthermore, global programmes such as the World Antibiotic Awareness Week (WAAW), coming up from 18-24 November, offer information material to increase awareness of antibiotic resistance and outline best practices for the general public, healthcare providers, and policymakers.
No new antibiotics have been approved for decades and Achaogen's bankruptcy and the US Food and Drug Administration (FDA) rejection of Nabriva Therapeutics' Contepo (fosfomycin) represent additional examples as to how expensive and challenging, as well as unprofitable, antibiotic development is. Positive examples are Nabriva's Xenleta (lefamulin acetate) against community-acquired bacterial pneumonia and Shionogi's Fetroja (cefiderocol sulfate tosylate) for the treatment of complicated urinary tract infections (cUTI) caused by Gram-negative bacteria, the latter being approved this week (14 November) by the FDA.
However, given the sparse development pipeline, increasing rates of antibiotic resistance, and lack of interest by larger pharmaceutical companies, incentives have to be created to bring public and private stakeholders to the table to develop novel antibiotics or alternative therapies.
Related reports
GlobalData (2019). Expert Insight: US Experiences a Decline in New Hospital-Onset S. aureus Infections, September 2019, GDHC2648EI
GlobalData (2019). Expert Insight: WHO Launches New Tool to Tackle Antimicrobial Resistance, June 2019, GDHC2502EI
GlobalData (2018). Methicillin-Resistant Staphylococcus aureus (MRSA): Competitive Landscape to 2026, March 2018, GDHC005CL