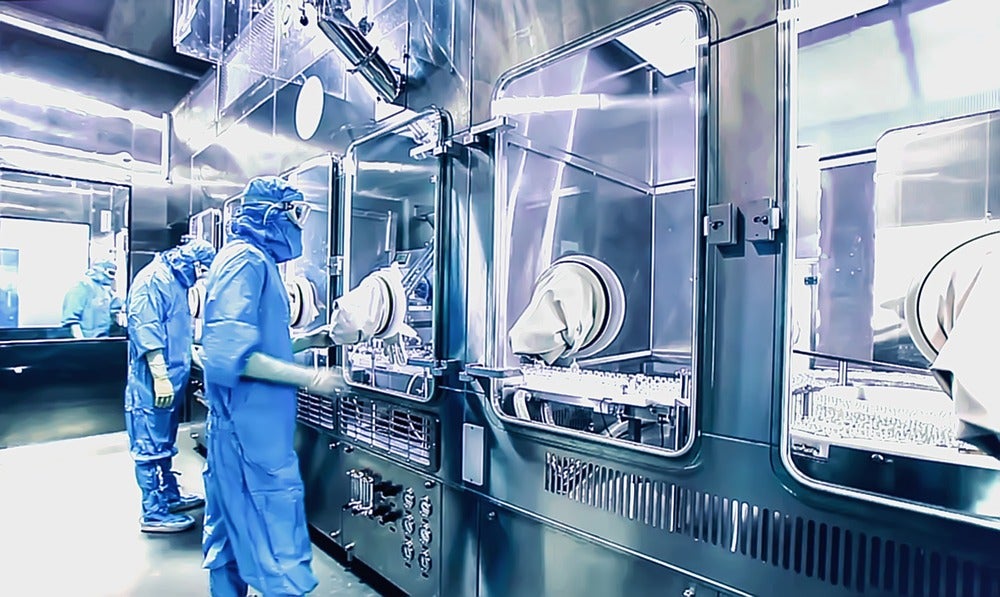 European bio/pharma is living through the "era of the single supplier" for active pharmaceutical ingredients (APIs), contributing to drug shortages, the executive director of the European Medicines Agency (EMA) and other experts have said.
Regulatory and bio/pharma industry experts said the industry must rebuild API capacity in 2019, adding that environmental efforts are inadvertently reducing the pool of API suppliers.
API pharma: single sourcing causes shortages
During the 'globalization' panel at the 18th Regulatory and Scientific Affairs Conference of the generics group Medicines for Europe in London, UK, in January, regulatory and industry experts agreed recent consolidation of API contract manufacturing organisations (CMOs) – driven in part by pricing pressure – is causing problems for the bio/pharma supply chain.
API manufacturers were the most sought-after target of CMO mergers and acquisitions (M&A) in the 2015-2017 period, making up 30% of acquisitions, according to the GlobalData PharmSource Trend Report M&A in the Contract Manufacturing Industry: Implications and Outlook – 2018 Edition, December 2018.
Narrowing the pool has led to reliance on too few API suppliers, said panellist Neeraj Sharma, head of generics business for Western Europe at Sun Pharma (Mumbai, India). Any supply interruption from one CMO can have an immediate domino effect on the rest of the world, he said.
Guido Rasi, executive director of the EMA, agreed, saying for high-volume blockbuster drugs, there are fewer choices of a manufacturing site, this risks "devastating consequences" if there is a disruption to supply, he said.
Chairing the panel, Adrian van den Hoven, director general of Medicines for Europe, said 2019 will provide an opportunity for all industry stakeholders to plan long-term together to rebuild some capacity that was taken out of the market.
Sharma singled out a lack of capacity to produce sterile injectables as a big cause of drug shortages in Europe, especially for antimicrobials and oncology drugs. He encouraged the use of flexible, multi-country sourcing that can respond quickly to a problem in a particular plant, or even, given the political climate, a trade war.
However, there may be an upside to consolidation: it could allow higher capacity and homogenous quality; "the challenge is also an opportunity," Rasi said.
Pollution push in China closes sites
Environmental challenges are also narrowing the pool of API suppliers, said van den Hoven and Sharma. In the last year, the Chinese government has closed many polluting API plants, "which is obviously great news for Chinese people but it has had a gross impact on the global pharma industry because we are all sourcing APIs from China," Sharma said.
For more coverage of China's regulation of API pollution, see the Chinese Government's Structural Shake-Up Includes New Drug Oversight Agency, Redistribution of Regulatory Responsibilities, GlobalData PharmSource June 2018.
Regulators should help by engaging with counterparts in other regions to better anticipate such eventualities and plan for them, Sharma said. He called for regulators and payers to have a common approach to address antibiotics in facility wastewater to prevent similar consequences.
Regulators can ease the burden
Frank van Strien, vice-president of regulatory affairs at Synthon (Nijmegen, Netherlands), said the single sourcing of APIs increases the likelihood that making post-marketing changes will disrupt the supply chain.
Once a product is on the market, if a major change needs to be implemented worldwide, that is a huge regulatory and harmonisation challenge, he said. Regulators can ease this burden by harmonising the way they assess a product, he added.
A quicker approval process for API source switch applications, especially during drug shortages, will also help, said Sharma. Van den Hoven added that while regulators say they are open to source switching, bio/pharma companies report that in practice it is hard to implement the regulatory requirements swiftly.
Sharma called for building greater regulatory capacity in Europe, especially around inspections: bio/pharma companies have found themselves unable to schedule timely inspections because of lack of capacity, he said.
In 2019, Rasi added that regulators need to adapt their limited resources to help underpin supply chain resilience, providing faster responses and new ways to supervise large numbers of CMOs.