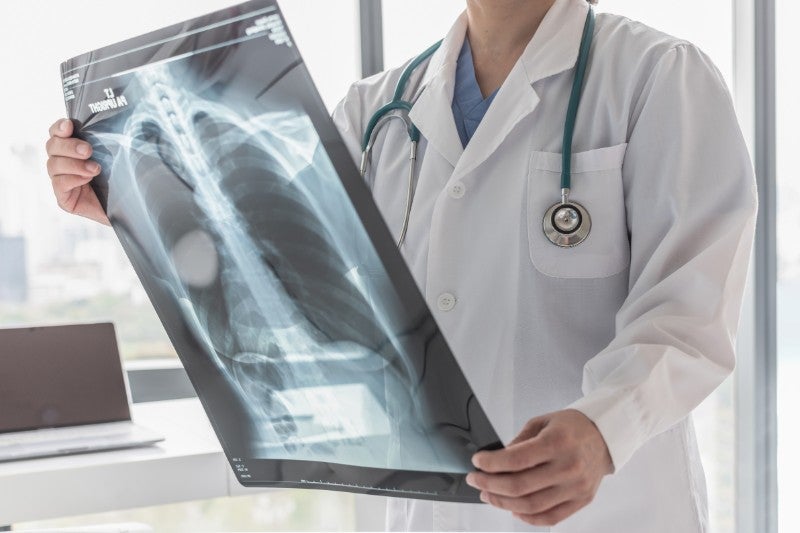 Acute respiratory distress syndrome (ARDS) in Covid-19 patients can lead to death, owing to alveolar damage from lung inflammation, and as such, prevention of ARDS in Covid-19 patients could help decrease the mortality impact of coronavirus. A retrospective study in Wuhan, China, observed that 17% of 99 coronavirus pneumonia patients developed ARDS. Established anti-tumor necrosis factor (TNF) therapies such as Remicade (infliximab) and Humira (adalimumab) have a proven track record of decreasing inflammation in inflammatory diseases such as rheumatoid arthritis (RA) and inflammatory bowel disease (IBD), and could potentially treat coronavirus patients who develop ARDS, due to the inflammatory excess that occurs in patients with Covid-19.
There is evidence of inflammation due to capillary leakage in the lung and recruitment of cytokines and macrophages in Covid-19 patients. Patients in intensive care units have displayed an increase in the concentration of several cytokines, as Covid-19 causes an up-regulation of pro-inflammatory cytokines such as TNF, interleukin (IL)-6, interferon γ, and IL-1. Results from pre-clinical studies of mice with severe respiratory syncytial virus (RSV) and influenza have shown that anti-TNF therapy helps to improve symptoms, which suggests a potential rationale for anti-TNF therapy in viral pneumonia. In RA patients, if TNF is blocked there is a decrease in the concentrations of cytokines such as IL-6 and IL-1, and these theories could mean that decreasing lung inflammation with anti-TNFs in Covid-19 patients could prove beneficial.
Furthermore, data from SECURE-IBD, a coronavirus and IBD database, have shown that of 116 patients on anti-TNF therapy who contracted Covid-19, 99 recovered without hospitalisation and one patient died. Meanwhile, in 71 patients who were receiving only 5-aminosalicylates for their underlying inflammatory disease, half recovered without hospitalisation and six patients died. This suggests that IBD patients with Covid-19 receiving anti-TNF therapy do not fare worse than those treated with other therapies. Although this correlation could be promising, more data are required to draw conclusions about anti-TNF therapy being effective for Covid-19. According to key opinion leaders interviewed by GlobalData in IBD, there has been no change in the prescription of anti-TNF therapy for their ulcerative colitis (UC) patients even in those patients suffering from Covid-19.
Although in theory anti-TNF therapy could be beneficial in treating Covid-19, concerns surrounding the drug class' safety profile remain. In patients with Covid-19, there is some evidence that bacterial infections could develop faster in a damaged lung and anti-TNF therapy could increase the risk of that infection due to its effects on a patient's inflammatory response. In an observational trial in RA patients with serious infections, anti-TNF therapy helped in reducing the risk of sepsis and death in comparison to patients receiving conventional synthetic disease-modifying anti-rheumatic drugs (csDMARDS). Although there is evidence to suggest a role of anti-TNF therapy in Covid-19, if anti-TNF therapy is used it should be approached with appropriate caution, as there remains a possibility for secondary infections to develop.
Given the preliminary evidence to date, the proposed patient group for anti-TNF therapy would be those in a clinical trial setting with moderate disease and requiring oxygen support but who will not be admitted to intensive care. Currently, there are no pharmaceutical companies testing TNF inhibitors in patients with Covid-19; however, with the evidence presented above, this could be an opportunity to explore, given the pressing need for treatments for Covid-19. Although anti-TNF therapy could be useful clinically, it is possible that it may not outweigh the cost:benefit ratio given that in diseases such as UC, the annual cost of therapy can range from $11,000–$14,000 in the UK. In all, more research is needed to determine the potential of anti-TNF therapy in patients with Covid-19.