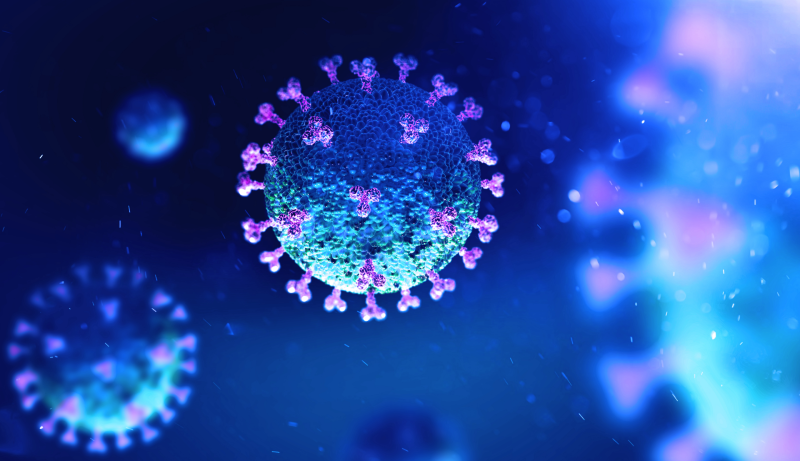 The Covid-19 pandemic continues to spread, now reaching over 2.7 million cases with over 193,000 deaths. Pharmaceutical companies continue their work on finding treatments to lessen the symptoms of the disease and improve the survival of the most severely affected patients. Several drugs are under investigation for their ability to reduce acute respiratory distress syndrome (ARDS), a cause of death in Covid-19 patients.
In some Covid-19 patients, the virus triggers a severe immune response in their lungs. This causes the production of inflammatory molecules called cytokines, which results in a "cytokine storm." The lungs fill with water and become impermeable to oxygen, causing even mechanical ventilation to fail to rescue these patients.
Treatment for acute respiratory distress syndrome for the severely affected portion of the Covid-19 patients will play an important role in decreasing the mortality of the disease. About one in six Covid-19 patients have difficulty breathing, and about 40% of those with difficulty breathing develop ARDS. Of ARDS patients, who are treated with mechanical ventilation, there is a 20–50% survival rate. The estimated mortality rate is 80% for moderate to severe Covid-19-related ARDS.
Researchers are investigating several drugs for their ability to treat Covid-19-triggered ARDS. Relief Therapeutic has initiated a clinical trial of its aviptadil at Thomas Jefferson University Hospital in Philadelphia, Pennsylvania, US for the treatment of ARDS in Covid-19 patients. This drug has a naturally synthesised peptide that is 40% concentrated in the lungs. This peptide been shown to have potent anti-cytokine activity and has been safely used for 20 years to treat other diseases in humans.
Another drug being investigated to treat ARDS in Covid-19 patients is Mesoblast Limited's drug remestemcel-L. It was developed for other inflammatory conditions and down-regulates the production of pro-inflammatory cytokines while up-regulating anti-inflammatory cytokines and cells.
Hospitals and ventilator usage in intensive care units are already being taxed by Covid-19 ARDS patients. Finding treatments that will lessen these demands will improve patient outcomes and free up resources to help other patients. Repurposing already-available drugs could shorten the time to these treatments being approved.