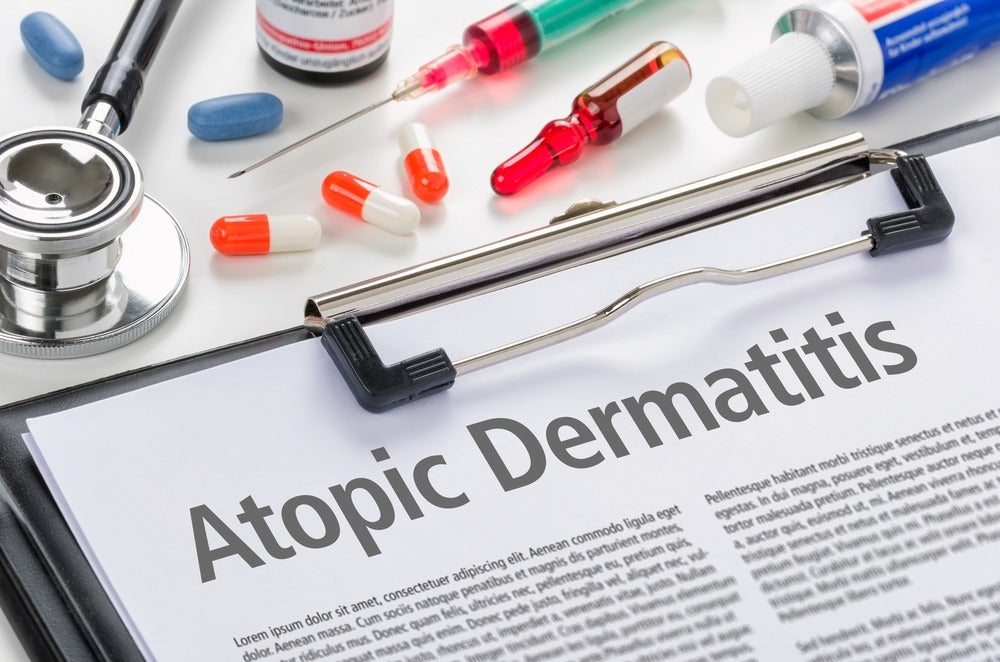 While Sanofi and Regeneron's Dupixent (dupilumab) has remained the undisputed gold standard in the treatment of moderate-to-severe atopic dermatitis since its launch in 2017 by targeting interleukin (IL) 4, no other biologic therapies have gained approval for the indication. 
However, a recently published study in the journal Science Translational Medicine has raised the possibility that targeting IL-33 could be the next big step in biologic atopic dermatitis therapy. This Phase IIa study provided proof of concept for AnaptysBio's etokimab (also known as ANB020) in reducing inflammation caused by the disease, and AnaptysBio is not the only company looking at IL-33 inhibition, with Regeneron also developing its own IL-33 inhibitor, REGN3500. 
Exploration of IL-33 inhibition will add another avenue of treatment in an indication where personalised treatment is becoming increasingly popular.
IL-33 is an alarmin cytokine produced by cells under stress conditions, such as inflammation, resulting in the activation of nuclear factor κB (NF-κB) or mitogen-activated protein kinase (MAPK) pathways, which are implicated in the pathogenesis of atopic dermatitis. The etokimab study examined the effect of a single dose administration in moderate-to-severe patients, demonstrating at least 50% improvement in eczema Area and Severity Index (EASI) score (EASI-50) in all 12 participants. 
By 29 days after etokimab administration, 33% of participants showed EASI-75, 100% of participants showed a 40% decrease in the SCORing Atopic Dermatitis (SCORAD) scale, and 25% of participants reached an Investigator's Global Assessment (IGA) score of 0 or 1 during the study. 
In terms of safety, the drug was well tolerated and no adverse events were attributed to etokimab. Despite the promising efficacy and safety results, the study was limited by the small population and the lack of a separate placebo group to assess long-term clinical efficacy data. 
Despite the encouraging results from the proof-of-concept study and the end of a 300-participant Phase II study in September 2019, 
AnaptysBio faces competition from Regeneron's REGN3500, which is currently being studied both as a standalone treatment and in combination therapy with Dupixent. As these REGN3500 studies are in Phase II as well, AnaptysBio will be feeling pressured to bring etokimab to the market first. 
However, etokimab will still have to compete with the immensely popular Dupixent, which will have solidified its position in the market for many years before etokimab is ready for launch, and GlobalData expects Dupixent to earn global sales of $5.3bn in 2027. 
Moreover, other biologics are expected to have launched during etokimab's development, such as the IL-13-inhibitor lebrikizumab, from LEO Pharma, and the IL-31-inhibitor nemolizumab from Galderma. As a result, etokimab will have to demonstrate significant improvements in efficacy compared to Dupixent if it hopes to find its place in the atopic dermatitis market.