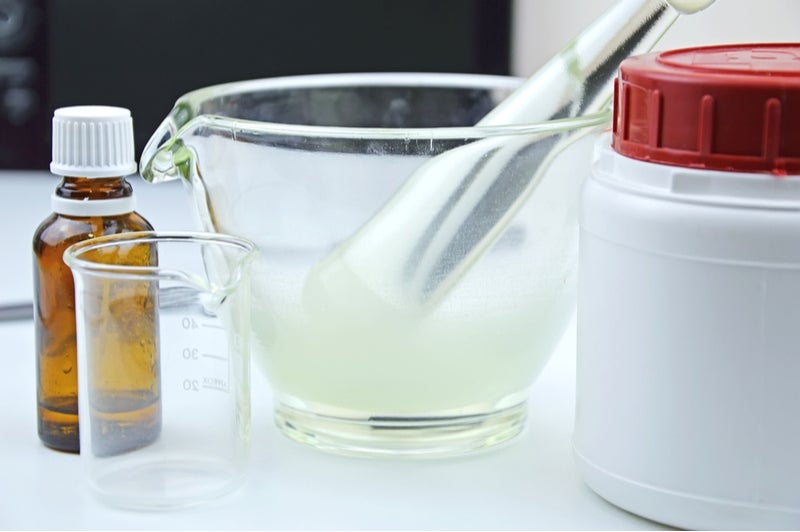 In the US, compounding is a practice by which an authorised person combines, mixes, or alters ingredients of a drug to create a medication tailored to the needs of an individual patient. Those authorised to make compounded drugs include licensed pharmacists and physicians.
Compounded drugs are prescribed when a patient's specific needs cannot be met by a US Food and Drug Administration (FDA)-approved medication, such as if the patient is allergic to one of the inactive ingredients, or for an elderly patient who has trouble swallowing a tablet and needs a medicine in a liquid form or to mask the taste of a medication so it is more palatable for pediatric patients.
Although pharma compounding is an old practice, it still makes the news: on August 6, a US District Court upheld the FDA's March 2019 decision to exclude vasopressin from the 503B list of bulk substances after the compounder Athenex (Buffalo, NY, USA) challenged the decision.
Vasopressin is the active pharmaceutical ingredient in Endo Pharmaceuticals Inc's (Malvern, PA, USA) hypotension drug Vasostrict.
US law forbids compounding to make copies of commercially available drug products. Compounded drugs are not FDA approved, therefore confirming the safety, effectiveness or quality of the medicines produced has been a historic problem. The safety and compliance of compounded drugs are covered in the BPOR article 'Fifteen per cent of 503B Compounding Outsourcing Facilities Have Violated FDA Regulations' (B/POR, July 2018).
Figure 1: 503B compounding outsourcing facilities' dosage form offerings
Source: GlobalData Contract Service Provider Database, accessed August 7, 2019      © GlobalData 2019
The FDA has designated 503B compounding pharmacies as those with outsourcing facilities that may manufacture large batches with or without prescriptions to be sold to healthcare facilities for office use only.
As Figure 1 shows, the dosage form most offered by 503B registered facilities is injectable, with 53 US facilities offering injectables compounding. This is followed by other sterile liquids (route of administration undisclosed), solid, semi-solid, and non-injectable sterile liquid dosage form compounding. This is an interesting trend given the potential risk, as sterile liquids including injectables have strict sterility requirements and must have few endotoxins: these are the dosage forms that, if not prepared correctly, are most likely to lead to infections and/or other severe complications.
Sterile compounding is used for drugs that will be administered through an infusion, an injection, or directly into the eyes, whereas non-sterile dosage forms include ointments, creams, liquids, and capsules that are administered through routes where the same level of sterility is unnecessary. At least 75% of US hospitals outsource sterile compounding preparations to 503B facilities so that they can ensure stability, cope with drug shortages, obtain a ready-to-administer form of the drug, extend shelf life, or compensate for an inability to compound required amounts in-house.
A report from the Department Of Health and Human Services indicates hospitals also rely on outsourcing to provide products with extended shelf lives and for which exact demand may be unpredictable ("High-Risk Compounded Sterile Preparations and Outsourcing by Hospitals That Use Them," OEI-01-13-00150, April 2013).
There are only 61 companies with 503B compounding facilities. Most of these are private companies; only two are publicly owned: Harrow Health Inc (San Diego, CA, USA) and Athenex Inc (Buffalo, NY, USA).
The majority of 503B compounding companies have only one US facility (88%), with 7% and 3% of compounding companies owning 2 or 3 facilities, respectively.
Only one company, PharMedium Services LLC (Lake Forest, IL, US), owns four 503B compounding outsourcing facilities, which are located in Memphis, Cleveland, Dayton, and Sugar Land. PharMedium specialises in sterile preparations for hospitals, ambulatory surgery centres, integrated delivery networks, and group purchasing organizations.
The companies with three facilities each are Central Admixture Pharmacy Services Inc (Bethlehem, PA, US) and QuVa Pharma Inc (Sugar Land, TX, US). Central Admixture Pharmacy Services Inc has three facilities in Arizona, California, and Pennsylvania. The company also emphasises its sterile preparations such as pre-filled anaesthesia syringes and epidurals. QuVa Pharma Inc has two facilities in Texas and one in New Jersey. The company is a provider of ready-to-use compounded intravenous (IV) products.
It is a common theme that the compounding companies with the most facilities place a heavy emphasis on sterile preparations: aseptic procedures require specialised equipment and expertise that is expensive to acquire and/or use but will allow the company to cope with the relatively high demand for compounded injectables.
The FDA plans to hire more inspectors for compounding facilities and to establish a Compounding Center of Excellence for training, which could mean that conditions could become more difficult for compounding pharmacies in future (B/POR, March 2019).
All of the data used for the above analysis can be found on GlobalData's Contract Service Providers database, which provides comprehensive detail on CMO facilities and their services. Compounding can be selected under the services search for further facility details.
Related report
Expert Insights: Fifteen Percent of 503B Compounding Outsourcing Facilities Have Violated FDA Regulations