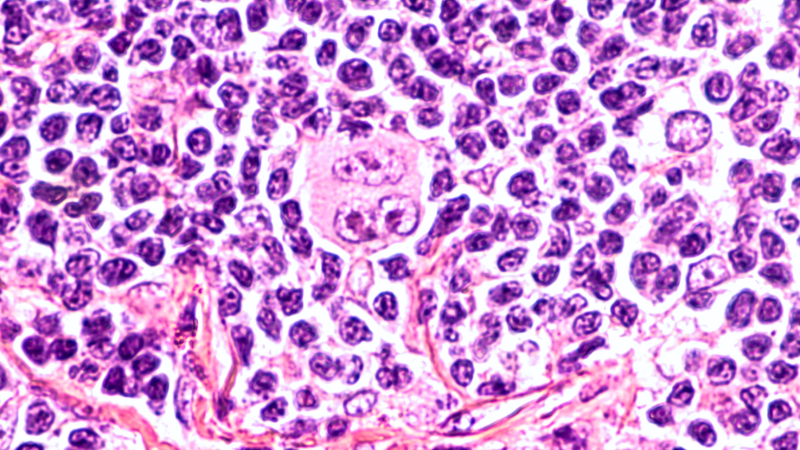 Hodgkin lymphoma treatment was redefined with the approval of Adcetris (brentuximab vedotin) in August 2011. Adcetris became the backbone of Hodgkin lymphoma treatment, currently approved in all lines of treatment. The arrival of PD-1 inhibitors such as Keytruda (pembrolizumab) and Opdivo (nivolumab) further bolstered treatment options for this indication. To date, PD-1 inhibitors have been seen as options after Adcetris treatment, however, results reported in the Phase III KEYNOTE-204 trial comparing Keytruda versus Adcetris suggest potential for Keytruda to move up in the treatment paradigm, possibly displacing Adcetris.
Merck & Co released a promising press release on 2 March 2020, which indicated that Keytruda significantly improved PFS compared to Adcetris in patients with relapsed and refractory Hodgkin lymphoma. The KEYNOTE-204 trial compared Keytruda to Adcetris in patients that were ineligible for or relapsed following an autologous stem cell transplant (ASCT). This trial achieved its primary endpoint of PFS at 12 months. Patients treated with Keytruda had a 53.9% PFS at 12 months in comparison to patients treated with Adcetris which only achieved a 35.6% PFS. This was a statistically and clinically significant result, which supports the use of Keytruda in this patient group. Further sub-group analysis demonstrated that PFS was better across all subgroups, including those with prior exposure to Adcetris versus Adcetris naïve patients, or regardless of ASCT eligibility. In addition to having met its primary endpoint, Keytruda-treated patients reported lower grade 3 and above treatment-related adverse events (TRAE). Additionally, Keytruda-treated patients reported more durable responses and higher ORR versus Adcetris-treated patients. Overall Keytruda demonstrated a better anti-tumour efficacy and an improved toxicity profile, which is required for the frailer patients in this line of treatment.
Given the lack of an established SOC therapy in the transplant-ineligible and ASCT relapsed/refractory setting, the data from KEYNOTE-204 indicate the potential of Keytruda to become temporarily established in the treatment paradigm for these patients. Yet, it is still unclear whether monotherapy alone would be sufficient for Keytruda to retain this status. During the Hematology highlight session, there was discussion around the potential for the combination of a PD-1 inhibitor plus Adcetris. GlobalData expects that following the results from this trial, Keytruda uptake will overtake that of Adcetris as a monotherapy option for these patients. However, the unmet need in this patient setting will partly remain, and Keytruda monotherapy could be replaced by a more efficacious Opdivo plus Adcetris combination. GlobalData forecasts the Adcetris plus Opdivo combination to eventually become the SOC in this setting if approved, and in the future, Keytruda will instead be positioned to gain approval in combination with novel pipeline agents in order to compete for SOC.