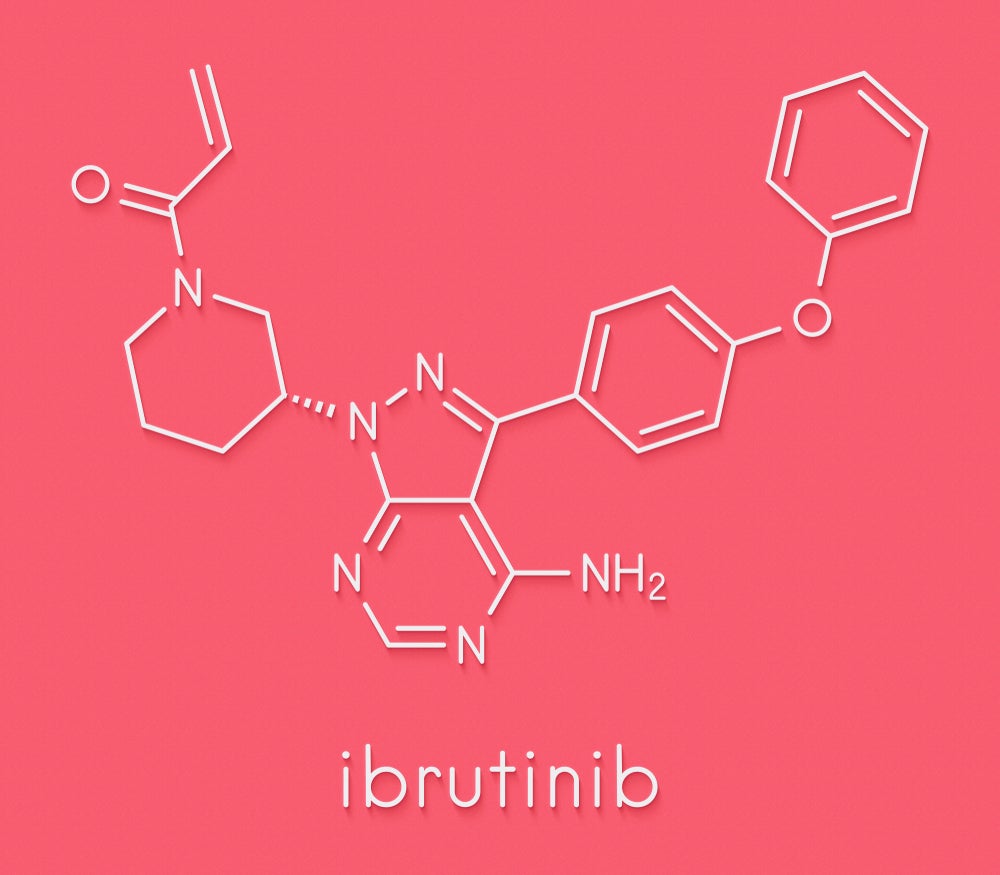 Mantle cell lymphoma (MCL) is a type of B-cell non-Hodgkin's lymphoma (B-NHL), typically aggressive but often with an indolent presentation. For young patients with MCL, the standard of care (Soc) is a rituximab-based chemotherapy regimen such as R-CHOP/DHAP, followed by an autologous stem cell transplant (ASCT). BTK inhibitors such as AbbVie's/Janssen's Imbruvica (ibrutinib) are SOC for relapsed/refractory (R/R) MCL patients, and previous data from the Phase III SHINE study in older MCL patients showed that the addition of Imbruvica to a rituximab-based chemotherapy regimen in the first line can confer a progression-free survival (PFS) advantage.
At the 2022 annual American Society of Hematology 2022 (ASH 2022) conference, on December 10-13, new data from the multi-arm, Phase III TRIANGLE study of Imbruvica was presented by Dr Martin Dreyling, Head of the lymphoma program in Medical Clinic III, Groβhadern Clinic, Ludwig-Maximilians-Universität, Munich, demonstrating strong potential for Imbruvica in the first line.
Patients younger than 66 years of age (n=870) were randomised to receive one of three regimens; R-CHOP/DHAP followed by ASCT (arm A, n=288), R-CHOP/DHAP + Imbruvica followed by ASCT (arm B, n=292), or R-CHOP/DHAP + Imbruvica without proceeding to ASCT (arm C, n=290). Both arms B and C included a 2-year Imbruvica maintenance regimen. The primary endpoint was failure-free survival (FFS). At a median follow-up of 31 months, arm C resulted in a 3-year FFS of  88% vs arm A's 72% (hazard ratio [HR]: 0.52). A comparison of arm B to arm C is still inconclusive. The median overall survival (OS) has not been reached for any of the arms yet, but the curves favor the two Imbruvica arms. The addition of Imbruvica to the standard rituximab regimen did not lead to an increase in Grade 5 events, and Grade 3 and higher events increased only slightly. Therapy-related deaths were higher in the ASCT-including arms and there were zero deaths in arm C.
On the basis of FFS, and while the OS data matures, this data establishes Imbruvica as a compelling addition to the first-line standard of care, certainly beneficial on top of R-CHOP/DHAP, but also with the potential to replace the need for ASCT. Such a change will however require an OS readout to be established.
Since this trial is the result of an academic collaboration, facilitated by the European Mantle Cell Lymphoma Network, it is uncertain whether it can form the basis of a regulatory submission for a label expansion of Imbruvica into the first line. The main remaining question is whether the addition of Imbruvica upfront is enough to confer an OS advantage over it being used in the second line following relapse after transplant. This question is extremely important given the added cost of two years of Imbruvica, at an annual cost of therapy surpassing $100,000 in the US.
GlobalData estimates that future Imbruvica use in the first line could partly erode a share of up to 1,100 patents in the US and up to 1,500 patients in the 5EU treated with R-CHOP. GlobalData is the parent company of Pharmaceutical Technology.