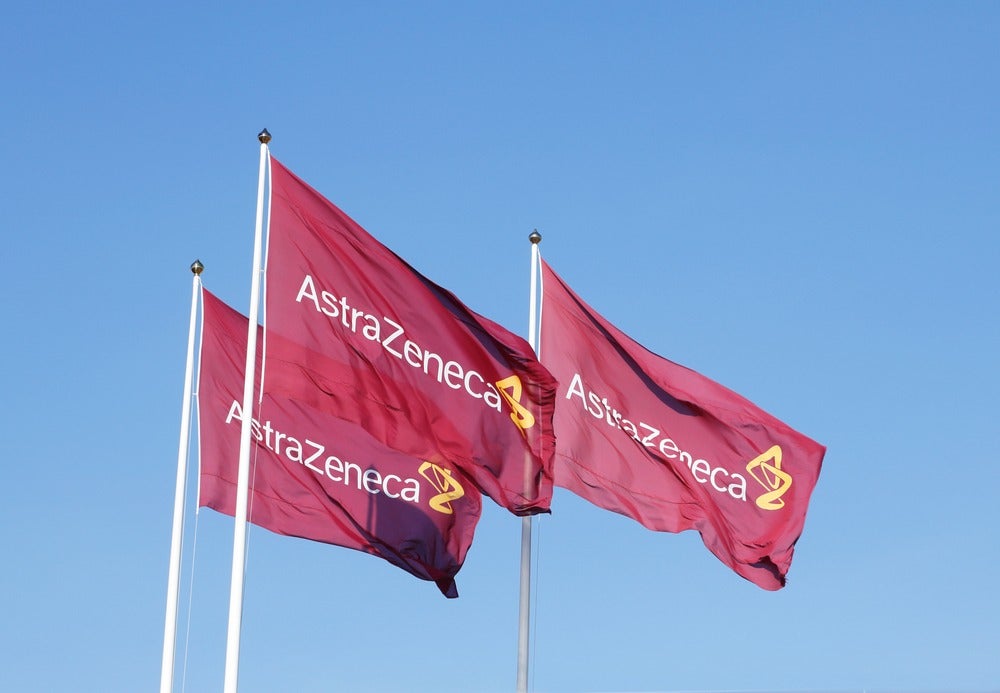 AstraZeneca has pursued a deal to bolster its position in the oncology market through shared development and commercialisation of Daiichi Sankyo's leading investigational cancer drug, trastuzumab deruxtecan (DS-8201).
Trastuzumab deruxtecan is a novel human epidermal growth factor receptor 2 (HER2)-targeting antibody-drug conjugate (ADC) that shows great promise in development for the treatment of multiple HER2-expressing cancers, such as breast, colorectal, gastric and non-small cell lung cancer, as well as patients with clinically low HER2 expression (HER2-low).
AstraZeneca Daiichi Sankyo deal
Coming in at $6.9 billion, the deal is carefully structured to minimise risk with initial funding of $3.5 billion within the first 12 months, of which $1.35 billion will be paid upfront.
The deal, therefore, will only be fulfilled following contingent payments of up to $5.55 billion for successful achievement of sales-related goals and regulatory milestones.
The agreement will see the two companies sharing global profits for the anticipated blockbuster in all countries excluding Japan, where Daiichi Sankyo will retain exclusive rights.
AstraZeneca expects significant contributions from trastuzumab deruxtecan in 2023, and Daiichi Sankyo expects the ADC to contribute to the bulk of its target annual sales of over $4.5 billion from its oncology treatment portfolio by 2025.
Trastuzumab deruxtecan combines the humanized HER2-specific monoclonal antibody, trastuzumab, with the novel topoisomerase I inhibitor, deruxtecan (exatecan derivative), through a tetrapeptide-based linker in order to deliver the cytotoxic chemotherapy to target cancer cells while reducing damage to healthy cells.
HER2 is a tyrosine kinase receptor and growth-promoting protein overexpressed in 20–30% of invasive breast cancers.
It has been the primary target in approved therapies such as Roche's monoclonal antibodies, Herceptin (trastuzumab), Perjeta (pertuzumab) and Kadcyla (ado-trastuzumab emtansine, T-DM1), and Novartis' tyrosine kinase inhibitor Tykerb (lapatinib).
Despite this saturation in the market, there are several unmet needs remaining, including those relating to severe side effects, treatment failure and drug resistance.
Trastuzumab deruxtecan
Trastuzumab deruxtecan is in late-stage development, currently undergoing the pivotal Phase III DESTINY-Breast02 and DESTINY-Breast03 trials for the third- and second-line treatment of HER2-positive metastatic breast cancer, respectively.
DESTINY-Breast03 is a head-to-head trial with Kadcyla, which is also a HER2-targeting ADC. This trial could prove to be a potential game-changer for AstraZeneca and Daiichi Sankyo, with the potential to alter the treatment paradigm and emerge as a standard of care treatment.
Data from the pivotal Phase II DESTINY-Breast01 study is yet to be presented, but recent results of Phase I trials in the third-line setting have been encouraging, indicating a good response in patients whose disease progressed after treatment with Kadcyla, with an overall response rate (ORR) of 59.5% and mean duration of response (DOR) of 20.7 months. Furthermore, antitumor activity was also seen in patients with HER2-low expressing breast cancer, positioning trastuzumab deruxtecan as the first prospective HER2-targeted treatment in this population.
Following Phase I trials, trastuzumab deruxtecan was granted US Food and Drug Administration (FDA) Breakthrough Therapy designation for the treatment of patients with HER2-positive, locally advanced or metastatic breast cancer who have been treated with Herceptin and Perjeta and have disease progression after Kadcyla.
It was also granted FDA Fast Track designation for the treatment of patients with HER2-positive unresectable and/or metastatic breast cancer with disease progression following the HER2-targeted therapies.
GlobalData expects that trastuzumab deruxtecan will enter a competitive HER2-positive breast cancer market, growing to $10 billion by 2025 in the eight major markets (8MM: US, France, Germany, Italy, Spain, UK, Japan, and China).
While Roche has previously pioneered in this market, its patent expiry of Herceptin in the five major European markets (5EU: France, Germany, Italy, Spain, and the UK) and Japan in 2014, and in the US in 2019, has allowed the entry of biosimilar trastuzumab into the HER2-positive breast cancer market, negatively impacting the overall market as Herceptin sales are eroded by biosimilar competition.
Daiichi Sankyo now expects to file its FDA application for trastuzumab deruxtecan in breast cancer treatment starting from this year, posing direct competition to Kadcyla and positioning itself as a downstream threat to Roche's HER2-targeting trio.