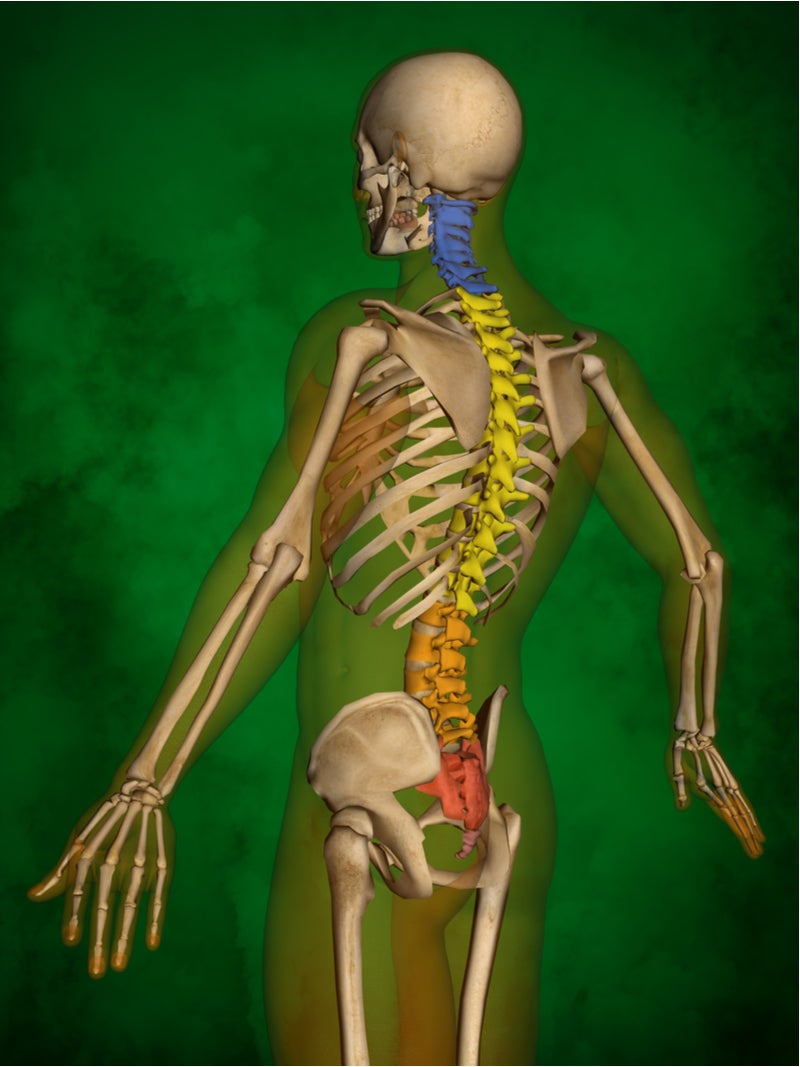 Trial results for Kyowa Hakko Kirin's 16-week Phase III study testing the safety and efficacy of brodalumab, an interleukin 17 receptor A (IL-17RA) monoclonal antibody, in patients with axial spondyloarthritis (axSpA) were presented at the 2019 European League Against Rheumatism's (EULAR) Congress of Rheumatology in Madrid, Spain.
Axial spondyloarthritis treatment
The results were positive, with 48% of participants being subcutaneously administered the 210mg dose of brodalumab every two weeks achieving an Assessment in SpondyloArthritis international Society 40% (ASAS40) response by Week 16, compared to a placebo ASAS40 response rate of 24.1%.
Of the 80 participants enrolled in the brodalumab arm, 17 were diagnosed with non-radiographic axial spondyloarthritis (nr-axSpA), and 36% of nr-axSpA achieved ASAS40.
Prior to this trial being conducted across Japan, South Korea, and Taiwan, a Phase II study conducted by Amgen in 2015 in the US was cancelled due to fears of drug-induced suicidal ideation in participants.
However, the latest results demonstrate a reassuring safety profile for brodalumab, with a comparable number of treatment-emergent adverse events (TEAEs), including serious adverse events (SAEs), between the brodalumab and placebo arms.
The most commonly reported adverse event in both arms was nasopharyngitis. Alongside a promising safety profile, brodalumab fulfilled the following secondary endpoints by Week 16:
• 70% of brodalumab participants achieved ASAS20 by Week 16, compared to 48% in the placebo group.
• Participants in the brodalumab arm experienced a 1.2-point decrease in the Ankylosing Spondylitis Disease Activity Score with C-reactive Protein (ASDAS-CRP), whereas the placebo group achieved a decrease of only 0.7 points.
High response rates in the placebo arm were attributed to the nr-axSpA population experiencing a greater placebo effect compared to ankylosing spondylitis (AS) patients in the placebo arm.
Key opinion leaders (KOLs) interviewed by GlobalData regarding the effect of brodalumab on the axSpA market believe it may be more effective than Novartis' Cosentyx (secukinumab), which has been approved for AS, and AbbVie's upadacitinib, which is expected to launch for AS and gain approval for nr-axSpA shortly after, due to inhibiting the physiological activity of IL-17A, IL-17F, and IL-17C.
However, some KOLs expressed worry over brodalumab's potential to reduce patients' ability to combat infection and the likely possibility that Lilly's Taltz (ixekizumab) will be approved for nr-axSpA patients ahead of brodalumab. Globaldata expects brodalumab to launch in Japan for axSpA in 2020.
Forthcoming Report
GlobalData (2019). Axial Spondyloarthritis – Market Analysis and Forecasts to 2028, to be published