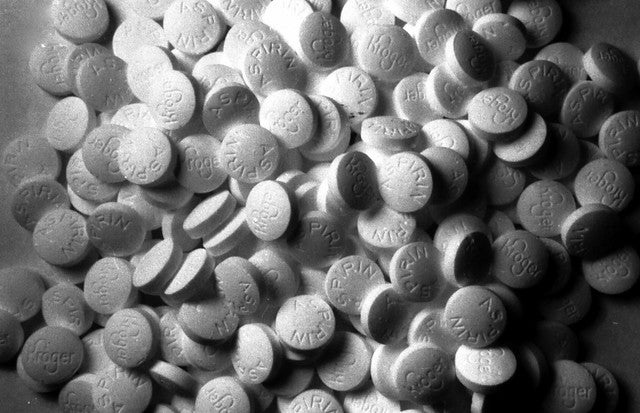 AstraZeneca and its partner, Merck & Co., have strengthened their position in ovarian cancer for their poly adenosine diphosphate (ADP) ribose polymerase (PARP) inhibitor. In aPhase III PAOLA-1, the therapy, titled Lynparza, met its primary endpoint in first-line maintenance treatment.
A competitive market
The race for getting the larger market share in the front-line treatment of ovarian cancer has intensified with this development. Merely weeks before AstraZeneca's public release, GSK announced the success of its Phase III PRIMA trial for its PARP inhibitor Zejula. The distinct differences in design of both clinical trials make it challenging to speculate on the outcome. Nonetheless, a battle for the ovarian cancer front line between the two companies is going to reshape the treatment paradigm.
Current treatments
Lynparza was the first-in-class PARP inhibitor to gain market approval for the treatment of recurrent ovarian cancer patients with deleterious BRCA1/2 mutations, a well-established biomarker for PARP inhibitors. BRCA1/2 is a type of homologous recombination deficiency (HRD), which confers greater responsiveness to PARP inhibitors.
The Phase III SOLO-1 trial results enabled the approval of the drug in December 2018 as a first-line maintenance monotherapy option for BRCA+ patients. AstraZeneca is now looking to leverage successful PAOLA-1 trial results to expand Lynparza's use to non-BRCA patients. In the PAOLA-1 trial, Lynparza was evaluated in combination with Roche's anti-angiogenic drug, Avastin. In combination with chemotherapy, Avastin forms the backbone of standard of care (SOC) in ovarian cancer. As such, adding Lynparza to the SOC can produce a clinically synergistic effect and help AstraZeneca target patients regardless of their BRCA1/2 status.
GSK's Zejula was compared to placebo in the Phase III PRIMA trial, which, being a single agent study, is more similar to Lynparza's SOLO-1 trial. Another distinct difference between the PRIMA and PAOLA-1 trials is the way GSK stratified patients by overall HRD status. GSK expanded the PRIMA study to all comers, following success in the HRD group. 
The future of treatment
The implications of the PAOLA-1 and PRIMA trials will become clearer after the subgroup-specific analyses are revealed.
AstraZeneca is expected to monetise the BRCA1/2 positive subgroup, regardless of the outcome from PRIMA trial. However, BRCA1/2 patients represent less than a quarter of ovarian cancer patients. By comparison, all HRDs – including additional gene mutations – make up more than half of the patient population. Therefore, GSK is closing in on a larger share of the first-line treatment market by targeting HRD-positive ovarian cancer patients.
The Lynparza and Avastin combination is a direct competition for Zejula; however, the added toxicity of Avastin and its high cost is going to be a barrier for AstraZeneca's combination. The battle between AstraZeneca and GSK for top spot in the first-line treatment paradigm will be fierce. Regardless of the outcome, a more individualised treatment paradigm is anticipated to emerge, benefiting ovarian cancer patients with many types of HRD mutations in the long term.