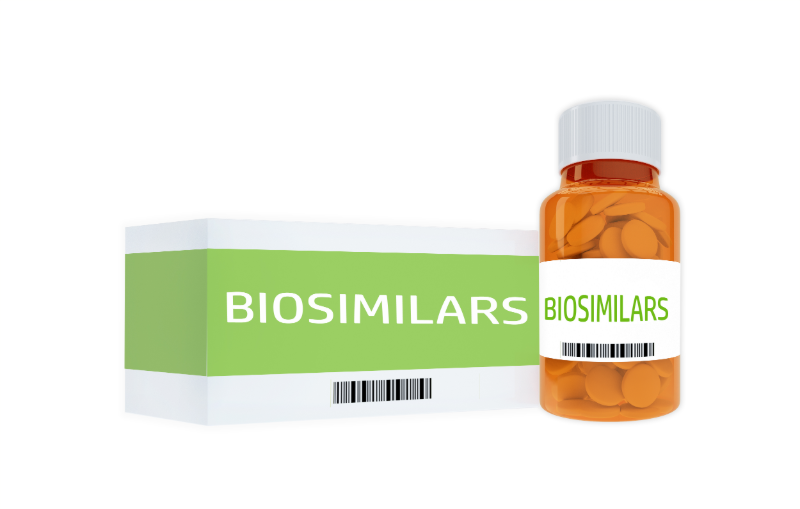 During the BIO Conference 2020, in the talk titled "How can the US cultivate a strong and competitive biosimilar drugs market?", expert panellists from regulatory authorities, patient advocacy groups, and the pharma industry discussed the best way to help invigorate the US biosimilar drugs market: the education of both patients and payers about what biosimilars are and the many benefits that surround them.
The US biosimilar drugs market has failed to deliver on the promise of making biologics more affordable and widespread, with patients still having a lack of access to biosimilar drugs and seeing little savings. This has led some to argue that the biosimilar market will not drive a decrease in the prices of biologic therapies, and that "the experiment with biosimilar drugs has failed," as Alex Brill, Resident Fellow, American Enterprise Institute, stated. All the panellists believe that the lack of education surrounding this market for both the payers and patients is driving the disparity between the high potential of biosimilar drugs and their current lacklustre reality. This lack of education means patients are unaware of the cost savings available to them by choosing biosimilar drugs available within their healthcare plans and do not have the confidence to pursue these drugs over well-known brands. Meanwhile, large payers such as insurance companies are put off by the lack of clarity surrounding biosimilar drugs with language such as "interchangeable" and "bioequivalent," which are poorly defined, making it unclear if they can replace the reference biologics with the biosimilar drugs. The lack of education and understanding of biosimilar drugs are driving payers and patients away from them, preventing their uptake in meaningful numbers, which significantly hinders the growth of the market (GlobalData, (2020), Thematic Analysis: Biosimilars in Immunology, GDHCHT048).
The importance of biosimilars and the benefits they can offer to consumers are clear and understood by the FDA, which recently promoted the Office of Therapeutic Biologics and Biosimilars (OTBB) division of the FDA from a group to an entire office, according to Eva Temkin, JD Acting Associate Director for Policy, OTBB. To help combat this lack of clarity, Temkin outlined the FDA's plan to support education on biosimilar drugs by implementing the Biosimilar Action Plan (BAP), building on the FDA's previous Biosimilar Education and Outreach Campaign. The BAP has multiple key goals to help revitalise the biosimilar market, including streamlining regulatory processes and engaging more with industry to promote biosimilars. One of the major focuses of BAP is developing effective communications to improve the understanding of biosimilars among patients, clinicians and payers. This has resulted in the release of reports such as the "Considerations in Demonstrating Interchangeability With a Reference Product" that have helped give clarity to manufacturers and simple documents like "What is a Biosimilar?" that gives clear and concise information for both patients and payers. The BAP has also utilised novel ways of interacting with patients and payers, such as in April 2018 when the FDA conducted a Reddit AMA (Ask Me Anything) forum to address clinician knowledge gaps and promote patient interaction with the FDA's biosimilar resources, including the newly developed biosimilars web page.
Biosimilar drugs have often been touted as the key to delivering cheaper and more widespread biologic therapies. They can be developed faster and cheaper, as they are based upon a reference biologic that has already been approved. So far, a low number of biosimilar drugs have reached the market; however, there is still cause for hope, considering that the US biosimilar market has increased significantly from only one biosimilar drugs being approved in 2015. There has been an 87% average increase every year in the number of approved biosimilar drugs between the years 2015 to 2019, according to GlobalData's Pharma Intelligence Center Drug database, almost a doubling of approvals year-on-year with 10 biosimilar drugs approved in 2019 (Figure 1). Industry leader Amgen is also increasingly optimistic for the biosimilars market, with Chad Pettit, Executive Director of Global Value, Access and Policy, Biosimilars, Amgen, stating during the Bio talk that the company is planning to invest $2B for 10 new biosimilars to be added to their pipeline. However, there are still significant hurdles that must be overcome for biosimilar drugs to establish a stable market, as noted by Ed Silverman, Senior Writer, Pharmalot: "Last year, only two out of the top 17 US Healthcare providers preferred or referred biosimilar drugs over their biologic originators in their healthcare plans to their customers."
Figure 1: Biosimilar First-year Approvals in the US (2015–2019)
Credit: GlobalData, Drugs Database (Accessed: 9 July 2020)
Government and economic incentives have been unable to significantly drive the desired and expected uptake of biosimilar drugs, with Amgen's Pettit stating that these incentives "won't move the needle [towards more biosimilar uptake]" and may even hinder the market by reducing competition. The education of all sectors of this market appears to be a key factor that will drive increased uptake and provide the much-needed savings for patients during these turbulent economic times, while at the same time strengthening the biosimilar market, making it a more attractive prospect for pharmaceutical companies.
You can view more information on biosimilar drugs on GlobalData's Pharma Intelligence Center drug Database where the most up-to-date information on biosimilar drugs, trials, and news can be found.