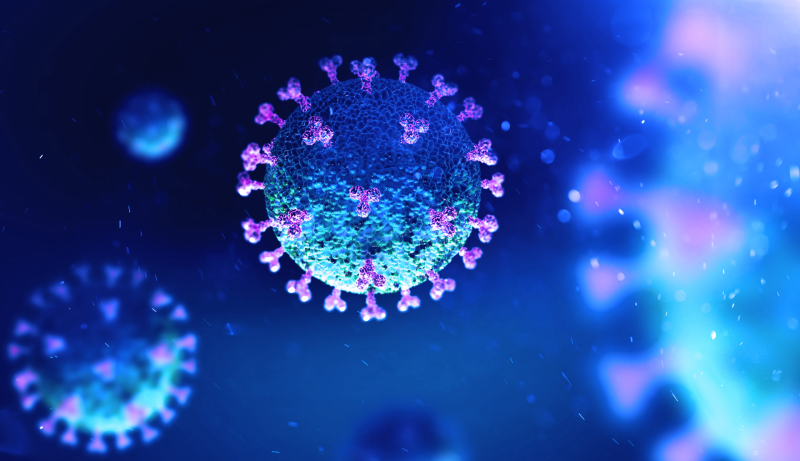 Due to the current pandemic, there is a global need for company and institutional sponsors to find a suitable vaccine or therapeutic for Covid-19. To ensure that Covid-19 trials are treated as a priority, most international research authorities are adopting a fast track process or accelerated approval for Covid-19-related trials. With the number of Covid-19 trials steadily increasing, most are including biomarkers to help speed up the trials and reduce the cost of drug development. Even with standard trials, biomarkers can help reduce trial times, verify a drug's mechanism of action, guide subject and dose selection, and minimise patient safety risks.
According to GlobalData's Biomarkers database, the top two biomarkers being utilised for Covid-19 trials are diagnostic markers (Figure 1). The first is Severe Acute Respiratory Syndrome Coronavirus 2 (SARS-CoV-2), which is currently being used in 30.6% of Covid-19 trials, and the second is Coronavirus Nucleic Acid, which is being included in 7.3% of trials. SARS-CoV-2 is a positive-sense, single-stranded ribonucleic acid (RNA) virus that was initially used to help the early detection of Covid-19 using polymerase chain reaction (PCR) testing both by identifying sources of the infection and helping to monitor disease progression. Diagnostic biomarkers can also be used in molecular tests that adopt non-PCR methods, such as isothermal nucleic acid amplification, loop-mediated isothermal amplification (LAMP), and nucleic acid sequence-based amplification, which have helped detect Covid-19. Other biomarkers used in Covid-19 trials included C-reactive protein, lymphocytes, and SARS-CoV-2 RNA. Biomarkers can accurately identify severe cases of Covid-19 early. A study analyzing 28 samples (eight severe cases, 20 mild cases) of Covid-19 from the Zunyi District, China, found that serum urea, creatinine (CREA), and cystatin C (CysC) concentrations in severe Covid-19 patients were significantly higher than those in mild Covid-19 patient cases, suggesting that these serum biomarkers can play a key role in the early diagnosis of severe Covid-19. There are currently 20 Covid-19 clinical trials listed on the GlobalData Clinical Trials Database that have reported results, and all but two of these trials used biomarkers. Over half of these trials used SAR-CoV-2, and five used Coronavirus Nucleic Acid. Out of these 20 trials, six achieved their endpoints; all six used biomarkers.
Biomarkers can also play a role in understanding how existing drugs can be used to treat Covid-19. The FDA has recently approved a Phase III trial sponsored by Roche that is investigating Actemra (tocilizumab) in Covid-19 patients who have been hospitalised with pneumonia. The drug acts as an interleukin (IL)-6 inhibitor, which interrupts the inflammation response and thus inhibits cytokine release syndrome. Research has shown that IL-6, which can act as a biomarker for increased immune response and inflammation, is more apparent in patients suffering from pneumonia. As the number of Covid-19 trials continues to increase, GlobalData expects that many of these trials will use of biomarkers to help trial progression.