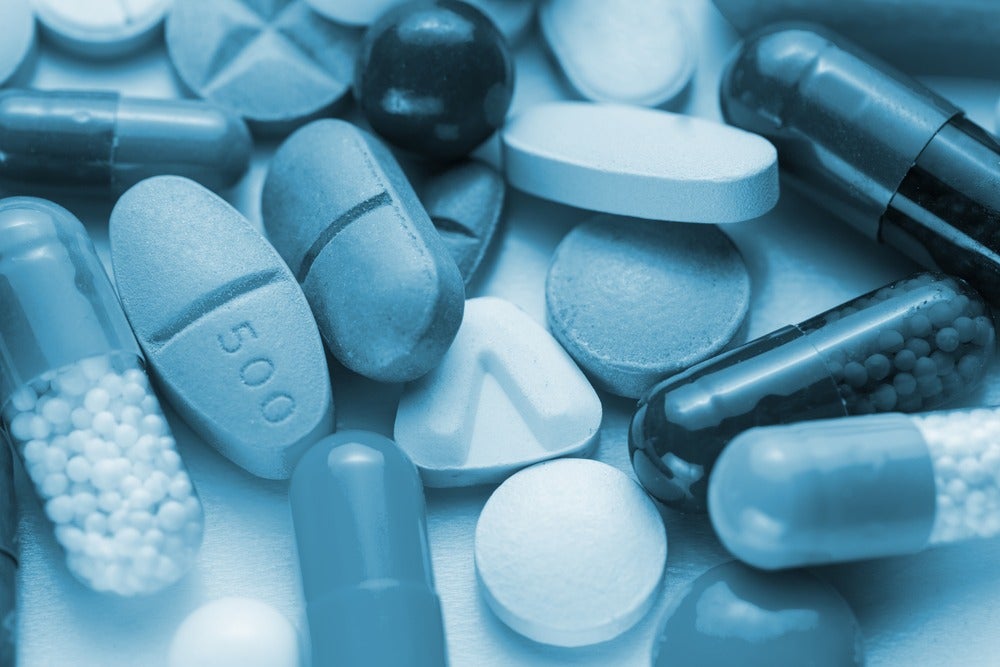 A new US Department of Health and Human Services (HHS) proposal to curb drug company rebates (or price concessions) is expected to increase biosimilar competitiveness and positively impact low-cost and generic alternatives in the hepatitis C (HCV) and diabetes spaces.
The latter are currently given lower formulary priority compared to high-cost branded alternatives in insurance plans under Medicare Part D, a US federal government programme administered through private insurance companies.
A medication formulary is a list of prescription medications that are preferred by a health plan.
Rebate exclusion on prescription drugs
The HHS proposed a regulation on 31 January to exclude rebates on prescription drugs -paid by manufacturers to pharmacy benefit managers (PBMs), Part D plans and Medicaid managed care organizations – from safe harbour protection under the anti-kickback statute.
The proposal, in turn, would lower the incentive to prioritise high-cost drugs on a formulary. Safe harbour regulations cover payments and business practices that potentially implicate the anti-kickback statute, but are not treated as offences under the law. The HHS announcement was followed by the proposal publication on 6 February, which will remain open for comment until 8 April.
A PBM is an organisation that provides services, educational programmes and patient services.
While one analyst report viewed the implementation of the proposed rule in its current form as unlikely, experts predicted this rule, if finalised, to increase uptake of low-cost alternatives in diabetes, HCV and respiratory spaces where there is a higher prevalence of high-cost drugs. The proposal will encourage patient co-insurance calculations to rely on a drug's net price—the cost after deducting discounts and rebates—instead of a drug's list price, and likely place currently deprioritized drugs in a competitive field.
Patient premiums may rise in response to these changes, but experts did not anticipate them to be substantial since they would be spread across beneficiaries, and those with higher healthcare costs can benefit the most.
The aforementioned analyst report expected the industry to accept some sort of proposal along the lines of the one described above, from a Republican administration.
Companies like AbbVie, Johnson & Johnson, Sanofi and Amgen could be negatively impacted, since some like AbbVie have used rebates to retain preferred formulary positions, the report said.
A spokesperson from Pfizer, which manufactures Ixifi (infliximab-qbtx), a biosimilar of Johnson & Johnson's Remicade (infliximab), confirmed the company is participating in the proposal comments process but did not elaborate further. AbbVie, Johnson & Johnson, Sanofi and Amgen did not respond to requests for comment.
Proposal impact more obvious in some areas
Interviewed experts expected the latest HHS proposal to have a significant impact on market dynamics in Medicare Part D, where rebates currently play a major role.
In particular, biosimilars could be especially positively affected, said Gabriela Dieguez, consulting actuary at Milliman , New York, US and Richard Trembowicz, associate principal aT ECG Management Consultants , Boston, US.
Currently, even if a biosimilar has a lower list price, its lack of rebates, unlike those commonly seen with high-list-price originator drugs, can mean the biosimilar is ultimately costlier to the plan than the originator biologic, said Dieguez.
Now, if a drug falls under the catastrophic phase of a Part D plan – which gets activated after a patient pays $5,100 per year – whereas the insurance plan pays 15%, Medicare pays 80% and members pay 5% through out-of-pocket co-insurance, said Gabriela.
The plans' 15% contribution may be lower with biosimilars than originator biologics, but rebates offered by originator companies may make the choice of originator biologic less costly to the plan, said Gabriela. But when there are no rebates that favour originator products, the preferred option will come down to net prices, which could ultimately favour the biosimilar, said Dieguez, Trembowicz and Andrew Cournoyer, vice-president and director of Payer Access Solutions, Precision For Value , New York, US.
However, an obstacle to automatic biosimilar uptake under the proposal may be that as opposed to generics, pharmacists cannot automatically switch out an originator for a biosimilar, unless interchangeability has been established by the biosimilar maker, said Kyle Faget, special counsel at Foley & Lardner, Boston, Massachusetts, US.
She gave the example of Pfizer's Ixifi, which cannot be substituted for Remicade by a pharmacist even if it is cheaper. Remicade is approved to treat a number of indications including rheumatoid arthritis (RA), psoriatic arthritis, Crohn's disease, ulcerative colitis, plaque psoriasis and ankylosing spondylitis.
This news service reported 23 August 2018 that rebates offered by originator companies slow the uptake of biosimilars and implications of an ongoing legal dispute between Johnson & Johnson and Pfizer regarding such manufacturer rebates.
There is still prevalent brand utilisation in the non-specialty space, for example in diabetes and respiratory disorders like asthma or chronic obstructive pulmonary disease (COPD), where this rule could have an impact, Cournoyer said.
Dieguez agreed that in the diabetes space, originator products have had a pricing advantage over generics and under the HHS proposal the latter can now become more competitive.
Dieguez also pointed to HCV as one which is likely to see an impact, because even though there are no biosimilars, there are very low-cost HCV therapies that Part D plans currently do not favour, due to the current system economics. Most plans only cover expensive drugs like Gilead Sciences' Harvoni (ledipasvir, sofosbuvir), but only one national plan currently covers AbbVie's Mavyret (glecaprevir and pibrentasvir), which is a fraction of the price, she said.
Plans already use generic versions of antidepressants, and there are very few rebates there, so that class of drugs may not see any major HHS rule impact, said Cournoyer, adding that drugs on preferred formulary tiers tend to be steeply contracted and discounted.
Impact on patient costs still nebulous
The changes will most likely go into effect on 1 January 2021, said Trembowicz, Cournoyer and Dieguez. Time will be required to model the assumptions for Part D plans, and account for any potential litigation from pharma companies, said Cournoyer.
A large percentage of Medicare plans already use generics, and only approximately 10% use branded drugs, said Cournoyer. However, if a drug was not originally associated with steep rebates, the point-of-sale price will not be reduced, so it is not clear how much this proposal will move the needle for affordability for all patients, he added.
As per the proposal, negotiated discounts like rebates will be reflected in cost-sharing methods like co-insurance and passed on directly to patients such that it reflects in what they pay at the pharmacy counter. There are competitive rebates applied by PBMs and manufacturers in speciality indications like RA or multiple sclerosis, where there could be a reduction in out-of-pocket costs, said Cournoyer.
Some players like CVS already have employer-funded plans where drug discounts are passed to the beneficiary at point-of-sale since they take into account the net prices while calculating co-insurance, said Trembowicz. The PBMs that are already passing any discounts or rebates to the consumer at point-of-sale may find it easier to transition to the new proposal, said Dieguez.
The proposed changes could mean higher patient premiums since PBMs and plans will not be able to retain any profits from rebates, experts said. But the increases are not expected to be very steep, and those with more expensive drugs will likely have more savings, said Cournoyer. While premiums are expected to rise, they are spread across members so the ultimate effect may be minimal, though the high plan utilisers will see a bigger benefit than a healthy beneficiary, said Trembowicz and Dieguez.
The proposed rule has, however, not removed safe harbour protections for value-based contracts (VBCs) and it remains to be seen if that will persist, said Cournoyer. VBCs that take into account drug performance have been used in the cardiovascular space and for CAR-T therapy in oncology, he added. VBC deals see payers only pay when drugs meet agreed outcome.
by Manasi Vaidya in New York
Manasi Vaidya is a Senior Reporter for Pharmaceutical Technology parent company GlobalData's investigative journalism team. A version of this article originally appeared on the insights module of GlobalData's Pharmaceutical Intelligence Center. To access more articles like this, visit GlobalData.