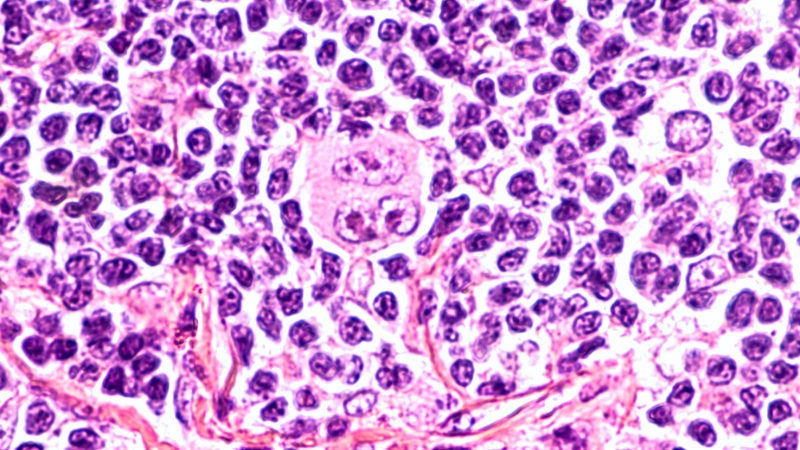 by Ayisha Sharma in London.
Bristol-Myers Squibb's (NYSE:BMY) outpatient administration for CAR-T therapy lisocabtagene maraleucel's (liso-cel) for relapsed and refractory non-Hodgkin lymphoma (NHL) carries price advantages that should encourage uptake following a likely approval, experts said.
Existing treatments like Novartis' (SIX:NOVN) Kymriah (tisagenlecleucel) or Gilead Sciences' (NASDAQ:GILD) Yescarta (axicabtagene ciloleucel) have a familiarity advantage, but a lower overall cost of outpatient treatment along with logistical advantages would attract many centres to liso-cel, experts said. One expert expressed caution given the need for post-treatment hospitalisation observed in the Phase I TRANSCEND (NCT02631044) trial, but other experts did not find any major safety concerns. Also, since hospitalisations occurring beyond a 72-hour window allow for a separate billing code under Medicare, cost savings would remain with liso-cel's outpatient use, other experts noted.
Given that TRANSCEND efficacy results were clinically meaningful and roughly comparable to Yescarta and Kymriah, liso-cel appears on track to receive FDA approval despite decision delays, experts said. The FDA extended the PDUFA date of liso-cel by three months to November, according to a 6 May BMS press release. The delay could be related to manufacturing issues, since manufacturing liso-cel is a complex process, one expert noted.
Liso-cel is expected to attain peak sales of USD 1.3bn in 2026, according to GlobalData consensus. BMS has a market cap of USD 133.84bn.
Outpatient administration has clear fiscal benefits
CAR-T treatment centres have existing paradigms in place for Yescarta or Kymriah which they may prefer over a new therapy like liso-cel, said Dr Brian Hill, director, Lymphoid Malignancies Program, Department of Hematology and Medical Oncology, Cleveland Clinic, Ohio. Kymriah and Yescarta, both inpatient infusion therapies for NHL, were approved in August 2017 and October 2017, respectively. But the fact that liso-cel can be administered via the same route in an outpatient setting is attractive enough to encourage uptake, said Dr Fredrick Hagemeister, professor of medicine, Department of Lymphoma-Myeloma, MD Anderson Cancer Centre, Houston, Texas.
The potential for outpatient treatment would be attractive to patients who live in the same city as the administration centre, said Hagemeister. The financial benefits of moving to outpatient care could be significant and Medicare Q-code billing provides especially big advantages for centres that predominantly use Yescarta, which must be administered as an inpatient therapy, said Dr David Miklos, associate professor of medicine, Stanford University Medical Center, California. Q-code billing is generally less expensive in the outpatient context than in the inpatient one, so the overall cost claim with liso-cel would be lower, explained Randy Vogenberg, PhD, collaboration leader, National Institute of Collaborative Healthcare, Greenville, South Carolina. As CAR-T therapies are already very expensive, any reduction in billing would be preferred by third-party payers, he added. The cost of both Yescarta and Kymriah for diffuse large B-cell lymphoma (DLBCL) is USD 373k per treatment regimen.
It is possible that many centres will move Medicare patients to liso-cel in the outpatient setting, Miklos added. But in order to take advantage of these reimbursement benefits, there must be robust confidence in the treatment's safety, Hill stated. While 72% of 25 outpatients in TRANSCEND required hospitalisation after treatment with liso-cel due to adverse events (AEs), an analysis of outpatients in TRANSCEND and two other liso-cel NHL studies— TRANSCEND-OUTREACH (NCT03744676) and TRANSCEND-PILOT (NCT03483103)— showed hospitalisation was required in only 54% of 53 patients (Bachier, C et al. EHA Library, June 2020, 293701; EP1212).
From a reimbursement perspective, so long as patients do not need to be hospitalised within 72 hours of liso-cel administration, the CAR-T recovery cost promises to be superior and Q-code billing will be honoured, Miklos said. If the admission occurs after 72 hours—which is outside the CMS' readmission window— it counts as a different claim altogether, said Vogenberg. The median time to hospitalisation across the three trials was 5.5 days, as per the poster.
However, if hospital admission due to AEs within 5–7 days becomes an emerging real-world pattern, this could discourage both insurance providers and physicians from using a treatment, Vogenberg said. Liso-cel use could, therefore, be discouraged, he added.
Safety profile generally acceptable
There were four Grade 5 treatment-emergent adverse events (TEAEs) related to liso-cel reported in TRANSCEND from diffuse alveolar damage, pulmonary haemorrhage, multiple organ dysfunction syndrome or cardiomyopathy, according to a 7 December BMS release. The release does not specify the timeframe. In comparison, for Kymriah, five deaths occurred within 30 days of treatment infusion, according to its FDA label.
Direct CAR-T comparisons are difficult to make as there has not yet been a single study comparing all three treatments, said Miklos and Hill. But although liso-cel's safety has been followed for a short time, it seems easier to administer than Yescarta, Hagemeister said. Liso-cel's safety profile is not particularly concerning for CAR-T therapy, Hill added. Still, there may be logistical issues such as how to manage toxicities that occur after clinic hours or on weekends, Hill said.
In the TRANSCEND trial, Grade 3 or higher cytokine release syndrome (CRS) and neurologic events (NEs) occurred in 2% and 10% of patients respectively. The ZUMA-1 Yescarta trial showed Grade 3 or higher CRS and NE at 13% and 31% respectively, but in a real-world analysis, earlier steroid use decreased the percentage of patients with high-grade CRS and NE to 2% and 17%, respectively, according to the 7 December BMS press release.
There is a major opportunity for market uptake in relapsed/refractory follicular lymphoma (FL), which does not currently have any approved CAR-T therapies, Hill noted. Unlike the registrational ZUMA-1 and JULIET trials for Yescarta and Kymriah, the TRANSCEND trial enrolled patients with Grade 3B FL in addition to those with DLBCL, according to ClinicalTrials.gov. While FL is usually a more indolent form of lymphoma, around 10–20% of patients experience short remissions and poor outcomes with chemotherapy, and are in need of more intensive therapy, Hill explained.
Liso-cel efficacy supports FDA approval prospects
Liso-cel's efficacy is clinically meaningful and approval for the treatment would be unsurprising, said Hill. In the 269-patient, open-label, Phase I TRANSCEND liso-cel attained a 73% overall response rate (ORR) which included a 53% complete response (CR), according to the aforementioned BMS release. Liso-cel efficacy seems comparable to results seen with Yescarta in the ZUMA-1 trial and better than those seen with Kymriah in the JULIET trial, said Dr Irappa Madabhavi, physician, Kerudi Cancer Hospital and Research Centre, Bagalkot, India. In ZUMA-1, among 41 patients Yescarta showed a 73% ORR with a 51% CR, according to a 7 December 2019 Kite release, and Kymriah's ORR and CR at 24 months in the JULIET trial was 52% and 38%, as per a 9 December 2019 Novartis release.
Despite the setback of a 3-month extension to the liso-cell PDUFA date, this treatment might be approved on data seen so far, said Hagemeister and Miklos, in agreement with an analyst report.
Liso-cel manufacturing problems may be a possible explanation for the delayed PDUFA date, Miklos said. The liso-cel CAR-T comprises two products manufactured from CD4 and CD8 cells which must be made from separate cultures, and thus takes twice the effort compared to Yescarta and Kymriah, he explained. The defined composition of purified CD8 and CD4 T cells is designed to enhance the expansion and persistence of the therapy, a BMS spokesperson said, adding it is typical for the FDA to request additional information from a sponsor during the review process.
Manasi Vaidya is a Senior Reporter for Clinical Trials Arena parent company GlobalData's investigative journalism team. A version of this article originally appeared on the Insights module of GlobalData's Pharmaceutical Intelligence Center. To access more articles like this, visit GlobalData.