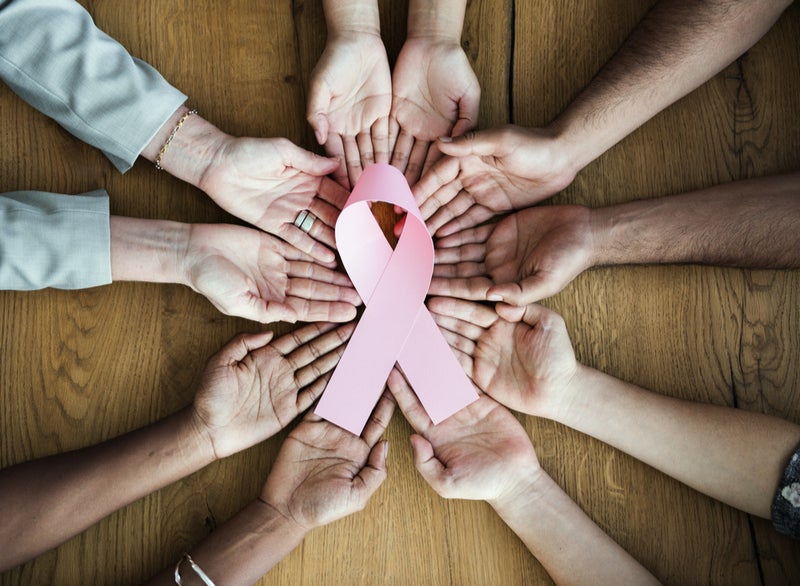 With Breast Cancer Awareness Month now behind us for another year, we thought we should look back at how far we've come.
———————————-
Breast Cancer Awareness Month is a worldwide annual campaign that highlights the importance of breast cancer education and research.
Although a "magic bullet" for cancer is not on the horizon, it is important to recognize the substantial progress that has been made in the last 30 years through education, scientific innovation and research.
Breast cancer is a great example that epitomises this progress.
Thirty years ago, hormone therapy, chemotherapy, and radiotherapy were the only treatment options for breast cancer; furthermore, it was considered to be a single homogeneous disease. Since then, we have sub-classified breast cancer into three main subtypes—hormone-receptor positive (HR+), triple-negative (TNBC), and human epidermal growth factor receptor 2 positive (HER2+) breast cancer.
Delineating the molecular character of breast cancer has enabled the development of personalised therapy, an approach dedicated to tailoring a therapeutic treatment to a patient's specific pathophysiology.
An early success for this therapeutic modality was the introduction of Herceptin into the treatment paradigm for HER2+ breast cancer in 1998. This remarkably effective drug dramatically improved the prognosis for this specific subgroup of patients, who were previously burdened with a particularly aggressive form of breast cancer. Further advances have stemmed from a greater focus on educating the public through awareness campaigns and the formation of breast cancer foundations, such as the Susan G Komen Breast Cancer Foundation, US.
Recent years have heralded the entry of new classes of agents into the treatment paradigm, further improving the prognosis for patients with advanced disease. The identification of inherited mutations in BReast CAncer gene 1 and 2 (BRCA1/2) in 1994 has led to the recent introduction of PARP inhibitors in 2018.
The development of cyclin-dependent kinase 4/6 (CDK4/6) inhibitors has the led to the introduction of this class of agents as the gold standard in the first-line metastatic setting for patients with HR+ disease in the last few years. This year the introduction of a first-in-class checkpoint inhibitor, Roche's Tecentriq (atezolizumab), and a phosphoinositide 3-kinase (PI3K) inhibitor developed by Novartis, Piqray (alpelisib), represent further positive innovations in breast cancer, all leading to improved clinical outcomes for patients.
Scientists, oncologists, philanthropists, and those dedicated to raising awareness around breast cancer have all contributed to the advancements in breast cancer in the last 30 years. Cancer Research UK has recently shown that death rates for breast cancer have fallen by 44% since 1989. In 1989, there were 59.8 deaths per 100,000 women, dropping to 33.4 per 100,000 in 2017.
GlobalData notes that there are still several unmet clinical needs in this space, including the development of drug resistance, the need for more effective treatments in the TNBC setting, and development of drugs with a more convenient route of administration. The pipeline holds promise to counter some of these unmet needs, specifically with personalized therapies moving to earlier lines of therapies and novel classes of agents to provide options in later lines.
Furthermore, oral reformulations are in development to provide convenience for both the patient and physician. Although there is still a lot of work to do, it is important to recognize the significant progress that has been made in the last 30 years and celebrate the achievements in improving the lives of patients with breast cancer.
Related reports
Approval for Piqray, the First PI3K Inhibitor in the Treatment of Breast Cancer (June 2019)
Competitive landscape for checkpoint inhibitors in breast cancer indicates success for Roche (July 2019)