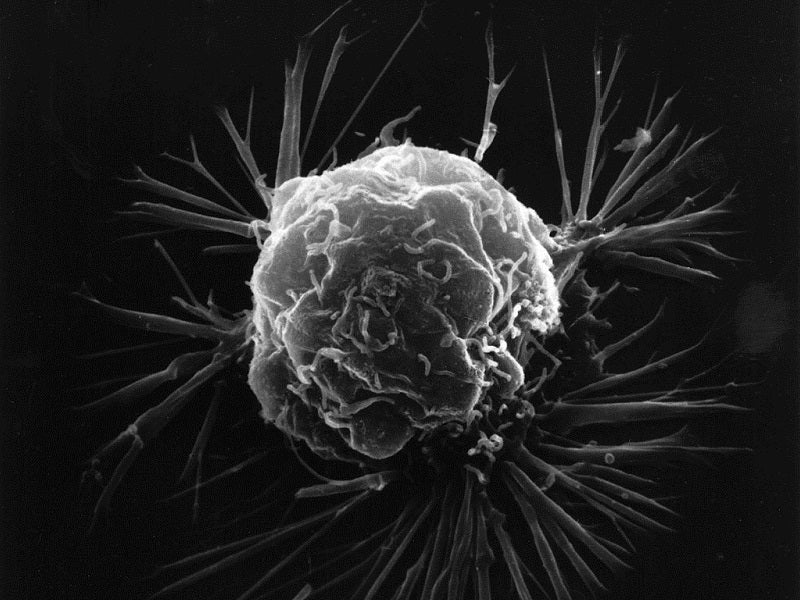 GlobalData analysed the number of clinical trials examining breast cancer with start dates between January 1, 2018 and November 16, 2018. Breast cancer is the most commonly diagnosed cancer in women, the second most commonly diagnosed cancer overall, and is the fifth largest cause of cancer mortality worldwide.
Accordingly, a substantial amount of research is geared towards investigating effective therapies, with clinical trials involving breast cancer accounting for 10.9% of all oncology trials initiated in the specified time frame. The majority of clinical trials were in Phase II (50.8%), with non-industry sponsors taking the lead and accounting for 57.8% of trials. A significant proportion of clinical trials were carried out in the US (22.4%), followed by China (10.6%). Biomarkers were utilised in 22.7% of trials, with cytokine-related biomarkers being the most commonly researched (17.0%).
Figure 1: Top Six Drugs Investigated in Breast Cancer Clinical Trials. Source: GlobalData
The top drug, utilised in 4.0% of breast cancer studies initiated in 2018, is Pfizer's palbociclib, a cyclin-dependent kinase (CDK) inhibitor with high anti-neoplastic activity (Figure 1). The vast majority of trials investigating this agent use combination therapy (83.0%) to assess progression-free survival.
The tubulin inhibitor paclitaxel was investigated in 3.5% of clinical trials, primarily in combination regimens; only 6.3% of clinical trials investigate the agent as monotherapy, and involved comparing different routes of administration. An equivalent number of trials (3.5%) investigated capecitabine. Of note, F. Hoffmann-La Roche's Phase III study focuses on early relapsing recurrent triple-negative breast cancer.
Olaparib, apatinib mesylate, and pembrolizumab also made the top six with an equivalent number of clinical trials (2.9%). Trials involving the poly (ADP-ribose) polymerase inhibitor olaparib focus predominantly on metastatic breast cancer (76.9%). Furthermore, all trials utilising the tyrosine kinase inhibitor apatinib mesylate were in Phases II or IV with locations only in China, while the majority of trials examining the antineoplastic immunomodulating agent pembrolizumab are being carried out in the US and do not span beyond Phase II.