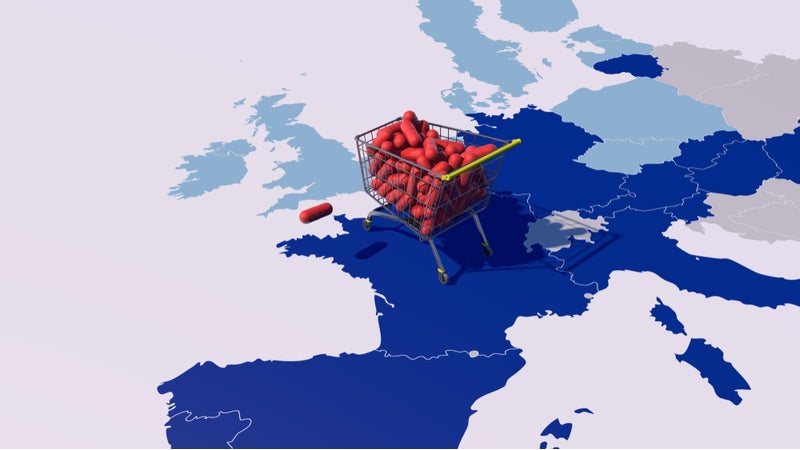 As we approach the 31 October Brexit deadline, some three and a half years on from the EU referendum, it is still unclear whether a further extension will be obtained or a deal will be agreed, or if a no-deal exit is even possible. 
With parliamentary proceedings often resembling a bad drama series with broken plot progression, it is difficult to predict how (and if) Brexit will end. All this uncertainty damages the confidence of businesses and investors alike makes it impossible for industries to adequately prepare and tempts many companies to reduce their presence in the UK due to Brexit influences. 
Pharma research and manufacturing will be particularly affected by the outcome, as without a deal, UK pharma companies will no longer have access to EU-funded research and innovation programmes such as Horizon 2020, and will have to find alternative ways to attract research contracts to the UK ("UK CRO industry split on 23 June Brexit referendum impact on research contracts – experts," GlobalData, 3 June 2016). 
Pharma contract manufacturing organisations (CMOs) have made significant and costly preparations to continue to supply both the UK and the EU, such as building or acquiring facilities inside of the EU and outside of the UK.
According to GlobalData's Contract Service Provider database, there are 114 pharma CMOs headquartered in the UK and 239 contract manufacturing facilities in the UK, which are owned by 166 companies, some headquartered outside the country (Figure 1). 
Of the 114 pharma UK-headquartered CMOs, 93 have a dedicated contract business model, 19 are excess capacity, and two are drug delivery. Dedicated contract CMOs only pursue contract services; excess capacity CMOs are pharmaceutical companies that produce their own products and also offer contract services using their excess production capacity, but are also marketing authorisation holders; and drug delivery CMOs focus on the loading of a finished dose drug into a delivery device, creating a combination product as defined by the US Food and Drug Administration (FDA).
There are numerous large pharma CMOs based in the UK. GlaxoSmithKline Plc (Middlesex, UK), Catalent Inc (Somerset, NJ, US), PCI Pharma Services (Philadelphia, PA, US), and Almac Group Ltd (Craigavon, UK) have the largest number of manufacturing facilities. 
GlaxoSmithKline Plc has eight manufacturing facilities spread across different parts of the UK, although as it operates as an excess capacity CMO, some of those facilities may not offer contract services. Seven of the GSK sites perform chemical active pharmaceutical ingredients (API) manufacture and four manufacture commercial doses. 
GSK stated in January 2018 that the company will prepare for Brexit by investing £70m ($96m) in transferring marketing authorisations registered in the UK to an EU entity; updating packaging and packaging leaflets; amending manufacturing and importation licenses, and securing additional warehousing, and building laboratories for parallel product testing. Parallel distribution is the distribution of a centrally authorised medicinal product from one member state to another by a pharmaceutical company independent of the marketing authorisation holder. 
In anticipation of Brexit, Almac Group (Craigavon, UK) has built a European campus in Dundalk, Ireland, just south of the border with Northern Ireland, where Almac is headquartered in Craigavon. The Irish regulator HPRA-approved site cost £27m ($37m) and enables Almac to continue to conduct QP batch certification and release for both clinical trial material and commercial dose product directly from the EU. As pharmacovigilance and batch release by a qualified person (QP) must be performed in the EEA, QP release cannot be done in the UK in the case of a no-deal Brexit (February 2019, B/POR).
PCI Pharma Services' Brexit plans motivated its acquisition of contract packager Millmount Healthcare (Stamullen, Co. Meath, Ireland), which offers services such as blister packaging, bottling and tube filling, along with customized and cold chain packaging (B/POR, October 2017). PCI Pharma Services will also construct a clinical storage and distribution facility with a full analytical release testing laboratory near Dublin, Ireland, allowing method transfer for release of commercial products. The Republic of Ireland has seen additional investment and job creation as CMOs seek to serve both the UK and EU markets and incur additional cost to do so.
Figure 3 is taken from the forthcoming GlobalData publication Contract Dose Manufacturing Industry by the Numbers: Composition, Size, Market Share and Outlook – 2019 Edition and shows that the UK has 39 CMO commercial dose manufacturing facilities that serve the US, Canada, the EU and Japan markets. 
The UK is among the top five countries by number of dose CMO sites supplying to developed markets. Come Brexit, the UK supply of finished dosage form products to the EU markets will be impacted for CMOs without another site for equivalent services within the EU. Some of the largest CMOs have a presence in the UK: in addition to the aforementioned CMOs, 3M Drug Delivery Systems (Saint Paul, MN, US), Patheon NV (Durham, NC, US), and Recipharm AB (Stockholm, Sweden) all have commercial dose manufacturing sites in the UK. Major considerations will have to be made now and in the future by CMOs, once the future trading relationship between the UK and EU has been elucidated.
This analysis uses GlobalData's Contract Service Providers' database, which provides world-class insight into the contract manufacturing industry.