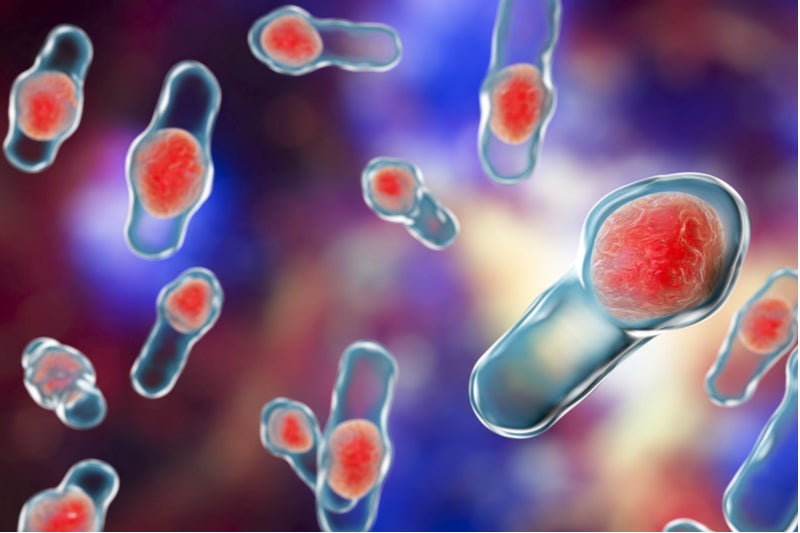 On 13 June, the FDA issued a safety warning regarding the use of faecal microbiota transplantation (FMT) for the treatment of clostridioides difficile infections (CDIs).
C. difficile treatment
According to the FDA statement, two immunocompromised participants who received FMT as part of a clinical trial contracted severe infections from drug-resistant Escherichia coli, resulting in the death of one patient. As a result, regulators have suspended several ongoing investigational FMT trials until providers can establish safety screening procedures.
GlobalData believes these incidents will bolster a more cautious stance towards the fast-moving field of FMT, which has broad evidence as an effective non-drug intervention for unresponsive or intractable recurrent CDIs, but is unlikely to transition from experimental to mainstream therapy until standardized procedures are implemented.
C. difficile is a leading cause of antimicrobial-associated diarrheal illness, particularly among hospitalised individuals with parallel comorbid conditions. Although their primary risk factor is prior treatment with antibiotics, CDIs are commonly managed with additional antibiotic therapy depending on disease severity, including oral vancomycin and metronidazole.
Experimental FMT involves the transfer of stool from a healthy donor in order to reconstitute healthy microorganisms in a recipient's gut and has been effective in treating severe and refractory CDI in adults.
Key opinion leaders (KOLs) interviewed by GlobalData agree that FMT is a promising disease management strategy for CDI, but favour a form that could be manufactured according to rigorous safety standards, particularly for higher-risk individuals. Outside of extreme cases, the most common adverse events (AEs) associated with FMT have included weight loss, autoimmune disorders, and the onset of other gastrointestinal infections.
According to the FDA communication, both patients became ill after receiving stool transplants from a single donor, whose samples had not been screened for multidrug-resistant (MDR) bacteria prior to the procedure. Ideal screening paradigms would include evaluation for all transmissible agents, as well as a background check for donor historical conditions that may be passed along through stool transfer.
Organisations like the Boston-based nonprofit OpenBiome are attempting to place standardization at the forefront of FMT by amassing samples from qualified donors to screen, process, and prepare for distribution according to set protocols. However, studies have shown that freezing and storing of samples prior to FMT may reduce the clinical effect, suggesting that the future for FMT may involve a delicate balance between safety and efficacy considerations.
According to GlobalData's analysis, the total CDI market is projected to exceed $1.6 billion by 2026, driven primarily by an anticipated surge in the incidence of CDI in the US. The FDA's next decision for regulating FMT in the US will be a bellwether for how quickly FMT can be expected to make a broader impact on global CDI outcomes. Meanwhile, FMT is also in clinical evaluation for a variety of other disorders, including metabolic syndrome and ulcerative colitis.
Related Reports
Is FMT the Future for Treatment of C. difficile Infections? May 2019
J&J Discontinues Development for C. difficile Antibiotic, Cadazolid, April 2018