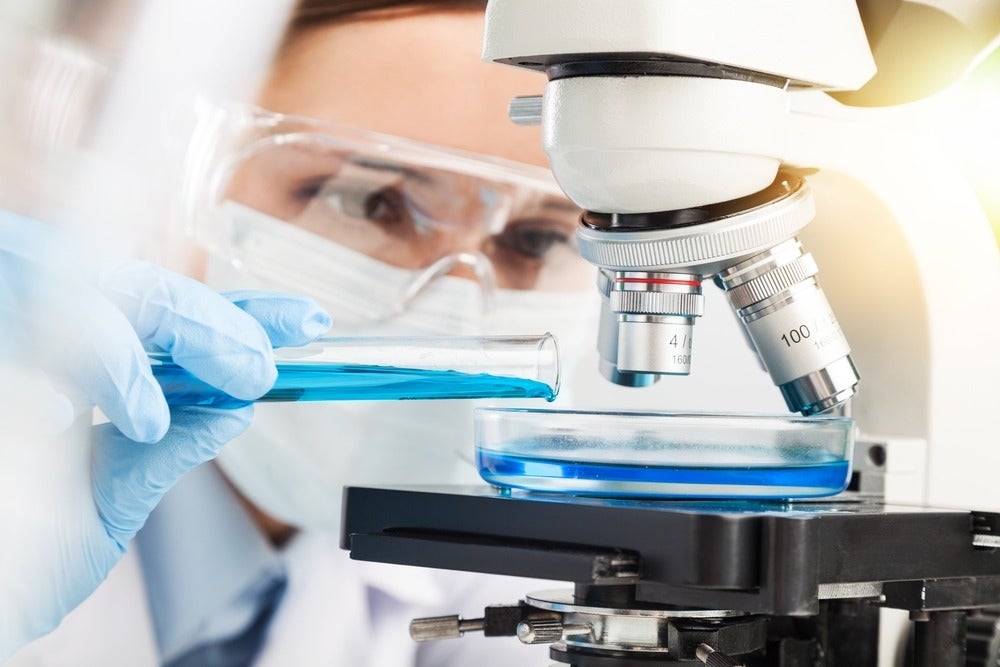 A recent retrospective study published in Clinical Gastroenterology and Hepatology found that faecal microbiota transplantation (FMT) may be effective for the treatment of Clostridioides difficile infections (CDI) in children and young adults.
C. difficile treatment
Although current disease management paradigms for CDI rely heavily on antibiotic therapy, FMT has been increasingly recognised as a viable non-drug intervention for unresponsive or intractable recurrent CDIs. Based on the results from this multicenter study and accelerating efforts to standardise FMT through regulated stool banks, GlobalData believes that FMT will become a mainstream therapy in the US for treatment of recurrent CDIs in adults and children, with potential to alleviate both antibiotics usage and overall costs.
C. difficile is an important cause of antibiotic-associated diarrheal illness in children. An estimated 10–20% of pediatric CDI patients experience recurrent infections due to insufficient immune responses or dysbiosis of the host microbiome. FMT has been broadly validated for the treatment of severe and refractory CDI in adults, but the efficacy of FMT for CDI in younger patients is not well established.
The recent study encompassed individuals between 11 months and 23 years of age and found that 86.6% of the 355 patients who underwent FMT during a 13-year span had a successful outcome following one or more FMT treatments. Investigators found no relationship between age and positive response to FMT, and few serious adverse events after 60 days.
However, a limitation to the study was a maximum follow-up time of three months. Key opinion leaders (KOLs) interviewed by GlobalData cautioned that the latent effects of FMT on the developing microbiome and metabolic system remain unknown, and will require careful monitoring for downstream infectious or autoimmune consequences. The American Gastroenterological Association's (AGA's) FMT National Registry has taken strides towards this goal, tracking 4,000 patients at 75 sites over a decade to measure the short- and long-term effects of FMT.
According to GlobalData's analysis, the CDI market is projected to exceed $1.6 billion by 2026, with over 80% of global sales coming from the US. The projected impact of FMT on the CDI market will likely depend on the speed of procedure standardization and US treatment guideline updates. Most FMT procedures are designed as adjunctive treatments to be administered after standard-of-care antibiotic therapy, directly competing with products such as Merck's Zinplava (bezlotoxumab). Looking forward, experts have also pointed to a possible role for FMT as primary therapy for CDIs following further clinical testing, potentially supplanting antibiotics and aligning with stewardship goals.
Some drug developers, such as Rebiotix (a subsidiary of Ferring) and Seres Therapeutics, are working to commercialise standardised FMT-derived microbiologic therapies for patients with recurrent CDI. Both Rebiotix's enema-based RBX2660 and Seres' oral-based SER-109 are in Phase III trials, with primary completion dates in the coming year. Other organisations, like the Boston-based nonprofit OpenBiome, are attempting to streamline the FMT process by collecting stool samples from qualified donors to screen, freeze, and distribute to hospitals.
Notably, investigators in the Clinical Gastroenterology and Hepatology study found that the odds of a successful outcome were 2.66 times higher for fresh donor stool compared to previously frozen stool samples. The tradeoff between standardization and clinical efficacy will likely become a principal consideration as FMT continues to solidify its position in the CDI management paradigm.
Related reports:
GlobalData (2018). Expert Insight: J&J Discontinues Development for C. difficile Antibiotic, Cadazolid, April 2018, GDHC1720EI
GlobalData (2018). Expert Insight: Rebiotix Acquisition Further Solidifies Ferring's Position in the Microbiome Space, April 2018, GDHC1701EI