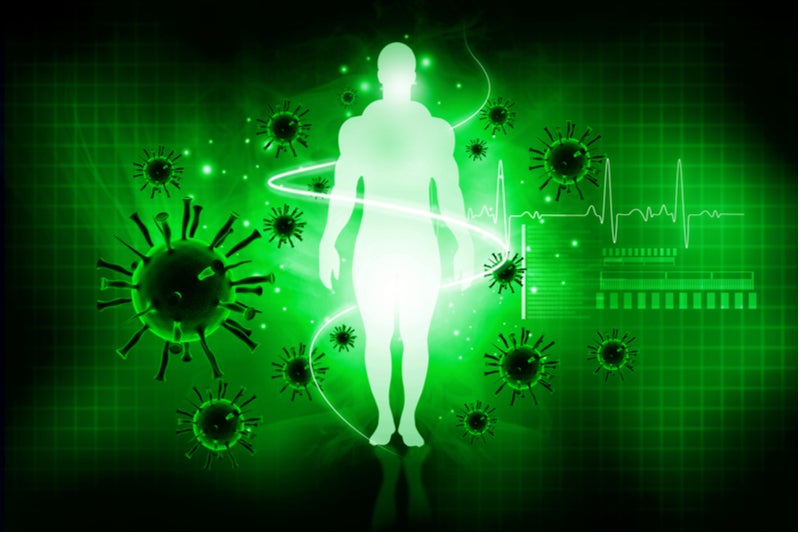 Cancer immunotherapy with immune checkpoint inhibitors has proved to be highly successful in the treatment of solid metastatic tumours and haematological malignancies.
Indeed, anti-PD1/PD-L1 agents and combinatorial treatments of anti-PD1 and anti-CTLA4 drugs are becoming the standard of care for various cancer indications, such as melanoma and renal cell carcinoma. Nevertheless, only a certain number of patients will respond to immune checkpoint blockade. The microbiome could provide a solution to turn therapy non-responders into responders.
Cancer immunotherapy 2019
Already three years ago researchers had shown that responding and non-responding patients have significant differences in the composition and diversity of their gut bacteria. Two independent research groups in the University of Texas MD Anderson Cancer Center, US, and the Gustave Roussy Cancer Campus, France, proved that in both mice and cancer patients, primary resistance to immune checkpoint inhibitors can be explained through the composition of the gut microbiome. Certain strains of gut bacteria can promote the effect of PD-1 inhibitors, whereas other strains inhibit it. Patients with a "beneficial" gut microbiome show enhanced responses to treatment in contrast to patients with unfavourable microbiotas. Furthermore, oral supplementation of beneficial gut bacteria to PD-1 inhibitor-treated, non-responding mice was sufficient to restore the efficacy of the inhibitors.
Now the idea is being moved into clinical trials. Pharma giant Merck & Co and the live biotherapeutics company 4D Pharma have entered a clinical collaboration to test the synergy of Merck's PD-1 inhibitor Keytruda (pembrolizumab) and 4D Pharma's drug candidate MRx0518. The new agent is a live biotherapeutic of Enterococcus gallinarum, a gut bacterium previously shown to be abundant in patients responding to immune checkpoint inhibitors and also to have immune-stimulatory effects.
The Phase I/II open-label clinical trial (NCT03637803) will recruit up to 132 patients with various types of solid tumours (non-small cell lung cancer, renal cell carcinoma, bladder cancer, or melanoma). The study is evaluating safety, tolerability, and preliminary clinical benefit in patients that have progressed on previous PD-1 blockade therapy, to a maximum of 35 treatment cycles. On 29 April, 4D Pharma announced that the first patient had completed Cycle 1 with no dose-limiting toxicities.
Merck & Co is understandably keen to show positive outcomes in this clinical setting, following approval by the Food and Drug Administration for the expansion of Keytruda indications earlier this year, with some of the most recent expansions being non-small cell lung cancer on 11 April and renal cell carcinoma on 19 April.
Compared to Bristol-Myers Squibb's PD-1 inhibitor Opdivo (nivolumab), which is approved for overlapping indications, Keytruda was falling behind in global sales until 2018 and following the recent approvals and label expansions, Keytruda annual revenues surpassed the annual revenues of Opdivo for the first time in 2018 ($6.7 billion for Opdivo, $7.2 billion for Keytruda), as reported in the companies' 2018 annual reports. Establishing a synergistic effect between Keytruda and MRx0518 that boosts the efficacy of the treatment will give Keytruda an additional competitive advantage.
Although it is too early to draw any conclusions from this clinical trial, the safety profile of MRx0518 is, as a live biotherapeutic that contains a bacterium that occurs naturally in 25% of humans, making it a promising therapeutic candidate to help augment the response to Keytruda in a variety of cancers.
Related reports
AstraZeneca and Seres Therapeutics to study new cancer therapy process
AZ and Seres will use gut microbiome to tailor cancer immunotherapy
Could the gut microbiome be the ultimate immuno-oncology drug response biomarker?