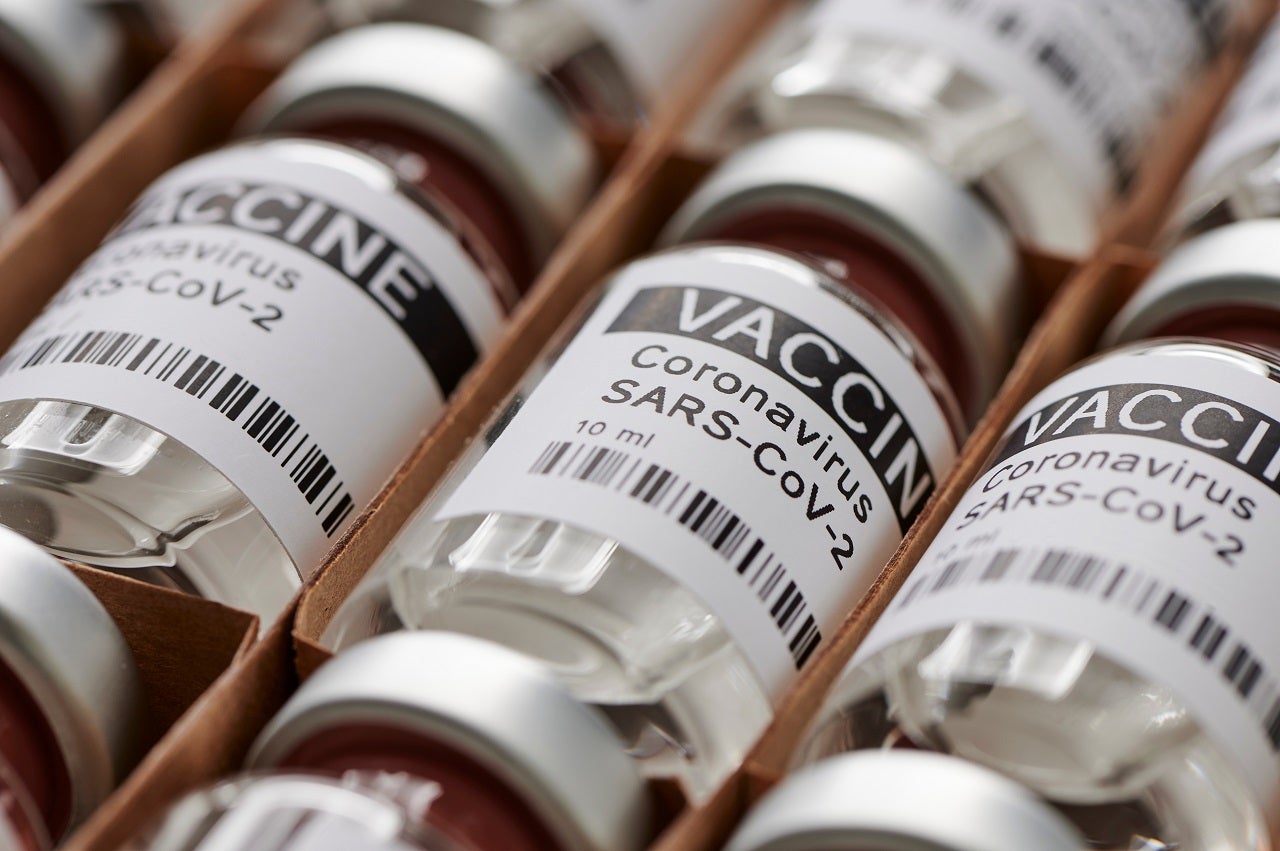 "What happens next once COVID-19 contracts dry up?" was the question running through most CMOs' sessions at the 40th JP Morgan Health Care Conference on January 10–13, 2022. Investors asked whether manufacturers would be left with unusable capacity after investing in their facilities for Covid-19 vaccine and therapy production. But CEOs seemed unruffled by the notion that the pandemic and vaccination drives may soon end.
For now, vaccine production is high and still growing. COVID-19 contracts have lifted Thermo Fisher's (Waltham, MA, US) vaccine revenue from $60m pre-pandemic to approximately $2 billion last year, CEO Marc Casper told virtual attendees. Thermo's revenue from all Covid-19 products and testing was $6.6bn in 2020 and is expected to be $7.7bn for 2021. Similarly, Catalent's (Somerset, NJ, US) outgoing CEO John Chimanski told JPM that Catalent will produce almost twice as many – two billion – Covid-19 vaccine doses in 2022 as 2021. He described Covid-19 vaccines and therapies as an "enduring franchise" for Catalent, since much of the world's population is still unvaccinated and furthermore the virus may become endemic, leading to seasonal boosters in perpetuity. To biopharma customers and to the government, Covid-19 vaccines will remain "at least relevant into 2023" and possibly into 2024, Casper agreed. Catalent and Thermo Fisher are contract manufacturing parts of many Covid-19 products, including Moderna's (Cambridge, MA, US), Pfizer (New York, NY, US)/BioNTech's (Mainz, Germany), and AstraZeneca's (Cambridge, UK) vaccines. More contracts are on the horizon: Chimanski said that Catalent is in discussions about combining flu and covid vaccines, additional boosters, and new vaccines targeting the Omicron variant.
But if or when Covid-19 vaccine demand does wane, CMOs say they aren't concerned that their newly built capacity will become redundant. "Outside Covid, diseases aren't stopping," Chimanski declared. "We've never talked about a Covid cliff within Catalent because Covid accelerated the investments that we already had in process for our pipelines."
Technologies for manufacturing COVID-19 vaccines and therapies "are transferable to other medicines effectively," said Casper. "We did a big expansion of our sterile fill/finish network, which can be used for any biologic or any vaccine." Switching to a non-Covid vaccine would take "a couple or few quarters at most," he said, although he acknowledged that vaccine volumes for other indications would be lower. As for Covid-19 mAb therapies, "the same thing is on our bioproduction business, where we are doing the single-use technologies, a cell-culture media, the purification resins. They can be redeployed to other medicines as well… We think you have a good couple of years minimum in terms of demand for [Covid] vaccines, and then harder to tell beyond that and the ability to transition," said Casper.
CMOs Talk Cell and Gene at JPM
In their JPM presentations, both Catalent and Charles River Laboratories (Wilmington, MA, US) emphasized the growth of commercial cell and gene therapy outsourcing and that these molecules will be a crucial part of the companies' future growth.
CRL's CEO James Foster reflected on CRL's $1.7 billion spent on six company acquisitions in 2020–2021, which heavily focused on large molecules. The company acquired Cognate BioServices (Memphis, TN, US) in March 2021 and Vigene Biosciences (Rockville, MD, US) in June 2021, allowing CRL's advanced therapy services to go from discovery-stage R&D through to clinical and commercial production. Nearly 15% of the company's contracts are for CGT; this proportion is growing by 25% each year and is expected to soon outpace other aspects of the business, he said. The company plans on more M&A, focusing on large molecules, although there are no large deals on the horizon, he said.
Catalent's CEO reflected on the purchase of Paragon, which, combined with recent organic investment in commercial-scale manufacturing, gives the company 18 suites for cell and gene therapies. Customer demand for advanced therapy contract manufacturing is exceeding CMO supply, said Chimanski, who declared that about 70% of cell therapy manufacture is outsourced.
Thermo Fisher
"2021 was awesome" for Thermo Fisher, CEO Marc Casper told the conference. He predicted that Thermo Fisher's $17.4 billion acquisition of PPD (Wilmington, NC, US) in December 2021 will "realize total synergies of approximately $125m by year three" and add $1.50 to Thermo Fisher's adjusted earnings per share in 2022. The acquisition of PPD adds clinical research services to Thermo's umbrella, and means the company can go from start of a product to end. Thermo Fisher spent a total of $24bn on M&A over 2021, including the viral vector manufacturing CMO Henogen (Hainaut, Belgium), and acquiring a biologics facility from CSL (For more on industry acquisitions, see M&A in the Contract Manufacturing Industry: Implications and Outlook – 2021 Edition).
Casper said that the company's acquisition streak is now slowing down. The company's CapEx spending in 2022 will be skewed towards manufacturing, not COVID-19 testing, he added. Casper also noted that the company's growth in China is slowing, which he attributed to 'tensions around the world'.
Emergent BioSolutions
Despite Emergent BioSolutions' (Gaithersburg, MD) recent manufacturing troubles, CEO Robert Kramer told the JPM conference that the company's CDMO business unit had risen from $70m in revenue when it launched in 2017 to almost $450m in 2021.
Kramer referred to the 'attention' given to the company's Bayview site in Baltimore, Maryland. The company was forced to stop producing AstraZeneca's COVID-19 vaccine after several manufacturing blunders, and now makes only the Johnson & Johnson (New Brunswick, NJ, US) vaccine at the site, since the FDA permitted the site to resume production in August 2021 ('FDA Approves Two Emergent Batches of J&J Vaccine, But Ruined Doses Rise to 60M, Reports Say," B/POR, June 2021). Only two of Bayview's four manufacturing suites are being used, both for the J&J vaccine. The unused space is "significant dry powder in terms of economic value in that facility," Kramer said, but Emergent is unsure whether the FDA would allow another product to be made at the site while the Covid-19 vaccine is still being made there. The company will consider seeking approval "in the longer term" for other contracts at the Bayview site, he said, but 'now is not the time' to talk to the FDA.
Elsewhere, only five of Emergent's total nine manufacturing sites are being used for CDMO work, spread between approximately 60 customers. The company is weighing whether to open the other four sites to customers or to concentrate on using more capacity at the first five, Kramer said.
Charles River Laboratories
CEO James Foster told JPM that the CRO worked on 85% of all drugs approved by the FDA last year, including 100% of the central nervous system (CNS) drugs and 92% of oncology drugs. Contract manufacturing is growing faster than CRL's other segments, Foster said, making up 20% of last year's revenue. The acquisitions of Cognate and Vigene added more CDMO capacity but there are unlikely to be more large acquisitions soon, Foster said. CRL is seeking a Chief Financial Officer after the retirement of David Smith, Foster announced.
Catalent
Catalent announced a change in CEO just before JPM on January 5: Alessandro Maselli, currently President and Chief Operating Officer, will take over from John Chiminski in July 2022. Chiminski will stay with the company as Executive Chair of the Board. Maselli has worked at Catalent for 11 years, starting with positions running facilities in Italy and the UK before rising to the C-suite.
In his outgoing speech, Chiminski stressed the importance of the "gummy" market as a hugely growing and accepted dosage form: "growing at a 20% clip, there are 30 billion doses out there." Catalent closed the acquisition of gummies maker Bettera in August 2021 for $1 billion. Catalent has "substantial" and "aggressive" plans for further, organic investment in its "SOT" – softgel and oral technologies – segment, Foster said. Although softgels are most associated with the nutraceutical market Catalent's filings note pharmaceutical customers too, for instance to provide safe handling of high containment products such as hormonal, highly potent, and cytotoxic drugs.
Samsung Biologics
John Rim, President and CEO of Samsung Biologics (Incheon, South Korea), discussed plans for Samsung Biologics' Plant 5 in Songdo, South Korea, set to begin construction in 2022 (EMOR, December 2021). It will produce cell and gene therapies and vaccines based on mRNA, plasmid DNA, and viral vectors. The company will also add a Plant 6 in Songdo and is planning to complete Plant 4 in 2023, under the CDMO's $205bn organic growth plan announced last year.