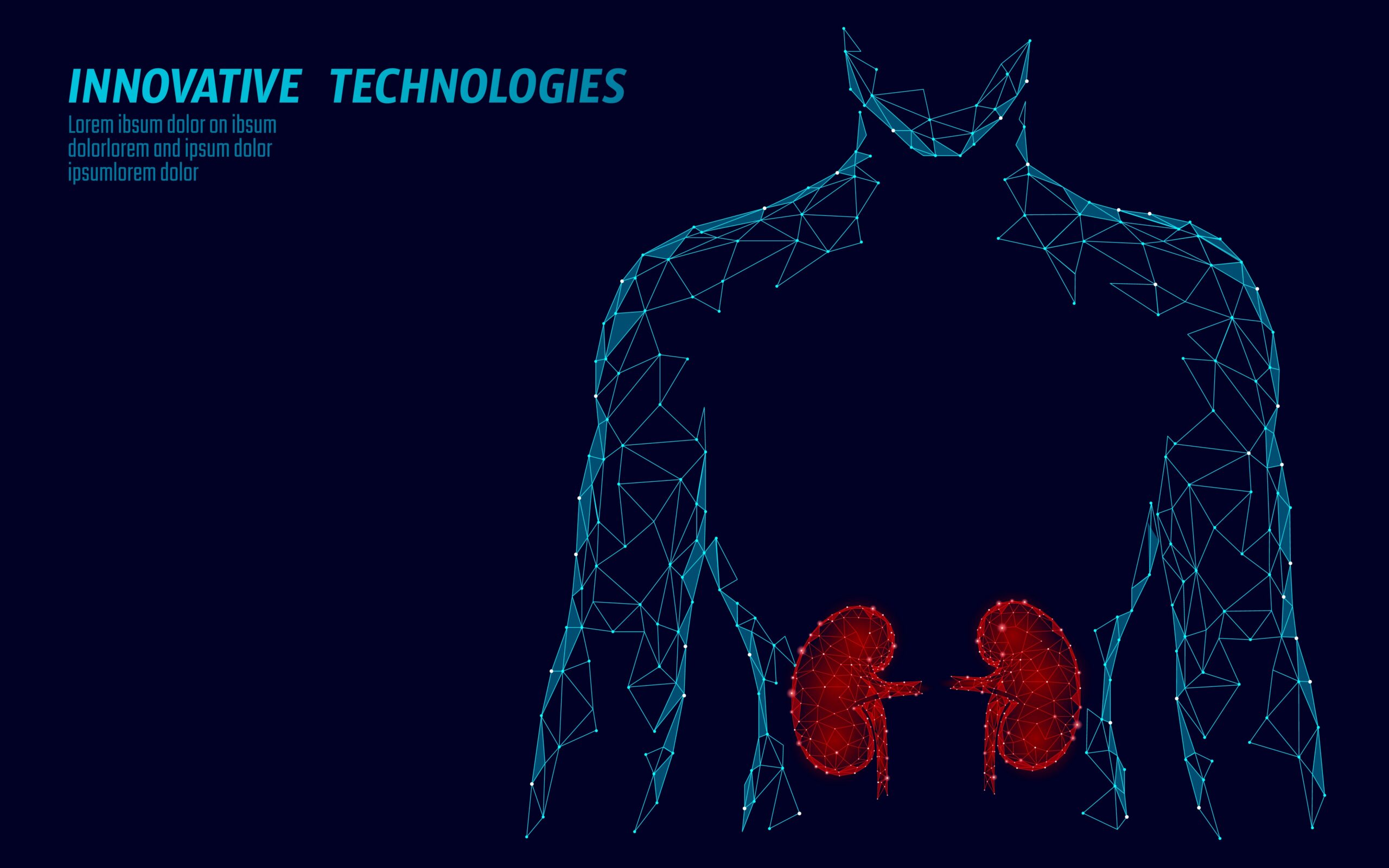 Reata Pharmaceuticals' Phase II pursuit of bardoxolone in focal segmental glomerulosclerosis (FSGS) may be thwarted given proteinuria increases seen in other kidney disorder trials.
FSGS is characterised by scar tissue formation on glomeruli, small blood vessels which filter waste from the blood, and is associated with high protein levels in urine.
Kidney disorders, proteinuria and FSGS
A reduction in proteinuria, or protein in the urine, is an important surrogate measure for treating primary FSGS and while experts said primary FSGS' pathophysiology is not well understood, they noted proteinuria associated with bardoxolone treatment in other rare kidney disorders, such as IgA nephropathy, is detrimental to treating FSGS.
This contradictory observation coupled with a checkered history of the drug's failure to be approved in other indications made some experts wary about its FSGS prospects.
The Phase II Phoenix study (NCT03366337) is enrolling patients with rare kidney disorders like primary FSGS, IgA nephropathy, chronic kidney diseases (CKD) associated with Type I diabetes (T1D-CKD) and autosomal dominant polycystic kidney disease, split into separate cohorts. Twelve-week data from the FSGS cohort is expected in 1H19, according to a January company presentation.
The company announced positive data from the T1D-CKD and IgA nephropathy cohorts in September 2018, resulting in a 7.6% positive stock movement and analysts deem the FSGS data as material to Reata.
Reata's market capitalisation is $2.2 billion. Global revenues for bardoxolone across all indications in 2024 are estimated to be $1.2 billion, according to GlobalData.
US-based Reata Pharmaceuticals did not respond to a request for comment.
Past data issues with proteinuria
There is scepticism on the potential utility of bardoxolone methyl as a therapy for FSGS spurred by past data especially in IgA nephropathy, said one nephrologist. IgA nephropathy is a kidney disease that occurs when IgA, an antibody, deposits build up in the kidneys, causing inflammation that damages kidney tissues.
Among IgA nephropathy patients enrolled in the Phoenix study, the urine albumin/creatinine ratio (UACR) changed from 100mg/g at the start of the study to almost 400mg/g at eight weeks, per data presented at ERA 2018 (poster No. FP806). The poster specifies that at least the estimated glomerular filtration rate (eGFR) data was collected from 24, 16 and 9 patients in week 1, 4 and 8, respectively, while the exact weekly patient numbers are not specified for the UACR data.
The two key markers for CKD are urine albumin and estimated glomerular filtration rate (eGFR). Change in albuminuria may reflect a response to therapy and risk for progression.
Creatinine is a waste product that is filtered through the kidneys and excreted in urine. Doctors measure blood creatinine levels to test kidney function.
The increase in proteinuria and short-term increase in GFR, which are probably related, are cause for concern in all proteinuric states including T1D and T2D, FSGS, IgA nephropathy and Alport syndrome (a genetic condition characterised by kidney disease, hearing loss and eye abnormalities), said Dr Jay Wish, Professor of Clinical Medicine, Division of Nephrology at Indiana University, Indianapolis.
Increasing proteinuria would not be helpful for an FSGS therapy because it is an indicator of glomerular dysfunction, added Dr Dionicio Alvarez, a nephrologist from El Paso, Texas.
Other bardoxolone studies
A reduction – along with an increase in GF – is an important criterion for a drug to work, he said, though noted the small patient sample size makes it difficult to comment on the data. In another bardoxolone study – the Phase II Beam trial (NCT00811889) focused on CKD patients with Type II diabetes – UACR increases were observed after 24 weeks of bardoxolone; for example a geometric mean of 72.4 mg/g was recorded with the 150mg dose (Pergola et al; N Engl J Med. 2011 Jul 28;365(4):327-36).
The proteinuria, especially albumineria, is probably toxic to the renal tubules, said a second nephrologist. This proteinuria effect makes it difficult to understand how bardoxolone methyl might be beneficial in the treatment of a glomerular disease like FSGS, where the goal is remission of proteinuria, said the first nephrologist.
Furthermore, proteinuria is not simply a marker of glomerular injury but also the trigger for downstream proinflammatory and profibrotic responses in the rest of the nephron, he added.
The first nephrologist pointed to past data including the IgA nephropathy cohort in the ongoing Phoenix study, where bardoxolone was shown to increase eGFR.
In an updated presentation on the IgA nephropathy cohort, bardoxolone caused an increase from baseline in eGFR of 7.8 ± 1.8 mL/min/1.73 m2 (p<0.0001) at week 12 (ASN 2018, abstract TH-PO1039). However, the second nephrologist was sceptical of bardoxolone's ability to reduce inflammation without long-term data.
Polycystic kidney disease or IgA nephropathy do not have the same underlying pathogenesis as primary FSGS, so it is hard to predict how it would function in FSGS, he said.
Additional caveats to success
Analysts viewed the IgA nephropathy and T1D-CKD data as proof that bardoxolone directly targets inflammation as opposed to only inducing a hyperfiltration effect, and has a differentiated mechanism of action for rare kidney disorders.
The second nephrologist was sceptical about bardoxolone's anti-inflammatory mechanism of action (how the drug works). A third nephrologist also emphasized the need for a much larger study to provide convincing efficacy data to demonstrate the drug's utility in FSGS based on past CKD study experience.
The field was previously impressed with the positive eGFR improvements in the Beam study where at 24 weeks, the mean (±SD) eGFR versus placebo at the highest dose of 150mg was 10.4±1.5ml.
However, the Phase III Beacon study (NCT01351675) for CKD-T2D patients was halted due to serious excess serious adverse events and mortality, as per an October 2012 press release. The second nephrologist agreed the halt brings additional caution in extrapolating short term data.
Furthermore, even if eGFR rises, it's not clear if the glomeruli are hyperfiltrating, which may add stress on the existing glomeruli, said the third nephrologist. The major concern for an increase in proteinuria is that it's due to hyperfiltration and that proteinuria per se can damage glomeruli by macromolecular trafficking, said Dr Wish.
He added a caution for agents that produce short-term increases in GFR (like bardoxolone) because that is probably due to glomerular hyperfiltration, which can be negative for the glomeruli long term.
by Manasi Vaidya in New York, with additional reporting by Jennifer C. Smith-Parker in London
Manasi Vaidya is a Senior Reporter and Jennifer Smith-Parker is Editor, EMEA for Pharmaceutical Technology parent company GlobalData's investigative journalism team. A version of this article originally appeared on the Insights module of GlobalData's Pharmaceutical Intelligence Center. To access more articles like this, visit GlobalData.