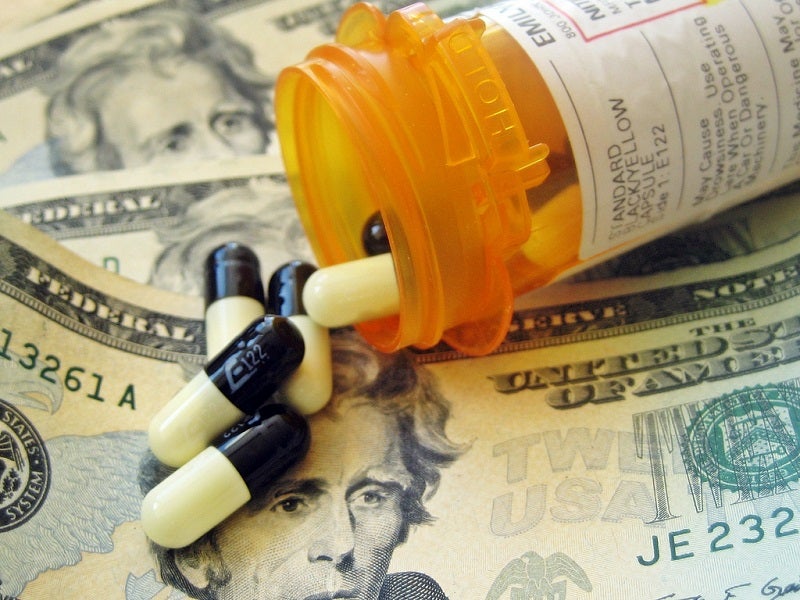 Chimerix's oral CMX001 (brincidofovir) may increase the risk of diarrhoea for paediatric patients with adenovirus after allogeneic hematopoietic cell transplant (HCT), although a positive Phase II trial outcome is ultimately expected.
Adenoviruses are common viruses that cause a range of illness. Hematopoietic stem cell transplantation involves the intravenous infusion of autologous or allogeneic stem cells collected from bone marrow, peripheral blood, or umbilical cord blood.
Brincidofovir is a lipid conjugate of the standard of care (SOC), the generic intravenous (IV) cidofovir. Unlike cidofovir, brincidovir lacks a nephrotoxicity (liver toxicity) signal, experts said. However, there still remains a diarrhoea risk, as reflected in past studies, two experts noted. This may cause patient dropouts, one investigator said, but he and other experts did not expect the diarrhoea events to negatively affect the trial overall. They noted the need for a therapy for the treatment of adenovirus after HCT without causing any nephrotoxicity. Although it was not stated on ClinicalTrials.gov, the investigator said safety is measured as a secondary endpoint, or study measure, at 16 weeks.
In terms of Phase II efficacy potential, all four experts had high expectations. Two of three experts indicated they were hopeful, noting patients on brincidofovir on compassionate use have significantly shown a reduction in adenovirus, which is the Phase II study's primary outcome measure, as measured by area under the concentration-time curve (AAUC) for plasma adenovirus viremia (the presence of virus in the blood) at week 16. AAUC reflects the actual body exposure to drug after administration of a drug dose. The third expert said by the time patients have access to brincidofovir via compassionate use, it is too late to treat the high levels of adenovirus causing symptoms, resulting in patients dying. Yet, the expert also said the ongoing Phase II will demonstrate brincidofovir's efficacy due to previous trial data.
Compassionate drug use is the use of a new, unapproved drug to treat a seriously ill patient when no other treatments are available.
Chimerix anticipates results for the 141-patient, randomised, parallel group, open-label Phase II AdAPT trial (NCT03339401) in 2020, according to a third quarter 2018 financial report. The trial is comparing brincidofovir to an undisclosed SOC.
Chimerix has made no announcement of regulatory filing plans after Phase II trial completion, although an analyst report indicates if the trial shows superiority in overall survival (OS) compared to SOC, then regulatory approval is possible. Although OS is not indicated as an endpoint on ClinicalTrials.gov, experts agreed such approval is possible based on expected overall positive data and the need for a treatment lacking nephrotoxicity.
Another analyst report predicted peak global sales for brincidofovir to be $647m in 2026. The market cap for Chimerix is $166.8m.
Chimerix did not respond to a request for comment.
Diarrhoea potential does not cast trial shadow
The current SOC for HST patients with adenovirus is IV cidofovir, said trial investigator Dr Michael Grimley, associate professor, Division of Bone Marrow Transplantation and Immune Deficiency, Cincinnati Children's Hospital Medical Center, Ohio and Dr Christen Ebens, assistant professor, Department of Paediatrics, University of Minnesota, Minneapolis.
However, the drug carries severe nephrotoxicity, which means brincidofovir could be an alternative, said Grimley, Ebens, Dr Roy Chemaly, professor, Department of Infectious Diseases, University of Texas MD Anderson Cancer Center, Houston, and Dr Julian Tang, consultant virologist, University Hospitals of Leicester NHS Trust, UK.
However, there still remains a risk of diarrhoea in patients based on the previous trials, said Tang and Ebens.
In a randomised, double-blind, placebo-controlled Phase II AdV Halt Trial (NCT01241344) that randomised 48 patients and tested brincidofovir for the prevention of adenovirus disease in recipients of HCT, diarrhoea was found to be the most common adverse event (side effect) in all groups (57% brincidofovir twice-weekly [BIW], 38% brincidofovir once-weekly [QW], 28% placebo). However, it led to treatment discontinuation in only one subject receiving brincidofovir QW (Grimley et al. Biol Blood Marrow Transplant. 2017 Mar;23(3):512–521). The AdAPT dosing schedule is not stated on ClinicalTrials. Grimley said the dosing is 2mg/kg/dose with a maximum of 100mg per dose.
Another trial that tested brincidofovir, the 458-patient, double-blind (where both the investigator and subject are blinded), placebo-controlled (where is a drug is compared to a nonactive substance) Phase III SUPPRESS trial (NCT01769170) in cytomegalovirus (CMV)-infected patients, had a discontinuation rate of <10% due to adverse, unspecified gastrointestinal (GI) effects, as stated in a December 2015 press release.
In patients receiving brincidofovir for compassionate use, diarrhoea is the only complication, and if the diarrhoea is severe, then the patient will stop using the drug, without any more severe GI events, said Ebens and Grimley. AdAPT's 16-week dosing should minimise patient dropouts due to diarrhoea, as it has a shorter dosing regimen compared to the previous 201-patient, open-label (where neither the subject nor investigator are blinded) Phase III (NCT02087306) AdVise study, which had a 24-week primary outcome, said Grimley. The study tested brincidofovir for the treatment of early versus late adenovirus infection, and diarrhoea was the most commonly reported treatment-emergent adverse event, in 38% of adult and 43% of paediatric HCT recipients, as mentioned in a February 2017 press release. Patient dropouts were not reported.
Despite the risk of diarrhoea, the trial's outcome should not be jeopardised, experts agreed. Considering cidofovir's nephrotoxicity signal and the need to prevent death as a result of severe adenovirus, brincidofovir has a strong risk-benefit profile, said Tang, Chemaly, Grimley and Ebens.
That said, patients who already have GI complications or patients with graft-versus-host-disease (GvHD) are not recommended for brincidofovir treatment, said Ebens and Grimley. These patients are excluded from the Phase II trial. GvHD is a potentially serious complication of allogeneic stem cell transplantation.
High efficacy potential based on compassionate use and earlier data
The Phase II trial will meet its primary efficacy outcome measure of the AAUC at week 16 based on the positive outcomes already observed in compassionate use patients, said Ebens and Grimley. When monitoring patients once per week after brincidofovir treatment for compassionate use, adenovirus levels decline from about 90m to 10m to 0m in three weeks, which is the AdAPT study timeline, said Tang.
Earlier data also support efficacy, experts said. The Adv Halt study identified in a posthoc analysis of subjects with viremia ≥1000 copies/mL at baseline that six of seven brincidofovir BIW subjects (86%) achieved undetectable viremia compared with two of eight placebo subjects (25%; p= 0.04) (Grimley et al. Biol Blood Marrow Transplant. 2017 Mar;23(3):512–521). This result indicates brincidofovir has the potential to be more effective than placebo and confirms that the open-label Phase II trial will have a positive viremia endpoint, said Tang, Grimley, Ebens and Chemaly.
Any percentage reduction in the virus levels compared to the SOC would be clinically significant, said Tang, Grimley and Ebens. A comparison between cidofovir and brincidofovir showed that within two weeks, virological responses were observed in 15 (83%) brincidofovir episodes compared to only two (9%) major virological responses with cidofovir (p<0.0001) when given to paediatrics and adolescents (Hiwarkar, et al. Blood. 2017 Apr 6;129(14):2033–2037).
The likely positive AdAPT results suggest that Chimerix is expected to file for approval after the completion of the current Phase II trial, said Grimley, Ebens, and Chemaly, who all expected approval. According to the company's third quarter 2018 quarterly report, EMA issued a positive opinion to Chimerix for its brincidofovir adenovirus paediatric investigation plan (PIP) in October, which is required by the EMA prior to marketing authorization application (MAA) submission.