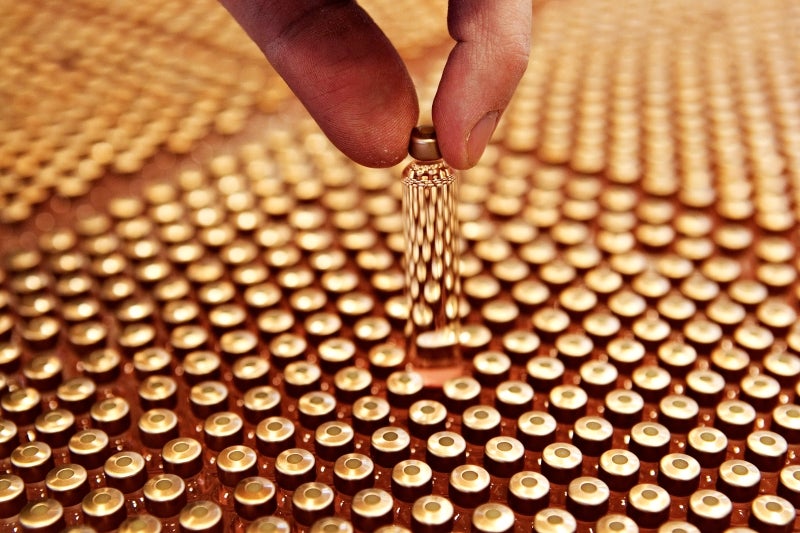 The EU and Canada are taking opposite approaches to national security and foreign investment, as Europe moves to improve screening of foreign deals and Germany lowers the threshold for examining transactions, while Canada raises the level of foreign investment that will trigger scrutiny. National security-based restrictions on foreign investment particularly affect the bio/pharma industry, where cross-border funding is common, and biotechnologies could conceivably be used for military purposes.
Meanwhile, investors have expressed concern that reforms to the Committee on Foreign Investment in the United States (CFIUS) will discourage Chinese private equity (PE) investment in US bio/pharma, although the updates include concessions to venture capital (VC) funding.
EU-wide foreign investment screening from 2020
The EU adopted a framework on 14 February 2019 for screening foreign direct investments (FDI) in response to perceived increased investment in European technology and infrastructure assets by China. Due to be fully applicable in 2020, the screening process is intended to help coordinate information exchange between individual EU member states and the European Commission (EC) about investments from third countries that may affect security or public order in the EU.
Ultimate decisions about whether a specific deal should be allowed will be made by individual member states.
President of the EC Jean-Claud Juncker said: "We want Europe to keep the most open investment regime in the world, but we must defend Europe's strategic interests and for that we need scrutiny over purchases by foreign companies that target Europe's strategic assets."
Currently, only 14 out of 28 EU member states have national security review mechanisms in place, illustrating the lack of harmonisation in national security reviews within the EU up to now. Several member states are in the process of reforming their screening mechanisms, or adopting new ones. Germany and France have been the driving force behind the new EU FDI policy. Germany recently reduced the threshold for the government to be able to block non-European investment from 25% ownership to 10%. France's President Macron has also personally advocated for such a policy, calling in an open letter on 4 March for the adoption of a "European preference" in strategic industries and public markets "as our American or Chinese competitors do".
Chinese investment in US, UK bio/pharma increases
Chinese investment in US bio/pharma targets has increased 31% between 2017 and 2018, from 54 to 71 deals, and investment in UK bio/pharma has gone from three to six deals, according to the GlobalData Pharma Intelligence Center (see Figure 1). Chinese-funded capital raising among bio/pharma companies in Canada, Israel, and Singapore has decreased year-on-year.
Under the Investment Canada Act, originally intended to combat US acquisition of Canadian companies during the NAFTA debate, the acquisition of a Canadian company by a non-Canadian company is subject to official approval. Thresholds for investment size requiring approval vary, and were increased for 2019.
The 2019 review threshold to directly acquire control of a Canadian business increased to C$1.568bn ($1.18bn) in enterprise value, up from C$1.5bn ($1.13bn) in 2018 for acquirers in countries with a bilateral trade agreement, such as the US, EU, and Australia, according to the blog of Canadian law firm Lawson Lundell. For other countries, such as China, the review threshold has increased to C$1.045bn ($784.9m) in enterprise value of the target, up from C$1bn ($750m) in 2018. For state-owned acquirers, the review threshold has increased to C$416m ($312.47m) in gross asset value, up from C$398m ($298.95m) in 2018).
Figure 1: 2017–2018 deal geography for bio/pharma funding by Chinese investors
Source: GlobalData, Pharma Intelligence Center Deals Database (Accessed March 7, 2019). Deals show capital raisings where the acquirer/investor/licensee company geography is China. Deals include Announced, Completed, Filing, and Pricing. © GlobalData 2019 Plc
VC and PE perspective on CFIUS
GlobalData PharmSource previously reported US Congress has expanded the scope of CFIUS, a government committee tasked with examining foreign business deals, starting with biotechnology.
During a panel entitled 'Regulatory Changes to Cross-Border Investments: CFIUS and Biotech Deals' at BIO CEO Conference in New York on 12 February, National Venture Capital Association (NVCA) general counsel Jeff Farrah said VCs including NVCA had successfully lobbied for changes to the proposed CFIUS reforms. Farrah was concerned that there was a misunderstanding of "the kind of information that foreign limited funds and venture partners might get access to" since "a foreign limited partner in a venture fund is an inherently passive investment".
The NVCA and others were able to prevent these rules from affecting VC funds in the "vast majority of cases where the US partner has a diverse fund and about half the money comes from foreign partners". Under the rules now for an investment to trigger a filing, it has to meet one of three requirements: there is a transfer of "material nonpublic technical information", the investor gets a "board seat or board observer status", or the investor is in a role of "substantive decision-making".
However, it is less clear whether these concessions would exempt private equity, which is the primary type of investor in contract manufacturing, as many of these firms will require "material nonpublic technical information". For a review of the role of private equity in CMO acquisitions, see the GlobalData PharmSource trend report M&A in the Contract Manufacturing Industry: Implications and Outlook – 2018 Edition, December 2018. There is a concern that "people are apprehensive about deploying capital" in an already volatile market, said Farrah.
On the same panel, Kimberly Nearing, managing director of Cedrus Group, an investment and advisory firm with a PE arm involved in China, said CFIUS is giving Chinese investors "pause and concern" about investing in the US. She said that of the more than 80 investors she met on her last trip to China, every single one wanted to have a conversation around CFIUS and pharma. Nearing reported that the majority were interested in investing in alternative regions or industries.
However, Joseph Benkert, senior advisor for national security at law firm Morrison & Foerster, reminded the room that the US is ordered by the Foreign Investment Risk Review Modernization Act (FIRRMA), the act that authorizes CFIUS, to talk to its allies and develop more multilateral approaches.
Nearing pointed out that CFIUS is not the only issue concerning Chinese investors; they are concerned by many issues such as the trade war and general hostility towards Chinese nationals in the biotech industry and academic research. The contract manufacturing industry is especially vulnerable to these growing trade issues because of the large proportion of small molecule API intermediates manufactured in China.