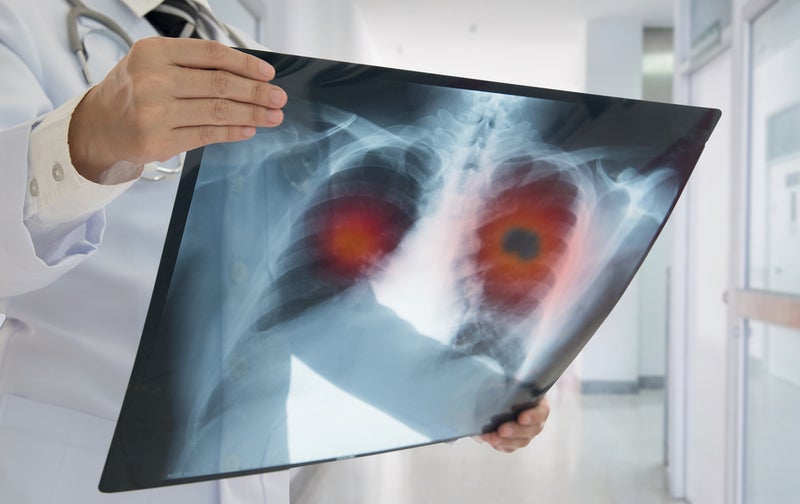 Innovent Biologics's Tyvyt (sintilimab) is the newest domestic programmed cell death protein 1 (PD-1) inhibitor jointly developed with major player Eli Lilly & Co. 
On 28 November, Innovent announced that Tyvyt is the only PD-1 inhibitor to have made the cut to China's national reimbursement drug list (NRDL). 
The National Healthcare Security Administration (NHSA) has decided only one PD-1 inhibitor per indication will be included on the list from the entire drug class. 
Tyvyt received approval by the National Medical Products Administration of China (NMPA) on 27 December 2018, for the treatment of classical Hodgkin's lymphoma in patients who have relapsed or are refractory after two or more lines of systemic chemotherapy. 
Bristol-Myers Squibb (BMS) and Merck & Co failed to negotiate a price cut and secure a place on the updated reimbursement list for their star PD-1 inhibitors Opdivo (nivolumab) and Keytruda (pembrolizumab), respectively. However, these companies do not need to be concerned for now as Tyvyt does not yet have any overlapping approvals with either of their PD-1 inhibitors. 
Nevertheless, Tyvyt is currently being investigated in nine Phase III clinical trials for five different cancer indications: non-small cell lung cancer (NSCLC), hepatocellular carcinoma (HCC), gastric cancer, esophageal cancer, and Hodgkin's lymphoma. 
Opdivo has been approved in China since June 2018 for the treatment of NSCLC after progression on platinum-based chemotherapy. Keytruda has been approved in China for the second-line treatment of unresectable or metastatic melanoma since July 2018, as a combination with chemotherapy for the first-line treatment of non-squamous NSCLC since April 2019, as a monotherapy for the first-line treatment of programmed death-ligand 1 (PD-L1)-positive NSCLC since October 2019, and in combination with chemotherapy for the first-line treatment of squamous NSCLC since November 2019.
Drugs listed on the NRDL are reimbursed at a national level for the entire population of China. Any drugs that have been approved by the NMPA but have not been listed on the NRDL are still available to patients but must be paid for privately. A place on the NRDL comes at the cost of an immense price cut. Oncology medicines experience the greatest price reduction in comparison to all other drugs from non-oncology therapeutic areas, potentially due to their higher treatment costs. Discounts on oncology products range between 39–72% with an average discount of 57%. 
Tyvyt was listed on the NRDL after a price reduction of 64%. The question that will determine the profitability of the Chinese market is whether or not the demand for such oncology drugs coupled with the size of the market can offset the price cut.
Lung cancer is the leading cause of cancer death in China, with more than 787,000 incident cases each year, and with 85% of all lung cancer cases being NSCLC. In comparison, there are about 228,150 annual incident cases of lung cancer in the US, according to the American Cancer Society. In 2017, lung cancer made up 52.4% of all PD-1 and PD-L1 inhibitor usage in the US, highlighting the central role of the PD-1/PD-L1 drug class in the lung cancer treatment algorithm.
Keytruda and Opdivo have both won approvals in NSCLC in China in 2019 and 2018, which means that Tyvyt is not a first-in-class drug. Still, its inclusion on the NDRL could provide an important competitive advantage over the two other PD-1 inhibitors, as Innovent and Eli Lilly are looking to expand Tyvyt's use into the NSCLC market. Both Keytruda and Opdivo would, therefore, face tough competition from the domestic PD-1 inhibitor upon its successful launch in NSCLC.