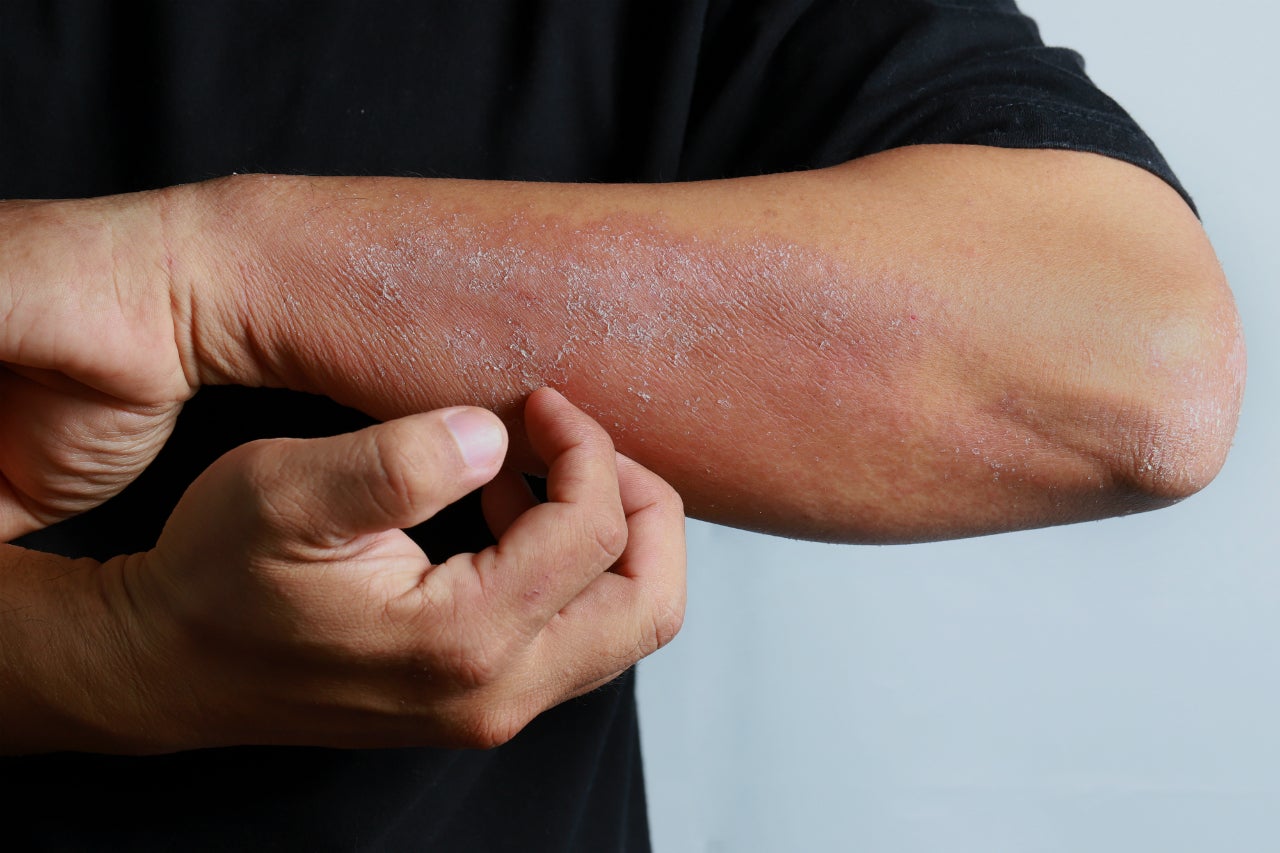 Eli Lilly's baricitinib, a Janus kinase (JAK) 1 and 2 inhibitor marketed as Olumiant in rheumatoid arthritis, has received a recommendation of approval from the European Medicines Agency's (EMA) Committee for Medicinal Products for Human Use (CHMP) for moderate to severe adult atopic dermatitis (AD) patients, positioning the drug to take on Sanofi and Regeneron's juggernaut Dupixent (dupilumab). Olumiant has the potential to be the first JAK inhibitor ever approved in Europe for atopic dermatitis and would provide a novel treatment option for the largely underserved moderate to severe demographic, which currently only has access to immunomodulators and Dupixent. The CHMP opinion is now referred for action to the European Commission, which ultimately grants approval in the EU.
The positive recommendation is based on strong efficacy and safety data from studies in the BREEZE-AD programme, particularly BREEZE-AD1 and 2, which were monotherapy studies; BREEZE-AD4, which examined participants, taking Olumiant in combination with topical corticosteroids who had failed or were intolerant to cyclosporine treatment; and BREEZE-AD7, which examined participants, taking Olumiant in combination with topical corticosteroids. Although Olumiant comes with a boxed warning for risk of infections, malignancy, and thrombosis, as do Rinvoq (upadacitinib) and Xeljanz (tofacitinib), Olumiant also has robust safety data for both its 2mg and 4mg doses in AD to go with its strong efficacy data from the BREEZE-AD programme, combating doubts over the safety of JAK inhibitors as a whole. Moreover, Olumiant is currently being tested in children and adolescents with moderate-to-severe AD in a study called BREEZE-AD-PEDS in an effort to match Dupixent's recent approval for use in AD patients aged six to 11 years.
Should Olumiant receive approval, it will be in the same treatment line as Dupixent and reserved for patients who have not responded adequately to existing topical medications such as corticosteroids, calcineurin inhibitors, and phosphodiesterase-4 (PDE-4) inhibitors. GlobalData expects Olumiant to generate sales of $1.3bn in 2028 in AD alone, although Dupixent is projected to garner 2028 sales of $5.3bn due to it having been available in the AD market for ten years by that time. Although Dupixent has been the gold standard of treatment for the last three years, KOLs interviewed by GlobalData have mentioned that a subset of patients does not respond to the biologic. Olumiant will be perfectly placed to help these patients with limited treatment options, and they should feel reassured by the JAK inhibitor's robust efficacy and safety profile.