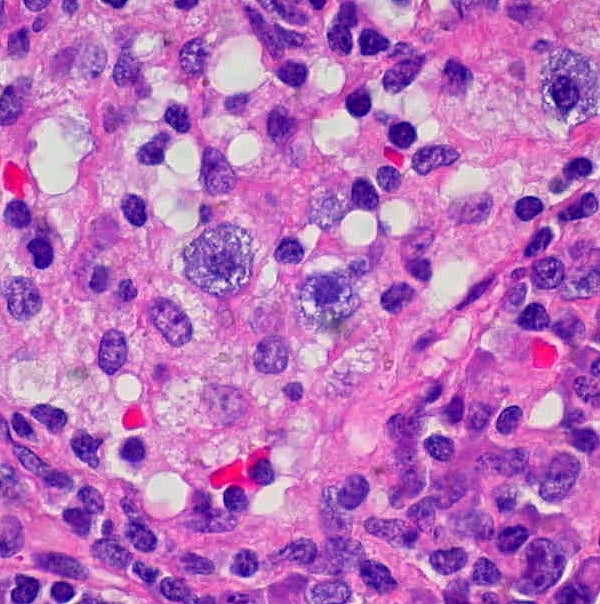 Allakos's Phase IIa AK002 trial in chronic spontaneous urticaria (CSU) had challenging enrolment criteria, two investigators said, with one citing long study visits and the other the requirement of Novartis's Xolair (omalizumab) naïve-patients for one cohort.
CSU is a distressing skin condition that causes red, swollen, itchy and sometimes painful hives. The event is considered chronic when symptoms spontaneously present and reoccur daily or almost daily for at least six weeks.
The company announced on 8 November that enrolment was complete for the 47-patient, open-label Phase II trial (NCT03436797), with top-line (initial) results from the Xolair-naïve cohort expected early in the first quarter of 2019. Top-line results from the remaining cohorts are expected in mid-1Q19.
The peak sales for AK002 are estimated at $1.4bn in the US and $794m in the European Union for CSU, with no peak year given, according to an analyst report. The market cap for Allakos is $2.5bn. The drug is also under investigation in eosinophilic gastritis, indolent systemic mastocytosis (abnormal proliferation of mast cells either only in bone marrow or in numerous tissues) and severe allergic conjunctivitis (pink eye).
The first investigator said his site enrolled between two and four patients between the Xolair-naïve and Xolair-failure cohorts. The low patient numbers were due to the study requirement of patients having up to eight hours intravenous (IV) AK002 administration, said the investigator. The long hours also meant that many patients failed screening, the investigator said. ClinicalTrials.gov does not cite the duration of study visits but only states a patient must be willing, committed and able to return for all clinic visits and complete all study-related procedures, including willingness to have IV infusion of study drug administered by a qualified person.
The protocol dictates all patients enrolled in the study will receive six monthly infusions of AK002 and will then be followed for another eight weeks, according to ClinicalTrials.gov. The Xolair-failure cohort was easier to enroll compared to the Xolair-naïve cohort, the second investigator said, but did not elaborate.
ClinicalTrials.gov lists four trial sites: one in Florida, one in Ohio and two in Germany. The German sites had more patients enrolled due to a uriticaria referral centre close to the sites, the first investigator said.
The study's primary endpoint, or the key point of measurement, is the change in Urticaria Control Test (UCT), a score for symptom control in chronic urticaria, in CU subjects after treatment with AK002 from baseline to day 22. Secondary measures include change in disease activity as assessed by a composite diary score of uriticaria activity score over seven days (UAS7) up to day 197 and change in disease activity as assessed by cholinergic UAS7 up to day 197.
Allakos did not respond for a request for comment.
by Arafa Salam, PhD, in London
Arafa Salam, PhD, is a reporter for Pharmaceutical Technology parent company GlobalData's investigative journalism team. A version of this article originally appeared on the Insights module of GlobalData's Pharmaceutical Intelligence Center. To access more articles like this, visit GlobalData.