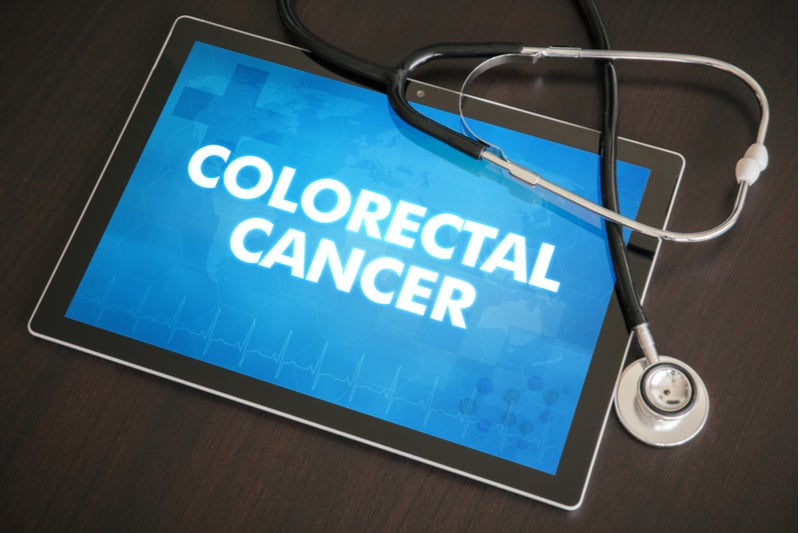 More than 470,000 new cases of colorectal cancer (CRC) will have been diagnosed in 2019 across the eight major markets (8MM: US, France, Germany, Italy, Spain, UK, Japan, and urban China), according to GlobalData's newest report, Colorectal Cancer: Epidemiology Forecast to 2028.
The epidemiology of CRC in China shows concerning trends as its incidence is expected to increase in the next 10 years, surpassing that of the US. Several factors such as changes in population characteristics, changes in lifestyle and insufficient screening may be potential drivers of the significant increase in incidence in China. 
The chart below presents CRC incidence (cases per 100,000 population) in adult men and women in the US and China in 2019 and 2029. 
The incidence in the US is higher than China in 2019 for men, at 57 and 53 cases per 100,000 population in the US and China, respectively. A similar trend is seen in women, at 49 and 45 cases per 100,000 population in the US and China, respectively. By 2028 though, China will overtake the US for incidence, at 66 cases per 100,000 population for men and 58 cases per 100,000 population for women, whereas the US will have 63 and 54 cases per 100,000 population. When the temporal trend is compared in terms of cases, the differences between the two markets become even more evident. 
In the US, GlobalData estimates that more than 137,000 people in 2019 will be diagnosed with CRC, and this number is expected to increase at an annual growth rate of 2.05% to 162,000 by 2028. In urban China, CRC incident cases are expected to increase more than two times as fast during the same period, from 310,000 cases to 481,000 cases at an AGR of 5.51%. 
The biggest contributors to the increase in incidence and incident cases in China are changes in the underlying population characteristics, such as the increase of the elderly population and the increase in the nation-wide urbanisation rate from 60% to 69%. 
Lifestyle factors may play a role, risk factors such as obesity, a sedentary lifestyle and the intake of red meat are all on the rise in China. Lack of nationwide CRC screening also contributes to an increase in incidence. The data on uptake and effectiveness of CRC screening in China is sparse. In 2012, only 12 sites, including Shanghai (JiaShan area) and GuangZhou, have undertaken mass population-based screenings. Data presented at the World Cancer Congress in 2012 showed that screening compliance was much better in rural areas (89%) than in urban areas (46%). The low screening uptake is evident in cancer stage at diagnosis differences. In the US, about 26% of incident cases are diagnosed at stage I, but only around 6% are diagnosed at stage I in China. 
CRC is one of the top leading causes of cancer-related deaths. It will be important to better understand drivers of the increase in CRC in China to improve cancer prevention and reduce mortality.
Related report
GlobalData (2019). Colorectal Cancer: Epidemiology Forecast Model to 2028, November 2019, GDHCER220-19