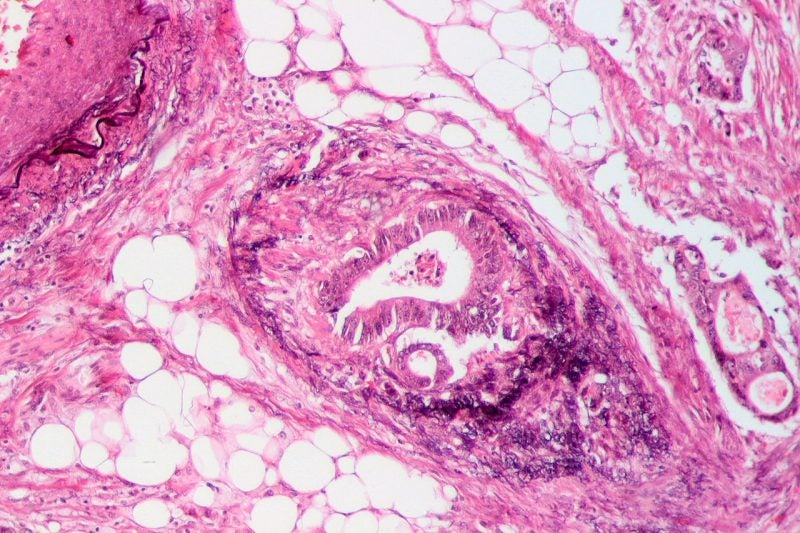 Bayer's Stivarga (regorafenib) has been a treatment option for patients with refractory metastatic colorectal cancer since 2013. However, its use in clinical practice has been hampered by the extensive treatment-related adverse events (TRAEs) that occur with the use of the drug.
Key opinion leaders (KOLs) interviewed by GlobalData in 2019 reported that if a patient becomes eligible for treatment with Stivarga they would dose very cautiously; the majority agreed that they would implement a dose escalation strategy based on tolerability of the starting dose.
This caution was also echoed in the primary market research undertaken by GlobalData, which revealed that 65% of the first prescriptions for Stivarga were for a dose lower than the licensed dose of 160mg per day.
This change in clinical practice has led to international clinicians undertaking clinical trials to establish whether flexible dosing or dose escalation regimens affect the percentage of patients with grade three/four TRAEs, overall survival (OS), progression-free survival (PFS), dose intensity, and tolerability.
In 2018, the US ReDOS trial evaluated a dose-escalation arm (starting at 80mg per day and increasing weekly, if the previous dose was tolerated, up to 160mg per day) compared to a standard dose (160 mg per day) in patients for 21 days of a 28-day cycle. It concluded that the arm with weekly dose escalation of Stivarga from 80mg to 160mg per day was found to be superior to a starting dose of 160mg per day.
Patients on the dose-escalation arm of this trial were more likely to receive three cycles of treatment (43% vs. 25%), had an improved median OS (9.0 months vs. 5.9 months), improved median PFS (2.5 months vs. 2.0 months), and overall rates of grade three/four toxicity were noticeably less.
Furthermore, a 50% reduction of grade three/four hypertension cases was reported in the dose-escalation arm.
In 2019, a study reported by Argilés at the European Society for Medical Oncology (ESMO) World Congress on Gastrointestinal Cancer suggested the usefulness of more flexible dosing, as it can improve patients' quality of life without jeopardizing efficacy.
Their REARRANGE trial assigned patients to one of three groups: the standard dose of regorafenib, a reduced dose of 120mg per day, or an intermittent dose of 160mg per day for one week, followed by one week off.
The patients in the latter two groups were escalated to the standard-of-care dose if, after a first treatment cycle, no limiting toxicities occurred.
The investigators reported that flexible dosing improved tolerance, reduced the prevalence of TRAEs, improved treatment duration, and maintained progression-free survival rates. Investigators also noted in the reduced dose and intermittent dose arms, 45% and 64% of patients, respectively, escalated to standard dose after cycle one.
These studies will change clinical practice as they provide evidence for the use of flexible dosing of regorafenib, and this supports a finding that many clinicians have already observed and were carrying out in regular clinical practice.
It will be interesting to see if flexible initiation dosing is used in trials where Stivarga is being trialed with other drugs and chemotherapy such as Bavencio or Folfiri, as this could directly affect study outcomes.