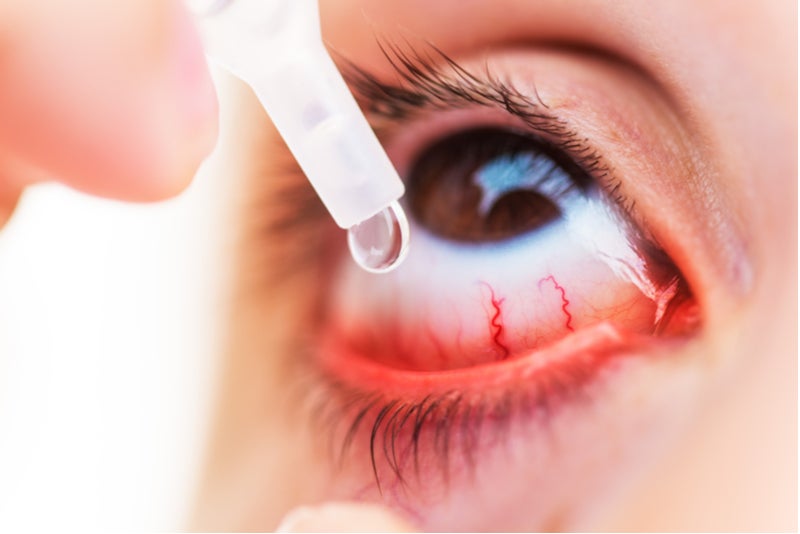 Eton Pharmaceuticals recently announced that the US Food and Drug Administration (FDA) declined to approve its EM-100, an eye drop, for conjunctivitis treatment.
The FDA issued a complete response letter that raised no concerns regarding EM-100's clinical data. As one of the company's leading pipeline assets, EM-100 will be marketed for the relief of ocular itching associated with allergic conjunctivitis if it gains approval. EM-100 will be the first over-the-counter (OTC), preservative-free allergy eye drop available in the US, providing a better treatment option for the US population suffering from allergic conjunctivitis.
Conjunctivitis treatment
Allergic conjunctivitis is the most common form of ocular allergy and is characterised by an inflammatory response of the conjunctival mucosa. A wide range of therapeutic options is available for the treatment of allergic conjunctivitis, consisting of several therapy classes: antihistamines, mast cell stabilizers, nonsteroidal anti-inflammatory drugs (NSAIDs), and corticosteroids.
Clinical trials have demonstrated the noninferiority of EM-100 topical ophthalmic solutions to competitor products for the treatment of itchy eyes. Additionally, EM-100 showed statistically significant superiority compared to placebo at measured time points and no adverse events.
Eton is expecting several product launches later this year, with its injectable drug for low blood pressure awaiting FDA decision in October. According to GlobalData, Eton has seven products in active development for multiple indications.
In February 2019, Bausch Health Companies and Eton Pharmaceuticals acquired the US rights to Eton Pharmaceuticals' EM-100. This deal allows Bausch Health to maximize EM-100's commercial potential, given the company's broad range of eye health products, and to provide global reach. Eton Pharma remains optimistic, stating EM-100 will become available despite the pushback from the FDA, as the complete response letter did not state the need for additional clinical data. Globaldata expects that EM-100 may face some minor delays in reaching its launch date.