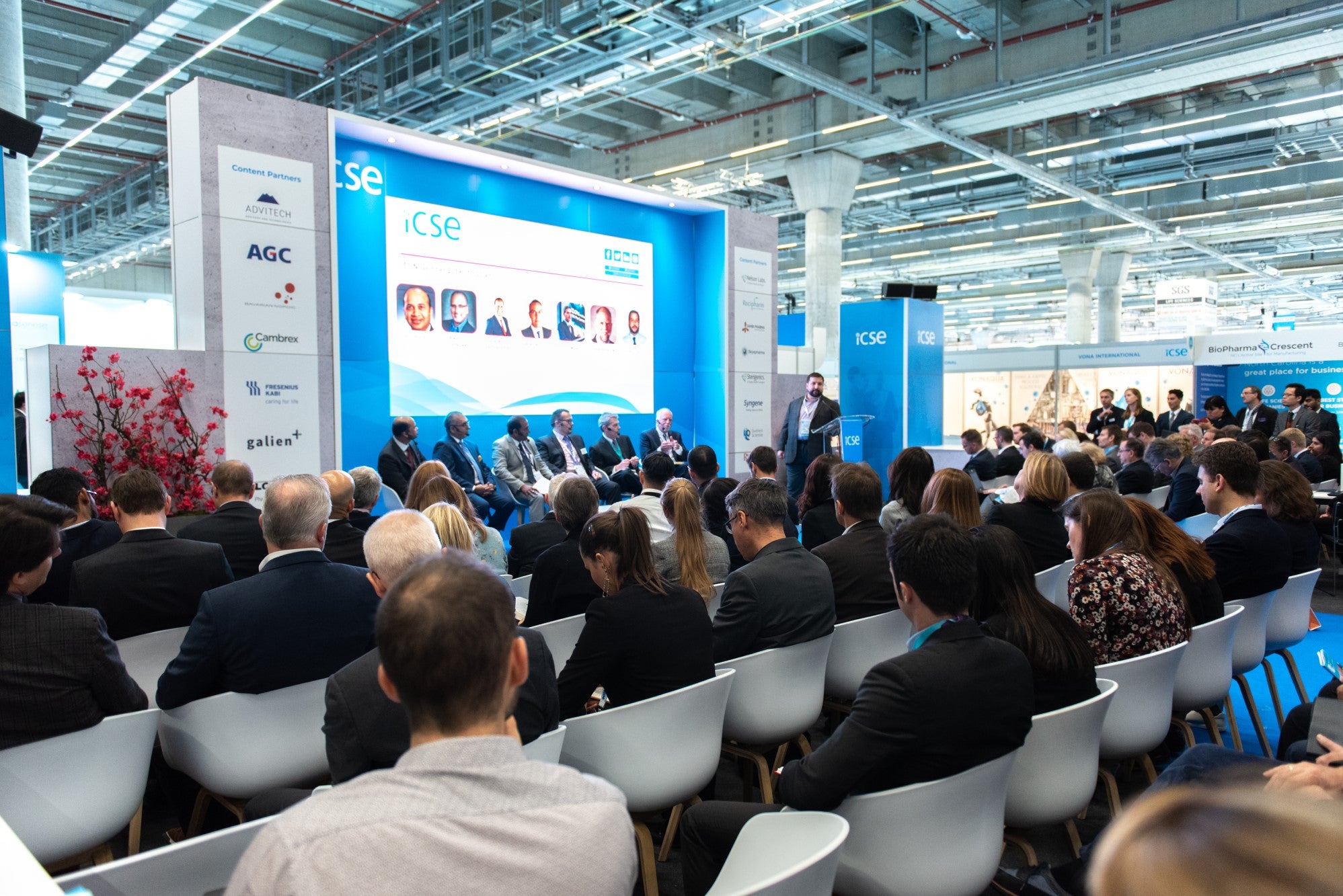 The growth and demand for contract manufacturing services are "tremendous" and contract manufacturing organisations (CMOs) are operating close to capacity, industry expert and emeritus PharmSource editor-in-chief Jim Miller has said.
Speaking on the keynote panel at the Convention on Pharmaceutical Ingredients (CPhI) worldwide conference in Frankfurt, Germany, on 5 November, Miller and other panelists reflected on industry mergers and acquisitions (M&A), the "one-stop-shop" CMO model, continuous manufacturing, and scalable facilities during a session moderated by Peter Shapiro, GlobalData senior director and editor-in-chief of PharmSource.
Waning Private Equity Investment
Miller said the historic involvement by private equity (PE) in the CMO space has been replaced with large CMO investors because PE firms "don't want to pay the kind of multiples that a strategic buyer can pay." 
Peter Bigelow, President of xCell Strategic Consulting (Paoli, PA, US) added that the role of organic growth in the cell and gene manufacturing market is rising and predicted that we will see more M&As in the near future in this field. Large CMO players are increasingly purchasing underutilised pharma facilities, according to the PharmSource article "Thank You, Next: Divestment by Large Bio/Pharma Creating Virtual Companies in Need of CMOs" (June 2019).
Reflecting on recent M&A by large CMOs, panelist Anil Kane, executive director, global head of scientific and technical affairs, Patheon, part of Thermo Fisher Scientific (Waltham, MA, US) noted Thermo Fisher Scientific's acquisition of Brammer Bio LLC (Cambridge, MA, US) in March and a small molecule GlaxoSmithKline Plc (Brentford, UK) API site in Cork, Ireland in May. 
Jeremie Trochu, vice-president of operations, early phase development, oral drug delivery, Catalent (Somerset, NJ, US) similarly noted Catalent's acquisition of Paragon Bioservices Inc (Baltimore, Maryland, US) in June 2019, Juniper Pharmaceuticals Inc (Boston, MA, US) in July 2018 and an Anagni, Italy facility from Bristol-Myers Squibb Co (NY, NY,US) in June. 
Both Brammer and Paragon are in the viral vector space and will allow Thermo Fisher and Catalent to expand into cell and gene therapy. Interestingly, the acquisitions of Paragon and Brammer were predicted in a past Trend report (M&A in the Contract Manufacturing Industry: Implications and Outlook – 2018 Edition). 
One-stop-shop vs multi-sourcing
Panellists including Ganesh Vaidyanathan, head of business development, Dr Reddy's Custom Pharma Services (Hyderabad, India) said client demand for "one-stop-shop" CMOs is continuing. Kane supported this view, saying Patheon/Thermo has 16 active drug programs for clients that it has taken from preclinical development all the way to packaging as a one-stop-shop, of which several drugs are nearing approval.
Nonetheless, all the panellists showed a level of scepticism towards one-stop shopping that was not seen at last year's conference. Miller pointed out that performing all services under one roof is much more realistic in the large molecule space where most products are produced in cell culture and have an injectable dosage form. The same is not true of small molecules. Despite the advantages of one-stop shops, Trochu said clients are taking advantage of having multiple manufacturers in different regulatory markets. This trend is supported by the high volume of dual sourcing in the PharmSource report "CMO Scorecard: Outsourcing of NDA Approvals and CMO Performance – 2019 Edition" (March 2019).  
Continuous manufacturing and future tech
The industry's lethargic embrace of continuous manufacturing was another panel talking point.
Kane said although Patheon (now owned by Thermo Fisher Scientific) invested in continuous manufacturing at its Greenville, NC, US facility for oral solid dosage forms, in general, the conservative nature of the pharma manufacturing industry is preventing further development of continuous manufacturing. This is despite US Food and Drug Administration (FDA) encouragement of continuous manufacturing: the agency released draft guidance in February 2019 supporting continuous manufacturing, especially of small molecule, solid, oral dose products (B/POR, March 2019). The NIH has funded Continuus Pharma (Woburn, MA, US), a company that grew out of the Novartis-MIT Center for Continuous Manufacturing (Cambridge, MA, US), to develop machinery for continuous manufacturing, noted Miller. 
Continuous processing has challenges to adoption, Bikash Chatterjee, president and CSO, Pharmatech Associates (Hayward, CA, US), noted: products can only be recalled via the creation of artificial batches. The development of more complex sampling and analytical techniques will help the development of continuous manufacturing, he said. Trochu proposed the adoption of semi-continuous manufacturing techniques as a solution that captures many of the positives of true continuous manufacturing while allowing more flexibility. 
Aside from continuous processing, the panel noted other advances — or lack thereof — in manufacturing technology. Vaidyanathan said there is little scalability in the small molecule space, and that scalable approaches are "still aspirational at this time." Chatterjee said, "Pharma 4.0" has the potential to give a better understanding of manufacturing though data analysis, leading to a revolution in the industry. 
Chatterjee also discussed the adoption of modular single-use units for the production of biologics — also referred to by WuXi AppTec (Shanghai, China) as the "Starbucks model," after the global coffee chain — but was unsure how it could be fully implemented. Bigelow and Miller predicted the "Starbucks model" of standardisation will lead to greater manufacturing gains than flexible models, especially for smaller clients if they are willing to adopt standardized CMC standards in early development (for more on this model, see "'The Starbucks Approach' Will Lead to Greater Flexibility in CDMOs," B/POR, July 2018.) Miller echoed this call for greater standardisation as being "more useful to clients than flexibility."