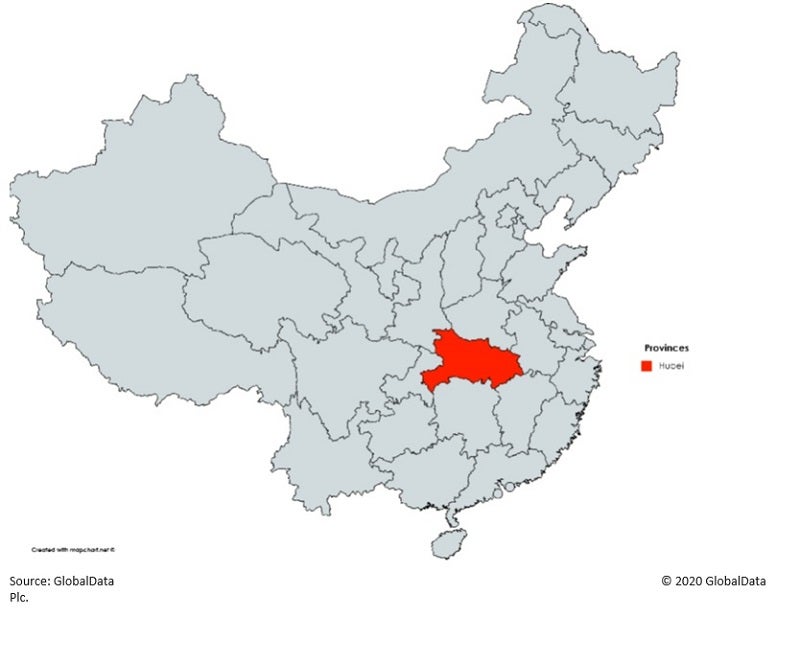 Follow the latest updates of the outbreak on our timeline.
The Chinese Government has authorized biotech companies in Wuhan, the epicentre of the coronavirus outbreak, to return to work on Friday 14 February, the CEO of the largest biologics facility in Wuhan, China, told GlobalData PharmSource.
James Huang, executive Chairman and CEO of JHL Biotech Inc (Zhubei, Taipei, Taiwan) was in New York for BIO CEO & Investor Conference and spoke to our editor on February 11. Huang said the BioLake Biotech Industry Development Zone, where JHL and other biotech companies are located, "is actually quite isolated" and, of multiple companies he runs in the park, only one employee was infected as of February 11.
Huang added that companies in the BioLake Biotech Industry Development Zone have received government approval to return to work by Friday 14. Administrative and non-essential workers would work from home, he said.
Wuhan, the capital of the central Hubei province of China, was the location of an outbreak of a previously unrecognized coronavirus, Covid-19, in December 2019. Since then, it has reached at least 26 confirmed countries and is responsible for more than 1,000 deaths. The resulting epidemic has led the Chinese Government to take dramatic steps to contain the virus, including locking down Hubei province with a curfew, and isolation of the entire province from the rest of China. China's pharma manufacturing facilities are heavily concentrated in the Eastern and Southern provinces; if those provinces were subject to future government shutdowns such as Hubei's, the potential damage to China's pharma manufacturing industry could be far higher.
China is a major small molecule active pharmaceutical ingredient (API) and fine chemical intermediate manufacturer for the drug industry internationally. Pharmaceutical companies have halted operations in China to prevent the spread of the virus between employees. At the time of publishing, these include Novo A/S (Bagsværd, Denmark), which has an API manufacturing facility in Tianjin and other facilities in Beijing, and international publicly traded contract manufacturing organizations (CMOs) such as Lonza (Basel, Switzerland), which has an API facility in Guangdong. Currently, 16 countries have banned travellers from China from entering their borders and this number will only rise as national governments seek to prevent a pandemic; furthermore, the Indonesian Government is contemplating banning Chinese imports. There is the potential for long-term economic damage if the spread of the virus is not halted in China.
Wuhan has aspirations to play a prominent role in China's rapidly growing biosimilars market; however, the recent outbreak is delaying those ambitions. Celltrion Inc (Seoul, Korea) has recalled its employees from Wuhan until the outbreak is brought under control, after announcing in January 2020 that it would build its first overseas manufacturing plant in Wuhan — a biologics production site that would both supply the Chinese market and provide contract manufacturing.