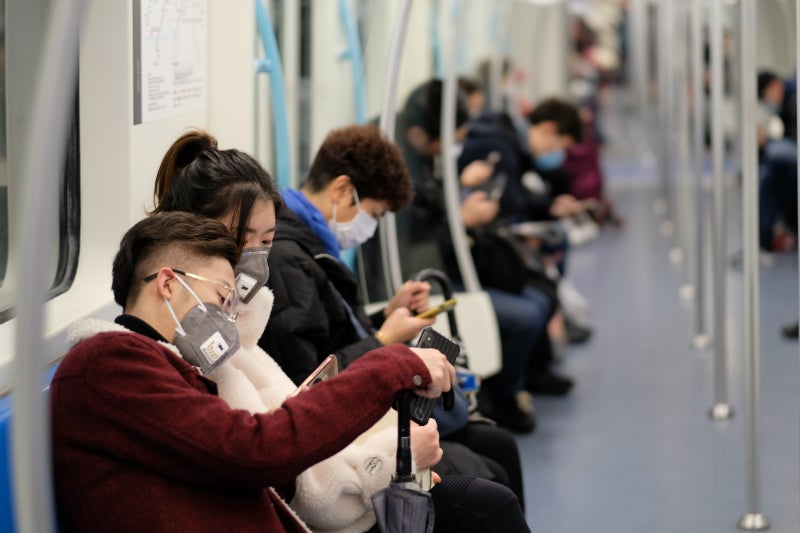 The five key events we at GlobalData had identified to watch for during the novel coronavirus outbreak occurred in the last two weeks.
We will analyse the development of the five key events and provide insight into what should be expected in the coming weeks.
Key event 1: The World Health Organization (WHO) declared the 2019-nCoV a Public Health Emergency of International Concern. This declaration was made at the second meeting of the emergency committee after the first meeting resulted in a wait-and-see approach. The decision was driven by a continued increase in confirmed cases and new countries reporting cases. The WHO aims to mobilize international response to prevent further spread of the disease and to support China in its fight against the virus. Both the WHO and the Centers for Disease Control and Prevention (CDC) have offered to send in specialized infectious disease experts to aid China and also to learn from China, but it is puzzling why China still has not formally invited them. Better international collaboration could help to improve our understanding of important characteristics of the virus, such as its mortality rate, infectiousness, rate of undetected cases, and any long-term health consequences of infected individuals. Gaining more knowledge of the disease should be a priority in the following weeks.
Key event 2: Person-to-person transmission has occurred in several countries, such as the US, Vietnam, and the Philippines. However, the rate of these transmissions is extremely low and limited to close contacts such as family members of those with travel history to Wuhan. Currently, over 99% of confirmed cases are still found within China, but this can change very fast. Most countries are using airport temperature scans to screen arriving passengers, aside from those evacuated directly from the Wuhan area who are sent to quarantine centres. However, the temperature scanning method proved to be only around 5% effective in finding influenza cases according to a study conducted in Auckland, Australia by Hale and colleagues published in Emerging Infectious Diseases. With recent findings that individuals may transmit the virus even while they are asymptomatic, the rest of the world needs to find additional ways to contain travel-related cases. Very drastic measures have already taken place, such as a temporary ban on the entry of foreigners into the US from China. We will be monitoring how well the rest of the world controls travel-case introductions.
Key events 3 and 4: Quarantine has expanded throughout China. As many workers are returning to work this week, community quarantine has tightened. In some locations, families have to register a single person who will be allowed to go outside the home to purchase necessities with a pass. Even with such severe travel restrictions, case count in China has increased at an astonishing speed, from just 600 cases on January 23 to 37,251 total confirmed cases on February 9, 6,400% growth over the last 17 days, an average daily increase of nearly 400%.
In addition, new data on patient characteristics of the 41 patients admitted to hospitals in Wuhan showed that the first confirmed case illness onset happened as early as December 1, which pushes the start of the timeline back by a month. We will need to keep an eye on how the epidemic curve progresses in China in the next few weeks. The case count in outbreaks typically follows a bell-shaped curve. An end of the outbreak will be likely if we start seeing the back end of the bell curve developing when new case counts start to decrease.
The graph shows that while the total case count is climbing quickly, the number of new cases from the last week do signal a small decrease, but only time will be able to confirm whether this is truly a downturn of new infections. Another aspect to the increase in case count is that we have not seen an official report of case count among medical workers, especially death counts among medical workers. By January 25, over 1,200 medical workers from all over China were sent to Hubei Province to relieve the overworked local medical teams. Knowing case count among medical workers will both inform the disease's virulence and will also be a measure of how well China is coping with the demand put on its healthcare system and how transparent its information-sharing practices are.
Key event 5: Vaccine and drug development have moved faster than anticipated. A number of companies, ranging from small biotechs with no marketed products such as Moderna, Inovio, and Novavax, to larger players with notable infectious disease experience, such as Gilead and Johnson & Johnson, have thrown their hats into the ring to develop an agent to address the ongoing Wuhan coronavirus outbreak. While these agents are quite early in development, the breadth of the avenues of attack to curtail this outbreak is remarkable and outstrips initial efforts we've seen for pathogens such as Zika and the now vaccine-addressable Ebola virus.
The epidemiological events related to the 2019-nCoV are evolving fast but we are also learning significantly more about the new virus every day. Now it comes down to a race between how fast the virus can spread and how fast we can control it.