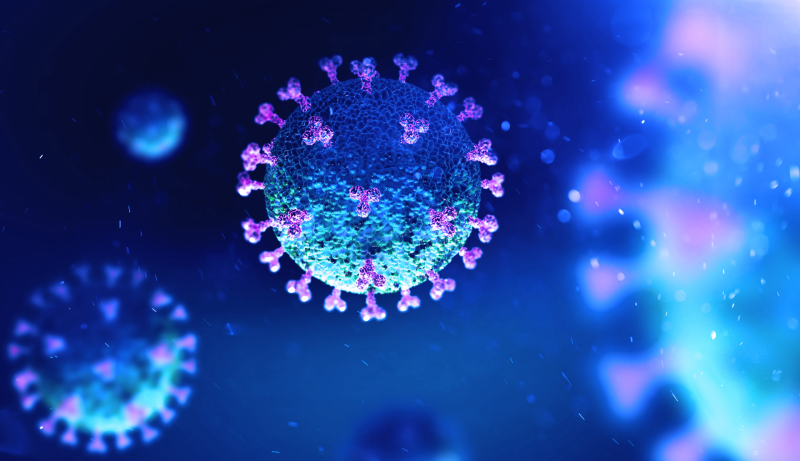 The Covid-19 pandemic has led to temporarily increased drug sales for most big Bio/Pharma companies in Q1 2020. Brokers agree that these sales increase sales when compared with what was forecast for Q1 2020 due to Covid-19-related purchases, as people stockpiled in preparation for reduced medical access in the lockdown. However, companies with fewer marketed drugs relying predominantly on the Covid-19 asset in their pipeline are gambling on the drug going to market, whereas other big Bio/Pharma companies may win in the long-term due to their diverse portfolio of drugs.
Figure 1: % Change of Total Q1 2020 Actual Sales Compared To Total Archived Global Analyst Consensus Sales Forecast As of 3 April
Credit: GlobalData
Note: Since March 31, some companies have launched COVID-19 drug programs and others have had their COVID-19 drug programs terminated. Q1 2020 Archived Global Analyst Consensus Sales Forecast is collated from broker forecasts published in January–March 2020. Only 10 out of the Top 20 Companies by Market Cap have Archived Drugs Sales Forecast for Q1 2020.
The actual Q1 2020 global sales for companies that were not developing a Covid-19 drug during Q1 2020 saw an 8% increase when compared to the archived global sales forecast for the same time period, according to GlobalData's Pharma Intelligence Centre Drug Sales and Forecast Database. In contrast, companies that were developing a Covid-19 drug only saw a 3% increase. Notably, companies with a Covid-19 drug in their pipeline during Q1 2020 saw a smaller market cap decrease of 5.8% compared with 12.6% for companies without a Covid-19 drug in the same timeframe.
Vertex Pharmaceuticals' Q1 success can be attributed to Trikafta (elexacaftor/tezacaftor/ivacaftor and ivacaftor), which led to the company having the greatest difference compared with forecasts of 23% across its four drugs in Q1 2020, as shown in Figure 1. Trikafta, a small molecule combination drug for cystic fibrosis (CF), exceeded predictions the most, with Q1 sales of more than twice what was forecast. Trikafta was able to steal market share from other combination drugs due to its high efficacy and the larger proportion of CF patients that can be treated compared with competitor drugs.
Regeneron Pharmaceuticals was the only company to fall short of its Q1 2020 archived forecasts by 1%. As one of only three marketed drugs, Regeneron's top seller Eylea (aflibercept) requires hospital appointments for intravitreal injections, which likely decreased due to the Covid-19 outbreak. The launch of Novartis' Beovu (brolucizumab-dbll) as a competitor in late 2019, which requires less frequent administration and therefore fewer hospital appointments, also impacted Eylea's sales. Additionally, preventative injections of the drug will have ceased completely due to the Covid-19 lockdown. Sanofi's divestment of its 20.6% stake in Regeneron, which it announced on May 26, 2020, indicates that Sanofi is aware that Regeneron's value has reached its peak. This puts even more pressure on Regeneron and Sanofi's Covid-19 drug Kevzara (sarilumab), which is now in Phase III trials, to succeed, as the expectation of its success led to a 33% increase in Regeneron's market cap in Q1 2020. If the drug fails, it is likely that Regeneron will see a rapid fall in market value and may not have the drug sales strength to recover. Overall, it is likely that the real winners in big Bio/Pharma will be the companies that focused on bolstering their existing marketed drug portfolio rather than those that joined the race to develop a Covid-19 asset.