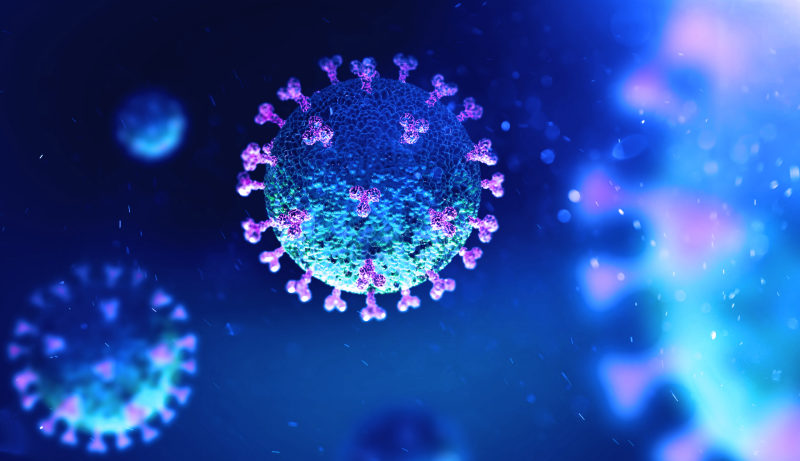 There are now more than 4.85 million confirmed cases of Covid-19 worldwide. The disease has reached 190 countries, with the US being one of the most affected. According to the US Centers for Disease Control and Prevention (CDC), the majority of confirmed cases are in seen in adults aged 18–44 years and 45–64 years (Figure 1). Nearly 3% of confirmed cases in the US occur in ages 0–17 years, and most of the children who become ill have mild symptoms. A similar disease progression was observed in Wuhan, China where children rarely experienced severe Covid-19 disease. However, some children have developed a severe inflammatory response due to coronavirus infection that appears similar to Kawasaki disease. Doctors are referring to this response as a pediatric multisystem inflammatory syndrome or multisystem inflammatory syndrome in children (MIS-C). Although severe Covid-19 illness is less frequent in children, it is still significant. Further research into MIS-C could provide insight into how Covid-19 affects the immune system and how it can be treated.
The condition presents with symptoms such as fever, swollen lymph nodes and eyes, and sharp abdominal pain. This pediatric syndrome has been tied to the coronavirus because most cases either tested positive for Covid-19 at the time their symptoms developed or had a positive antibody test. While this new syndrome has similarities to Kawasaki disease, an observational study from Italy and a review of cases in New York City, NY, US has highlighted differences between the two diseases.
The observational study conducted in the Bergamo province in Italy compared all patients diagnosed with Kawasaki disease in the five years prior to the Covid-19 outbreak with those diagnosed at the beginning of the epidemic. The findings of this study highlighted that patients diagnosed prior to the epidemic were three years old on average, and those diagnosed during the epidemic were 7.5 years old on average. The new syndrome is more likely to affect the heart, as 50% of Italian children diagnosed during the epidemic had inflammation of coronary arteries and 50% showed signs of toxic shock. In comparison, only 10% of those diagnosed prior to the outbreak showed cardiac involvement and none experienced toxic shock. Doctors in the US and Italy have also noted that the new syndrome has a more severe disease course, which requires the use of steroids in addition to immunoglobulin infusions, antibiotics, and high-dose aspirin.
This immune response has not been observed in adults, where the disease progression of Covid-19 seems to affect the lungs more than the heart. In adults, coronavirus enters the cells in the lungs and replicates, causing difficulty breathing and often leading to respiratory failure. In children, this post-coronavirus infection inflammatory syndrome affects the heart and other organs. To date, there have been 157 suspected cases of pediatric multisystem inflammatory syndrome reported in New York state, and approximately 230 suspected cases in the UK, France, Italy, Spain, and Switzerland, among others. Even though a small proportion of confirmed cases of Covid-19 occur in the population under the age of 18 years and pediatric multisystem inflammatory syndrome appears to be a rare complication, studies such as the one carried out in Italy can provide valuable insight. Observational studies can shed light on the immune response that Covid-19 triggers in children and promote data collection efforts, which can lead to a better understanding of how the virus works and possible treatment options.
Figure 1: US Age-Specific Confirmed Cases of Covid-19, Age 0–≥85 Years, Men and Women, N, 2020.
Source: GlobalData; CDC,