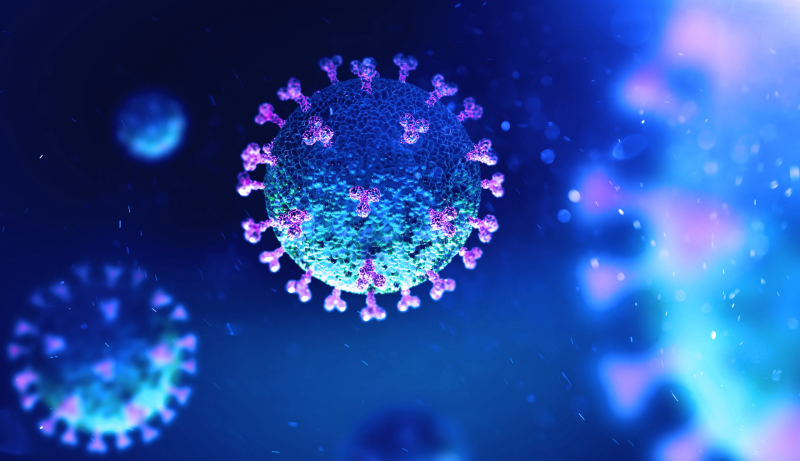 As of 13 May, the worst Covid-19 outbreak in Europe was located in Spain, which is only second to the US for disease prevalence globally. According to the GlobalData Covid-19 Epidemiology Dashboard, Spain has 269,520 diagnosed individuals and 26,920 confirmed deaths. On 14 March, the Spanish government implemented one of the strictest lockdown policies Europe after announcing a 15-day state of emergency, where all movement was banned except to move except to buy food or medicine and to work. Later, this was tightened to require all non-essential workers to stay at home for two weeks. The first confirmed coronavirus case in Spain was found in a German tourist in the Canary Islands, who was thought to have contracted the virus from people who had travelled to China on 31 January. Since then, the major events that are thought to have contributed to the spread of the virus in Spain include 2,500 Valencia fans who travelled to Milan in Italy's Lombardy region to spectate a soccer game and 700 guests at a Tenerife hotel who isolated after an Italian tourist tested positive in late February. Recently, Spain announced a four-phase plan to lift the lockdown by the end of June after the rate of infections and deaths in the country had slowed. GlobalData's Pharma Intelligence Center's Contract Service Provider database shows that there are 131 contract manufacturing organisations (CMOs) in Spain with 161 Spanish sites This database has also been used to provide the information for contract service providers shown in Figure 1.
Figure 1 shows that Barcelona has the largest number of manufacturing facilities for a Spanish location, with 53 facilities, and that Madrid has the second largest number with 19 facilities. The large CMO Lonza Group (Basel, Switzerland) has one active pharmaceutical ingredient (API) biologics facility based in Galicia, and Recipharm AB (Stockholm, Sweden) has two commercial dose facilities based in Madrid and Catalonia, the two regions in Spain that have been hit worst by the Covid-19 pandemic. Madrid is Spain's capital and largest city, and is the worst-hit Spanish region for Covid-19 prevalence, with 65,000 cases confirmed as of 13 May, slightly more than Catalonia. Catalonia has imposed stricter lockdown measures after it experienced periods of rapid infection spreading, and has employed different measures compared to Madrid to tackle the infection, which may have contributed to a lower prevalence. The rest of the top six cities in Spain currently have a far lower prevalence of Covid-19 infections than Barcelona or Madrid, with Galicia having less than 20% of the prevalence of the two largest cities each.
Figure 2 shows that large, internationally recognised CMOs such as Lonza Group and Recipharm AB contract manufacture three drugs each at Spanish sites. Lonza manufactures API for the blockbuster drugs AbbVie Inc's (North Chicago, Il, US) Humira (adalimumab) and Alexion Pharmaceuticals Inc's (Boston, MA, US) Soliris (eculizumab) at Spanish sites. Recipharm manufactures the solid dose for F. Hoffmann-La Roche Ltd's (Basel, Switzerland) Invirase (saquinavir mesylate) and Pfizer Inc's (New York City, NY, US) Viracept (nelfinavir mesylate). However, the vast majority of innovative products are outsourced to companies that are headquartered in Spain, including large Barcelona-based companies such as Esteve Pharmaceuticals SA (Barcelona, Spain), Uquifa SA (Barcelona, Spain), and Farmhispania SA (Barcelona, Spain), indicating that the country's CMO space is dominated by domestic rather than international companies. As of May 12, there were 55,144 cases of coronavirus in the Catalonia region, the second-highest after the community of Madrid. The majority of companies in Figure 2 are pharma CMOs (dedicated contract). Figure 2 contains only three excess capacity CMOs: Esteve Pharmaceuticals SA, Insud Pharma (Madrid, Spain), and Medichem (Barcelona, Spain). Excess capacity CMOs are pharma companies that market their own products and have contract manufacturing activity. For these companies, GlobalData is unable to guarantee that contract manufacturing is occurring in their Spanish manufacturing facilities.
Workers employed in the healthcare, food and medicine (production and selling of pharmaceuticals), public transport, fuel and energy, security forces, law enforcement bodies, and information technology and telecom services sectors were considered essential workers who were exempt from the lockdown restrictions. The Spanish Ministry of Health was previously given powers to temporarily occupy companies and services in the pharma sector and restrict companies from selling to certain customers to ensure that the supplies needed for public health were available. Now that the infection rate and death tolls have dropped, The Spanish Ministry of Health is less likely to use these powers.
Figure 3 is constructed from GlobalData's Pharma Intelligence Center Drugs by Manufacturer database, which details the manufacturing relationships for novel products approved in the US and EU. As Figure 3 shows, the vast majority of products outsourced to CMO sites in Spain have their small-molecule APIs manufactured by CMOs, which indicates Spain's lack of development of pharma CMOs compared to the rest of the top EU markets. Spain has far fewer dose manufacturing relationships and overall outsourced products compared to Italy (B/POR, April 2020).
Table 1 shows the top ten outsourced drugs by 2019 revenue that are being manufactured in Spanish facilities. All of the listed drugs are blockbusters that could potentially have their supply significantly disrupted depending on coronavirus infection rates and whether a second lockdown is imposed.