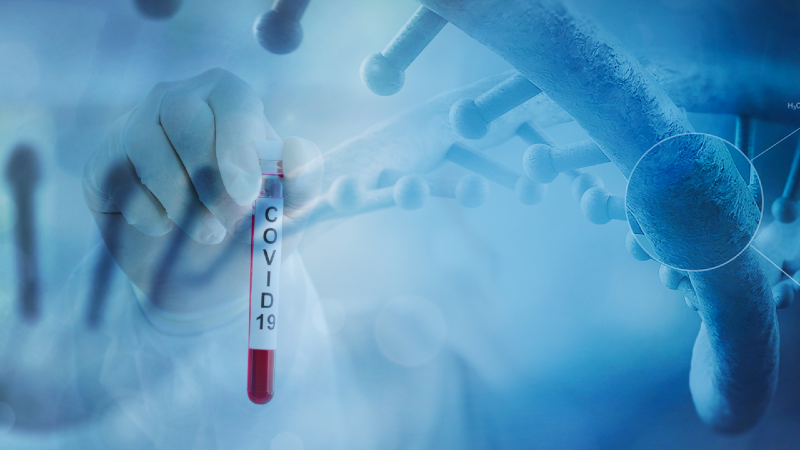 As economies around the world are suffering from the impact of Covid-19, businesses are experiencing losses, workers are without jobs, and many face the challenge of a complete upheaval of lifestyle. However, pharmaceutical companies taking centre stage in the Covid-19 fight, such as Gilead and Eli Lilly, are seeing positive growth on the stock market and a new burst of innovation in the infectious disease landscape as the race for treatment approval for a Covid-19 therapy takes off. But what impact are pharmaceutical companies having in a time of strong clinical need?
AstraZeneca (AZ) expects to see a drop in revenue due to China's current economic position. China has been seen as an area of strong growth for AZ, making it more susceptible to a revenue downturn compared to other Big Pharma. The outbreak will, therefore, hinder this growth, and even more so as it begins to halt economies in other regions of the world such as Europe and the US, areas where AZ makes other large fractions of its total revenue. But in face of this potential hit, AZ has announced a donation of nine million face masks to various countries facing hard struggles with the virus and has ramped up trials on diagnostic testing measures. GlobalData anticipates that AZ may be able to override this loss of revenue with the prospect of a successful drug agent against Covid-19, such as their cancer treatment Calquence (acalabrutinib). The company is rapidly developing a clinical trial of the drug in Covid-19 patients. Furthermore, AZ has joined forces with Sanofi in the hope of developing a vaccine, another project that would help to regain lost revenue.
Other pharmaceutical companies are following suit during the Covid-19 pandemic and using their own capabilities to lighten the burden of coronavirus on their patients. Eli Lilly has offered great support to its diabetic population with full-page adverts in various US papers detailing how they can receive support in such a financially unstable time. For many insulin-dependent diabetics, their unprecedented financial predicament could leave them unable to access lifesaving medication, something Eli Lilly is fully aware of. Therefore, it has offered greater support to those who have lost jobs or insurance plans due to the virus. Patients are encouraged to call the Lilly Diabetes Solution Center, where they can talk through various options with advisers, such as switching to the appropriate generic or limiting monthly prescription costs, to ensure there is no interruption to their supply of diabetes medication. GlobalData expects that each pharmaceutical company will find its own unique strategy of support for patients, as not doing so could lead to detrimental effects on reputation.
Another point of interest is Bayer, which has donated three million Resochin (chloroquine) tablets to the US government for use in Covid-19 patients. The drug is not yet approved for use in the US, and the company is now working with authorities on an emergency use authorisation. This subsequent approval will ensure a strong uptake for Resochin, as it has been prematurely backed by President Trump and is seen to be a potential contender in the fight against Covid-19. Whether its less-toxic derivative hydroxychloroquine will show similar benefit with greater tolerability remains to be seen, and could change Bayer's Covid-19 standpoint. Novartis is also giving back to the population in a time of crisis, having committed to donating 130 million doses of hydroxychloroquine to aid the global pandemic; however, the company only holds drug registration in the US and will need to now work with authorities such as the EMA and FDA to enable access of the drug globally. Further to this, it has started a response fund with $20M that will award grants to local communities affected by the pandemic. The company has also entered the Covid-19 Therapeutics Accelerator headed by the Bill and Melinda Gates Foundation to promote and fund the innovation of antiviral drugs. GlobalData expects that both Bayer and Novartis will gain financially from the use of hydroxychloroquine and chloroquine worldwide.
Pfizer has also unexpectedly gained from the coronavirus outbreak. Pfizer's pneumonia vaccine Prevnar 13 has seen an unexpected jump in sales, most probably due to the course of the coronavirus, which in severe cases causes pneumonia with high mortality rates. This increased revenue for Pfizer will be matched and exceeded if its collaboration with BioNTech for a Covid-19 vaccine is successful. This will be developed for areas outside of China suffering from the pandemic, as BioNTech has collaborated with Shanghai Fosun Pharmaceutical Group in China. Although the vaccine will endure a long path to approval, the unknown recurrence of Covid-19 alongside the huge economic and social impact it has caused globally will guarantee widespread uptake of the vaccine. GlobalData believes that the collaboration between Pfizer and BioNTech will face fierce competition from other pharmaceutical companies such as Johnson & Johnson, Gilead and Amgen. There are also unexpected entrants to contend with, such as Kentucky BioProcessing, a subsidiary of British American Tobacco, who are in preclinical stages with a not-for-profit plant-based vaccine.
Gilead, potentially the most beneficial and controversial of all Covid-19-fighting drug-makers, has also made a contribution to the Covid-19 battle. Remdesivir, Gilead's promising antiviral, has been given Compassionate Use Program (CUP) status and is one of the top-ranked drugs to help battle the coronavirus crisis. It has had positive results in animal studies and also in those treated on its CUP. The drug was granted orphan drug status on March 25th, 2020, by the FDA, which garnered heavy criticism: orphan drug designation would also entail huge tax benefits and a long patency period in which generics—cheaper and more accessible alternatives—would not be permitted. This begs the question: should pharmaceutical companies be encouraged to profit from pandemics like Covid-19? AbbVie, at a similar time, denounced all incentives of orphan drug designation for its HIV antiviral Kaletra (lopinavir/ritonavir) being trialled for coronavirus. Therefore, it's no surprise that Gilead asked for the orphan drug status to be removed following the uproar, very shortly after the designation was first announced. This move makes greater financial sense for the company, as their drug agent would see little uptake if it held a much higher price tag than others unless it showed unmatched efficacy. Furthermore, in a space where more companies will likely refuse the benefits of specific approvals or designations, the competition will increase markedly, leaving GlobalData to assume that there will be stringent pricing measures employed to ensure that the first approved product is financially competitive to ward off a huge influx of generic alternatives.
As more trials take place and new emerging therapies are publicised, drug companies will now be under pressure to show their own compassion regarding drug development royalties. Moreover, in a time of economic regression and global health fears due to Covid-19, the reputations of pharmaceutical companies are on the line and their impact on the fight against the virus will not be easily forgotten. The concept of large profits coming from newly developed drugs will face increased scrutiny in a time of global pandemic as a result of public and competitive pressures.