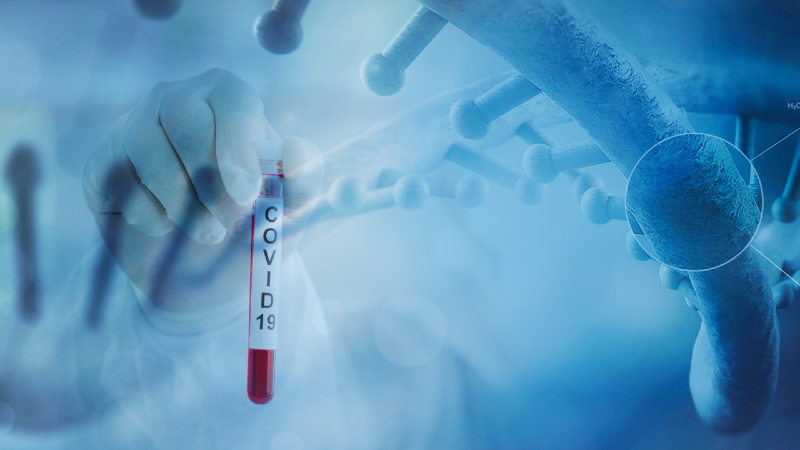 In GlobalData's latest thematic report, Coronavirus Disease (Covid-19): Pipeline and Clinical Trial Analysis – April 2020, 477 visitors on GlobalData's Pharmaceutical Technology website were surveyed about how confident they were that Pharma/Biotech will be able to develop an effective treatment for Covid-19 within the next 12 months.
The overwhelming majority of the respondents were optimistic about the search for a treatment, with 48% saying they were very confident, 32% somewhat confident, and 20% not confident at all. It is currently unknown how quickly a proven treatment will become readily available. However, the large number of clinical trials against Covid-19 is promising for a quick turnaround.
The global number of confirmed Covid-19 cases just passed two million. The number of new cases has been declining in Italy, Spain, and Germany, but the US and UK have shown little slowdown, and cases have been increasing in India and many African countries. As such, the search for effective treatments remains urgent. The push to create a Covid-19 vaccine is currently estimated to take approximately 12­–18 months, but many already established and developed drugs are currently being tested for the treatment of Covid-19 infections. These include antivirals such as Gilead's remdesivir, human immunodeficiency virus (HIV) drug combinations such as ritonavir + danoprevir, the malaria drug chloroquine, the influenza drug favipiravir, and the immunosuppressing interleukin (IL)-6 inhibitors Kevzara, Soliris, and Sylvant. While antivirals are presumed to be most effective when given to patients soon after contracting Covid-19 or in mild cases, treatment with IL-6 inhibitors is presumed to suppress the body's inflammatory response to the high viral load. This overreaction of the immune system, called a cytokine storm, is likely responsible for the decline in lung function seen in severe Covid-19 patients.
At present, the most promising candidate is Gilead's antiviral remdesivir, a viral ribonucleic acid (RNA) polymerase inhibitor that is currently in clinical trials in the US and China. Remdesivir is already approved by the FDA for compassionate use, but it is difficult to obtain due to the high demand. Scepticism about remdesivir's efficacy arose when Gilead increased the number of participants enrolled in its trail significantly from 400 patients to 2,400 patients in the severe trial and from 600 patients to 1,600 patients in the moderate trial, as this is often a sign that more statistical power is needed to show efficacy. Results from trials in China are expected this month, and data from Gilead's own trial is expected in May 2020.
According to GlobalData's new thematic report, more than 200 substances are under investigation and more than 500 clinical trials are planned or ongoing for the treatment of Covid-19. Thus, the general optimism expressed in Pharmaceutical Technology's survey is based on a solid foundation. Social distancing measures are showing effect in many countries, and China's Hubei province is being released from quarantine. However, outbreaks can still happen anytime due to the low overall global immunity against the novel coronavirus. A vaccine is still a long time away, so treatments that have had their efficacy proven in large clinical trials are still the most promising short-term options for the Covid-19 pandemic.
Figure 1: Industry Perspective on Therapeutic Development. Credit: GlobalData