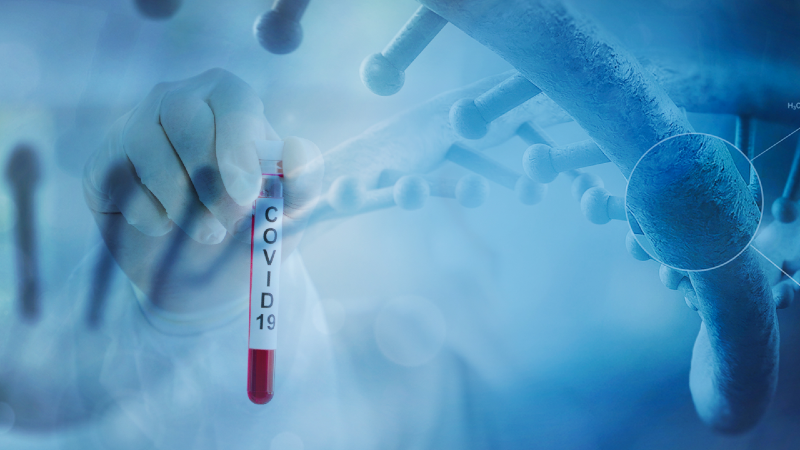 by Bernarda Tundzhay in London.
The 12–18-month timeline often touted for Covid-19 vaccine availability is unrealistic, experts said, estimating 18–24 months instead. In addition to the inherent hurdles in developing DNA / ribonucleic acid (RNA) vaccines, they pointed to the many unknowns with this new SARS-CoV-2 virus. The worldwide pandemic of Covid-19, which is caused by the novel SARS-CoV-2 virus, started in late 2019 and has since spread all over the globe.
Experts were similarly reserved on the potential for one of the main antivirals in development, Gilead Sciences' Phase III remdesivir. A refinement of the compound may improve its binding or a drug that hits another point of the virus' replication machinery may be better, one expert noted. The high variability in how patients respond make predictions difficult, several experts added. Moderna's mRNA-1273 vaccine also left experts uncertain of its effectiveness, as it depends on factors that are not clearly evident, such as immunogenic exposure, lifestyle, medical drug use and patient DNA and virus RNA diversity.
A vaccine or antiviral that shows a 30–40% suppression of virus replication could be valuable in at least alleviating symptoms, some experts noted. Remdesivir is in a mild-to-moderate Phase III trial (NCT04252664) and severe Covid-19 Phase III study (NCT04257656), and Moderna's mRNA-1273 is in a Phase I trial to prevent the infection (NCT04283461). Phase III remdesivir data is expected on 27 April, and Phase I mRNA-1273 results are anticipated in 2Q, according to an analyst report.
Gilead's market cap is $93.19bn, while Moderna's is $8.16bn. Neither company responded to a comment request.
Covid-19 vaccine availability: Hurdles to quick development
Usually, it takes about one year to initially test vaccine or antiviral products before moving them into clinical trials, said Barry Robson, PhD, co-founder, Ingine, UK. However, during the ongoing Covid-19 global pandemic, there is an obvious need for a quicker turnaround, but a rushed vaccine or antiviral of any kind could cause safety issues, such as where an autoimmune reaction is raised against a patient's own proteins, he added.
The DNA / RNA vaccines in development for Covid-19 modify a patient's DNA and create an antigen, specifically the virus, and the body then raises a defence mechanism to kill it off, said Hedley Rees, managing consultant and author, PharmaFlow, Cardiff, UK. The preclinical requirements for vaccine development are very stringent in these cases; therefore, it is very surprising and unrealistic that a vaccine may be available to the market in 12–18 months, he added.
The unrealistic timeframe and safety concerns were supported by Javier Jaimes, postdoctoral associate, Department of Microbiology and Immunology, Cornell University, Ithaca, who noted recruiting patients for such trials and developing the different phases are often difficult. Infecting subjects with a not well-known virus and rushing development would raise safety, quality and efficacy issues, he added.
The development will take at least 18 months, added Rees and Randy Vogenberg, principal, Institute for Integrated Healthcare and Access Market Intelligence, Greenville, South Carolina. Dr Alfonso Rodriguez-Morales, professor of Health Sciences, Universidad Tecnológica de Pereira, Pereira, Risaralda, Colombia, estimated the timeline to be no less than two years.
To address the need to get medical interventions faster due to the severity of the virus, Robson noted collaborations of pharmaceutical companies would be more beneficial compared to each company and academic centre testing separately. Coordinating R&D and opening up those results would allow researchers to avoid wasting time "reinventing the wheel" and would mean that ineffective drug candidates can be eliminated from the research pipelines of others involved in the fight against Covid-19, he added.
Questions around antivirals, vaccines
An acceptable benchmark for success for vaccines or antivirals in development would be to show a 30–40% suppression of virus replication, said Robson and Rees. This level of suppression is assumed to remove serious symptoms, Robson explained. This will hopefully give time and a chance for the patient's body to mobilize its molecular defence against Covid-19 through antibodies, Robson added. However, another hurdle is the still unclear immune response in terms of antibodies, Rodriguez-Morales noted.
Gilead's Phase III trials should assess viral load, mortality, intensive care unit (ICU) administration, hospitalisation and clinical recovery, added Rodriguez-Morales. The company's mild-to-moderate trial and severe Covid-19 study are both set up with a primary endpoint of time to clinical improvement (TTCI) measured at up to 28 days, but TTCR is defined differently for each study. In the former trial, TTCI is focused on more symptomatic measures like fever, respiratory rate, oxygen saturation and cough, while in the severe study, the endpoint concentrates on factors like death and ICU/hospitalization.
However, remdesivir is unlikely to address Covid-19, considering its efficacy in Ebola was not great, said Robson. Remdesivir has been at the centre of attention for Covid-19 treatments, as it showed promising antiviral activity against several variants of the Ebola virus, but the antiviral was never proven to be effective enough, as a Phase III trial found remdesivir to be less effective in preventing deaths from the virus than two other drugs.
Instead, a better choice might be a refinement of remdesivir would have something like small, specific changes to the structure of the drug molecule to improve its binding or a drug that hits another point of the virus' replication machinery, Robson added. Antivirals generally help to shorten the duration of symptoms, but they will not be a cure, added Rees. There is high variability in terms of how patients respond to antivirals, making predictions tough, he said.
Experts were similarly cautious about the potential of one of the most discussed vaccines, Moderna's mRNA-1273. Theoretically, it should work; however, for any vaccine, some patients will respond better than others, and some will not respond at all, Robson added. Efficacy depends on factors that are not yet easily understood, such as past immunogenic exposure, lifestyle, medical drug use and patient DNA and virus RNA diversity, he added.
It is unclear how effective these vaccines will be, as up to 30% of the time a patient has the common cold, the type of common cold virus is a milder type of coronavirus, said Robson. If people can get the common cold coronavirus repeatedly, then it may be difficult to get immunity to at least some other coronaviruses, he added. This might be solved by a vaccine targeting specific features of the virus surface, Robson noted. What is needed is a vaccine to prevent infection, not cure people, as vaccines may not be very helpful if Covid-19 infection is present, he said.
DNA / RNA vaccines have been studied for the past 20 years with no success, Rees said. Therefore, it would be very surprising if efficacy is achieved, he added. Additionally, because these vaccines have not been tested extensively in humans, their durability is unknown, which is where safety issues arise, he added. The only mRNA vaccine with clinical trial data is Moderna's CMV vaccine, mRNA-1647.
The genetic material in these types of vaccines functions to alter a patient's immune system, which is another safety concern, Rees said. Cytokine release syndrome is one of the risks related to these vaccines, he added.
Bernarda Tundzhay is a Reporter for Clinical Trials Arena parent company GlobalData's investigative journalism team. A version of this article originally appeared on the Insights module of GlobalData's Pharmaceutical Intelligence Center. To access more articles like this, visit GlobalData.