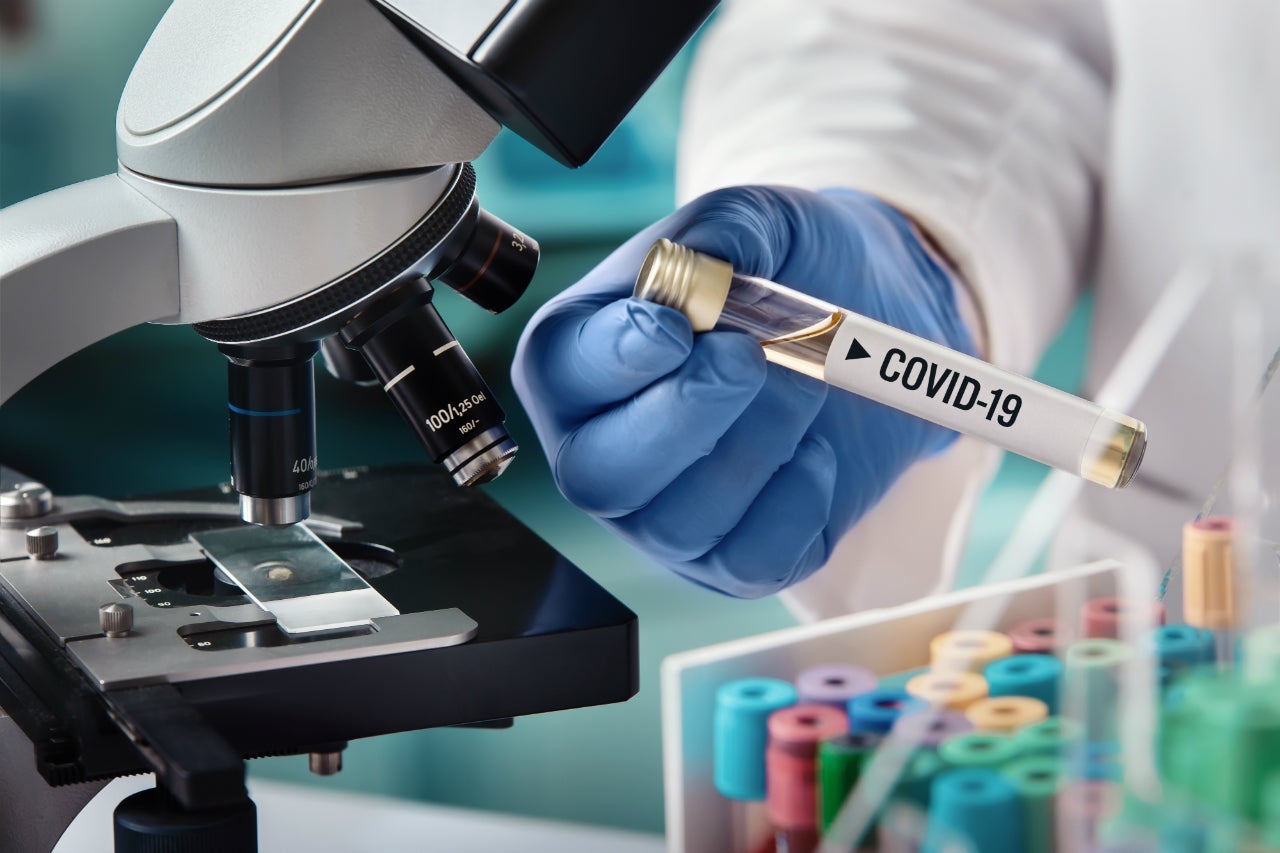 Covid-19 therapeutic drugs have seen a large decline in their forecast sales as the prospect of early vaccines become even more likely, according to the Q2 2020 archive forecasts from GlobalData's Pharma Intelligence Center, Drug Sales and Consensus Forecast database.
Covid-19 therapeutic drug Q2 consensus sales forecasts from 2021 and 2026 declined by 57% from $6.4bn to $2.7bn. Gilead's remdesivir and Regeneron's REGN-COV2 were the leading therapeutic Covid-19 drugs with the highest Q2 forecast peak sales with $2.2bn in 2020 and $4bn in 2021. However, both showed the greatest declines in sales between 2021 and 2026. Remdesivir's forecast sales will decline by 54% between 2020 and 2026 to $1bn, but REGN-COV2 displays an even larger drop in sales of 98% to only $63m in 2026. The decline in sales for both remdesivir and REGN-COV2 is predicted to occur after 2021 as Covid-19 vaccines make their entry into the market.
Programmes such as Operation Warp Speed and heavy investment from government agencies such as the Biomedical Advanced Research and Development Authority (BARDA), alongside other global initiatives, contributed to speeding up vaccine development, aiming to make Covid-19 vaccines available within 12 months of their development. This has proven remarkably successful with BioNTech SE/Pfizer's BNT-162 vaccine, which was shown to be 95% efficacious, enabling Pfizer to submit an application for an emergency use authorisation (EUA) to the Food and Drug Administration (FDA) while still in Phase III stage of development. BNT-162 is currently set to be approved at the end of this year. Moderna's vaccine candidate mRNA-1273 has likewise shown similar efficacy and is expected to enter the market in 2021, according to forecasts. The predicted entry of these and other vaccines into the Covid-19 market will cause a decline in therapeutic drugs as the potential immunity from these vaccines will result in fewer hospitalisations, and therefore, reduced need for therapeutic drugs.
Currently, according to GlobalData's Pharma Intelligence Center, Pipeline Database, there are more than 250 Covid-19 therapeutic drugs that are currently in late-stage development (Phase II, III and Pre-Registration) globally. Based on GlobalData's Catalyst Calendar, BNT-162 is currently on track to receive at least an EUA by the end of this year with other Covid-19 vaccines set to join it on the market in 2021. With other Covid-19 vaccines such as Moderna's mRNA-1273 and AstraZeneca's AZD1222 reporting efficacy levels of 90% or more, it appears that therapeutic drugs may have reduced value in the future. This raises the questions of whether this massive pipeline of Covid-19 therapeutics drugs is still economically viable, with most of their forecast sales eroded by the presence of vaccines, and if the companies developing them can recoup their development costs.
To view more information on the Covid-19 therapeutic landscape, visit GlobalData's Pharma Intelligence Center Pipeline Database and Coronavirus Disease 2019 (COVID-19) dashboard, where the most up-to-date information on drugs, trials, and news on Covid-19 can be found.