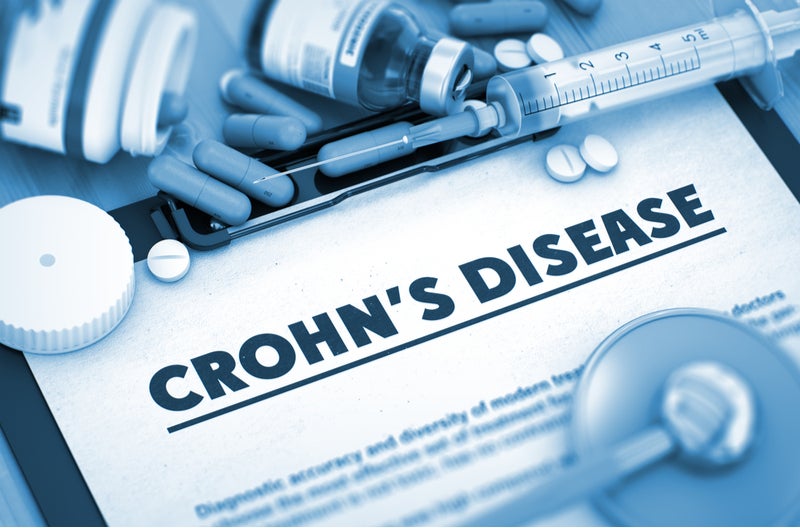 Crohn's disease is an inflammatory bowel disease that leads to inflammation in the gastrointestinal (GI) tract, which can lead to abdominal pain, severe diarrhoea, fatigue, weight loss and malnutrition.
Inflammation caused by Crohn's disease can involve different areas of the digestive tract in different people. Crohn's disease can be both painful and debilitating and sometimes may lead to life-threatening complications.
There are no cures for Crohn's disease but there are many therapies that can reduce the symptoms and bring about remission. Specifically, monoclonal antibody (mAb) treatments such as Humira and Cimzia have been very effective.
Crohn's disease benchmarking
Benchmarking Crohn's disease in Phase II mAbs trials using GlobalData's Feasibility Planner can give those developing new drugs important timelines to meet or beat. A drug developer should expect an 89.7% likelihood of completion and a 0.5% chance of suspension for these trials.
The projected median timelines include 20.9 months for the enrolment period and a 24.7 month-trial duration. Enrolment goals suggest an enrolment rate of 0.33 subjects/sites/month, 1 site, and 47 subjects, based on medians of previously completed trials in this indication.
It is also important to examine why trials failed and learn from these mistakes. The biggest reason for trial termination is low accrual rate (50%), followed by lack of efficacy (21%), and product discontinuation (14%), as shown in Figure 1. This highlights the importance of selecting a suitable country or countries where you can expect to find an available patient population to run your mAb Crohn's disease Phase II trial: a study region that isn't saturated from planned or ongoing trials in this indication. The selection of sites and investigators with experience and availability to run these trials will also help you avoid a low accrual rate and subsequent higher cost of development. The Feasibility Planner uses different algorithms to best recommend these geographies, investigators, and sites to allow that.
Figure 1: Reasons for termination in Phase II mAbs Crohn's disease trials