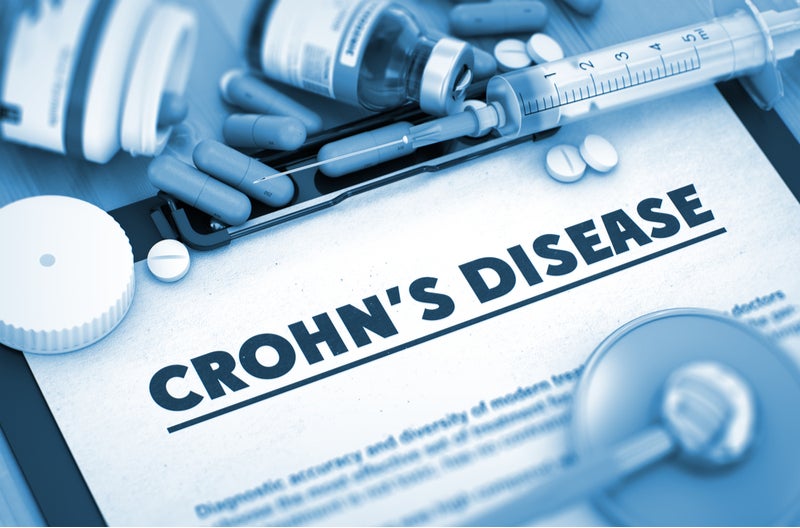 Efficacy and safety results from Eli Lilly's Phase II Serenity study in patients with moderate to severe Crohn's disease (CD) were presented at the 2019 Digestive Disease Week (DDW) Conference in San Diego, US.
Crohn's Disease study
The positive data for mirikizumab will help support the initiation of Lilly's Phase III programme VIVID-1 in CD. With the market becoming flooded with multiple biologics in inflammatory bowel disease (IBD), it will be crucial for Lilly to strategically position its only therapy in this indication.
The Phase II Serenity study was a multicenter randomised parallel-arm double-blind, placebo-controlled trial. Patients were randomised across four treatment arms receiving 200, 600, and 1000 mg mirikizumab, or placebo, administered intravenously (IV) at weeks 0, four and eight. The primary endpoint evaluated the proportion of patients who achieved a 50% reduction on the Simple Endoscopic Activity Score-Crohn's Disease (SES-CD); which is a more stringent endpoint for achieving efficacy.
At week 12, endoscopic response rates in the 200, 600 and 1000 mg groups were 25.8%, 37.5% and 43.6% respectively compared with 10.9% in patients receiving a placebo. Furthermore, endoscopic remission was achieved in 15.6% of patients treated with 600 mg mirikizumab and 20.3% of patients treated with 1000 mg mirikizumab compared to 1.6% of patients treated with placebo.
Lastly, the frequencies of serious adverse events and treatment-emergent adverse events across treatment groups were similar to placebo and consistent with the previous safety profile of mirikizumab. The most common adverse event that occurred was a headache.
The two higher doses of 600 mg and 1000 mg of mirikizumab were more effective than the 200 mg dose and these doses will most likely be used in Lilly's Phase III VIVID study.
Currently, there are four interleukin (IL)-23 biologics (AbbVie's risankizumab, Johnson & Johnson's Tremfya and Allergan's brazikumab) in the late-stage pipeline for CD, so the market is really crowded and efficacy will be a massive factor in distinguishing which biologic is better. With that in mind, Lilly has taken the initiative to include Stelara as an active comparator in the VIVID study.
Mirikizumab's mechanism of action selectively targets IL-23, a core component in the pathogenesis of IBD, while Stelara inhibits both IL-12 and IL-23. It is suggested by KOLs interviewed by GlobalData that a more complete inhibition of IL-23 activity could possibly increase efficacy. If mirikizumab displays better efficacy than Stelara, then Lilly can potentially position the drug as first-line therapy for moderate to severe CD, as the asset also has a more favourable safety profile compared to the anti-tumour necrosis factor (TNF) inhibitors. In addition, it is also imperative for Lilly to price mirikizumab effectively in order to compete with the emerging threat of lower-priced biosimilars in the space.